Rate Now
Share Your Experience
Have you seen Dr. Curtis Page?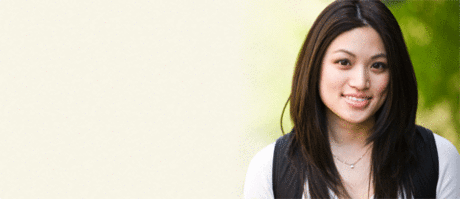 Birth Control
Get the facts about birth control so you can decide which type is right for you.
66 Ratings with 38 Comments
5.0 Rating
April 28th, 2017
MOST SPECTACULAR DOCTOR EVER!!!
If you are looking for a physicians office that is professional, extremely knowledgeable and who actually go above and beyond while partnering with their patients to achieve the patient's health goals, look no further!! Dr. Page truly cares about his patients, doesn't take shortcuts or mince words and is genuinely interested in not just providing the highest level of care but also by empowering his patients. DOn't even get me started on Sarah and Corey!! Beyond skilled at their jobs, they are beautifully caring individuals who truly complete the team of the brightest and most brilliantly talented medical professionals in the West.
1.0 Rating
March 30th, 2017
1.0 Rating
September 28th, 2016
1.0 Rating
October 17th, 2014
2.3 Rating
July 16th, 2014
1st IMPRESSION was GREAT! 2nd, 3rd, 4th visit revealed an overextended Dr with an unhealthy Ego & a staff to support it.
Dr. Paige or Dr. Curtis as he is referred to by his multitude of staff members, seems to have lost sight of what his job is. Bedside manner and listening abilities seemed genuine at first. During my follow up visits it has become clear that the only thing genuine to this doctor is his own opinion and his willingness to force it down your throat. Even though he can't remeber who you are until he's viewed your file for a breif moment until whatever memory technique he uses triggers his mind and then he mutters to himself a slogan that he has attached to your situation to recall who you are, all I believe without realizing that he's speaking out loud. After expressing my concerns about new medications and being extremely adamant about not starting something new and making it clear that I wanted to follow the manufacturers recommended cessation guidelines to end the now necessary use of the medication- he refused. Based on his own personal feelings and reluctance to prescribe the particular medication he instead prescribed a drug of the same family along with a drug that has a notorious history of being utilized to commit suicide. In addition my liver readings were of question, so to add insult to injury this drug was also reported over the last 100 years to be a key player in destroying liver & kidney functions without warning. I was also only supposed to take this in an emergency which made no sense. A drug I've never used and don't know how I will react to, is only supposed to be used in an emergency? Manufacturers recommended cessation guide makes perfect sense. This Doctors ego should be checked. His nurses and PAs assure me he knows what he's doing, I dont care if he knows what hes doing or not. The fact is he refused to listen to my concerns and pre-labeled me in his mind, so any hope of an unbiased helpful diagnosis is lost.
1.0 Rating
July 14th, 2014
1.0 Rating
May 28th, 2014
this so called dr. is the worse dr. I have ever seen. Just weird too say the lease. What a idiot. Show off to the young interns, they know your nuts.
5.0 Rating
April 10th, 2014
page practice
Dr. Curtis page is the only man in the valley that could help me with my problem, he made time for me, didn't give up on me and has gotten me further then any other Dr. I've seen for this in my life. His credentials are amazing and it makes me mad to hear people say he's cocky or acts like he's super smart...I want the person I'm putting my medical trust into too be just a little bit cocky and to express to me that he's the best. I owe allot to that man. Now his father's office staff I wouldn't ever recommend.
1.0 Rating
March 30th, 2014
1.0 Rating
March 2nd, 2014
Dr
1.0 Rating
December 14th, 2013
1.0 Rating
October 13th, 2013