Rate Now
Share Your Experience
Have you seen Dr. Cyna Khalily?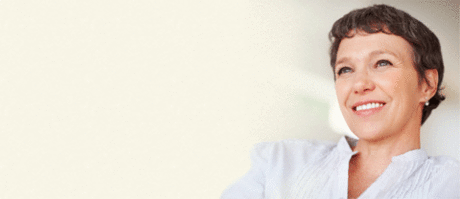 Fibromyalgia
Get the facts about fibromyalgia, including the symptoms and conditions that may be related to it.
Quality Rating
Highly Satisfied
58 Ratings with 12 Comments
5.0 Rating
June 27th, 2017
5.0 Rating
March 11th, 2016
5.0 Rating
February 23rd, 2016
Would recommend to anyone
3.0 Rating
July 18th, 2015
5.0 Rating
December 30th, 2013
Patient
You all obviously have never dealt with many doctors. I have had several orthorpedic doctors and I am also not from Kentucky and actually from the middle of Indiana. My mother(now 80) and myself and my husband and my cousin have all been patients of Dr. Khalily. Our doctors in my town do a knee replacement or hip and most of my friends who have had it done here in my town are worse off than before. I had no problem with Dr. Khalily or his professionalism. ANYONE SHOULD GO TO THE OFFICE PREPARED WITH QUESTIONS AND THE SAME AT THE HOSPITAL. He always was there when I needed him for my husband, mother and myself. I would highly recommend him and he relates very well to those that are still very physically active. I find all of your comments rude, immature and very uneducated!!
5.0 Rating
July 15th, 2012
No Problems...I'm Satisfied
I had no problems with Dr. Khalily..In fact he was the second surgeon I had consulted because the previous doctor told me I was too young. I was also told I couldn't have surgery until I was in my mid sixties! Needless to say I was delighted when I was told the opposite by Dr. Khalily..he answered all my questions, let me view my X-rays to get a complete view of my situation..my 1st surgery was successful and I definitely will have him perform my 2nd surgery in 4 months....he also kept my GP aware of what's been done...-Write about overall experiences-Write about what you like or dislike about your doctor-Write about whether you would recommend-Write as if you are talking to a peer who is asking your opinion
5.0 Rating
April 10th, 2012
Current patient
1.0 Rating
November 3rd, 2010
3 minute appt AND arrogant
Went as a referral from my insurance, waited in office much too long only to be seen for barely 3 minutes. He's the most arrogant and insulting physician I've ever encountered. Treated me like I was a complete idiot (even though I'm a nurse.) I walked out and found another surgeon who is wonderful.Insulting patients is a character issue and I would never let him operate on me. Spend your insurance dollars wisely and find someone who treats patients with respect.
1.0 Rating
January 19th, 2010
Fast Food Ortho
After privately viewing my x-ray, Dr. K confirmed what Norton's Immed. Care Center told methat I had a broken bone. Spent about 3 minutes with me. For follow-up appt. 2 months later, he seemed a bit flustered & surprised when I asked to see an x-ray that his staff had just taken. Said I was healednothing more needed. Until I experienced a great deal of swelling that night, it never occurred to me that he didn't mention what to expect once I stopped wearing the ortho boot. I called his office twice to ask if continued swelling was normalno calls returned. Thank goodness for a nurse friend who advised me to keep my foot elevated & take an anti-inflammatory regularly.Dr. Khalily is pleasant, but when it comes to patient care, he's clearly a minimalist.
2.3 Rating
December 17th, 2009
Dr. Khalily's review
I was a little disturbed by his professionalism when we were discussing my injury. To begin, he called me and stated, "This is Dr. Khalily, what's up?" If he was trying to be relatable, he was not. It was offensive to me. I am not sure as to why he thought it was the time to use slang or treat me in such a manner. We have one more meeting. I will have a follow-up review.
1.0 Rating
December 16th, 2009
Arrogant, didn't even let me see my x-rays. Uncaring about my pain. Told me my GP didn't know how to diagnose arthritis, Dr. Khalily says you can't get arthritis in your tailbone.Spent less than 5 minutes with me as a first time patient.
Doctor's Response
it is true there is no such a thing as "tailbone arthritis"
Nearby Doctors

Dr. Cyna Khalily is similar to the following 3 Doctors near Louisville, KY.