Rate Now
Share Your Experience
Have you seen Dr. Cynthia Sadler?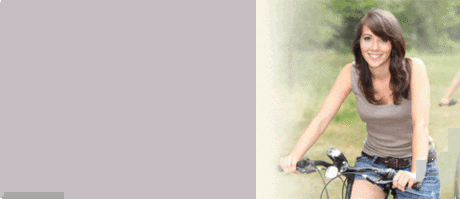 Endometriosis
Get the facts about endometriosis, including symptoms and parts of the body that may be affected.
26 Ratings with 12 Comments
5.0 Rating
June 17th, 2017
Great experience! I love my doctor. She is so caring and loves to make her patients look and feel their best. I have referred two of my friends and they both thanked me for referring them.
5.0 Rating
April 4th, 2016
Happy Patient
I have never had a physician like Dr. Sadler. She is so easy to talk to and she listens!!! What a pleasant experience. I was so impressed at her spot on diagnossi and assessment of my medical problems. Her options for treatment were both medical and naturopathic and made me feel comfortable that she takes a comprehensive approach when making recommendations. Thank you for being so helpful and I recommend you highly!!!
5.0 Rating
October 19th, 2013
You are the best!!!
I have been to several doctors in my thirty eight years but none like Dr. Sadler. She is so easy to talk to and listens. She is able to explain complicated medical information in terms that are easy to grasp. Her bedside manner is impecable and her passion for her patients is obvious. I have been a patient for a year and will hopefully never have to find another physician to help me with my gyn concerns. I also like the fact that she is trained in anti aging and can help to continue to keep my weight and skin in youthful condition. Loving my botox!
5.0 Rating
May 30th, 2013
Best Doctor I Ever Met
This is one of the best if not the best physician I have ever met. I met her when I was trying to lose 100 lbs. I have started a program with my doctor that I can not only lose the weight but she helped me understand the reason I gained so much. I did not know that I had several medical conditions that no one else had diagnosed. She did it in one visit and after three months I have lost 50 lbs and feel and look better than I have in over ten years. I am forever thankful that she took the time and cared enough to go the extra mile that is making my life better in every way.
5.0 Rating
September 24th, 2012
Dr Sadler has a true interest in her patients and is willing to invest in their well being. Her staff is excellent, professional, friendly, and responsible. Being a patient of Dr. Sadler has been a blessing. My only regret is that her appointments stay pretty booked...so I always make appointments in advance to avoid delay.
1.0 Rating
August 24th, 2012
5.0 Rating
April 12th, 2012
Patient
Had a great experience with Dr. Sadler. Very knowledgable and compassionate physician. Would highly recommend her for gyn and hormone replacement. Sh ...
5.0 Rating
September 26th, 2011
BEST DOCTOR I EVER HAD
I have been a patient of Dr. Sadler's for eight years. She is the most compassionate and professional doctor I have ever been too. She takes so much time making sure that everything she tells me is understood and always gives me my options. I had a very complicated pregnancy and she kept me informed of all the risks. When I delivered my baby she never left my side and for that alone I will always be greatful! Many of her patients have told me she is the best, but I now it firsthand!!!
5.0 Rating
December 31st, 2010
Fantastic Doctor
Years ago Dr.Sadler saved my uterus during a birth that involved a placenta acreta, the baby didn't make it, but she reassured me I would be able to have a child 6 months later ... and I had one daughter six months later, 22 months I had another baby. She was more than a Doctor but a good friend. I miss her being in the DC metro area.
5.0 Rating
August 26th, 2010
A Good Black Women Doctor
I had my daughter with a high risk pregnancy 14 years ago. I want you to know that Dr. Sadler was the best OB/GYN doctor I have ever had. She was able to save my uterus after I was told it was a possibility that I might have would have to have it removed during the c-section. She was attentive and caring to my every need. She was always there for the doctor appointment and she delivered my baby with no problems. All I can see is a bunch of people judging a good black woman doctor. I think folks are jealous of her knowledge and status.
1.0 Rating
June 13th, 2010
horrible doctor
This woman incorrectly scraped my aunts uterus after a birth and she was never able to have any more children. Dr sadler would not let her have access to her records, doctored the records for court and committed insurance fraud by making up things. A suit was brought against sadler. Ladies proceed with caution!
1.0 Rating
March 2nd, 2010
why would a gynecologist work as a pain management doctor? Pain express?? I guess she has to do something on the side when things are going slow for her.She needs to understand that there are legitimate chronic pain sufferers out there. not everyone is a junkie looking for their next fix. thanks for not helping.