Rate Now
Share Your Experience
Have you seen Dr. Cynthia Taylor?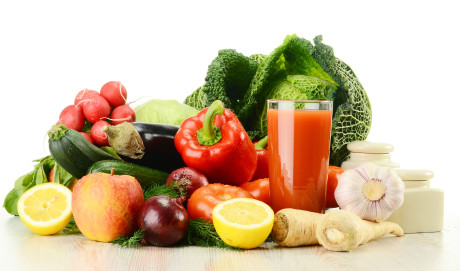 Type 2 Diabetes
Type 2 diabetes is a chronic disease in which your body is unable to maintain a normal blood sugar (glucose) level.
27 Ratings with 10 Comments
1.0 Rating
September 28th, 2012
BEWARE OF THE NURSING STAFF
Dr Taylor is a very sweet lady and very nice. Her PA is also very sweet we love her. Her nursing staff however is what brings this office down. My child has been seeing her since she was born, she had a very wonderful hispanic nurse who used to assist us before when we would see Dr Taylor. She was always so sweet to my child, but I havent seen her in a couple years so im not sure what happened to her. Since my child is 4 she has been seen 3 times since the age of 2. Even though we do not go to her very often, we are in the process of switching my childs doctor. Thats how horrible her staff is. Im not one to complain and get mad very easily. She has 1 particular nurse that obviously missed the week at nursing school where they went over patient care. SHE IS HORRIBLE. She will roll her eyes at you and your child she will act like shes better than you, she will look at you like your a bad parent if your child crys or wines at ALL (seriously...4 year olds do that sometimes) At our last appointment my health concerns about my child were NOT addressed, and I was so uncomfortable with the whole situation with the crappy nurse that I didnt even bother worrying about it. This office is going downhill quick, I hope that Dr Taylor Reads her reviews because she needs to take either corrective actions or send her nursing staff back to a course refresher on patient care.
5.0 Rating
August 27th, 2012
Very Good Doctor
5.0 Rating
May 16th, 2012
Got what I went for!
5.0 Rating
April 10th, 2012
Great Care
It's hard to read the posts below when I've been a long time patient of Dr. Taylers along with my family. I have only seen excellent care, smiling patients and a great staff. If you have a problem, health issue or medication concern she is always there to help. My family, grown children and grand children get excellent care and treatment. If you have a problem, go to her and talk to her. I am sure she will straighten it out. Good grief people.
5.0 Rating
December 27th, 2011
Excellent Doctor and Staff
Dr Cynthia Taylor is a wonderful doctor! She take the time to listen to your health concerns and quickly schedules referrals. Her staff is excellent, very friendly and helpful. Warm an friendly office. Recommended my family to her office. Have been with her for 2 years and have had no problems with schedules, patient care or referrals. Highly recommended!
2.3 Rating
June 21st, 2011
bad office staff
waited over an hour for an apt., but saw 3 drug reps enter during this period. The botched the order for lab tests and failed to mention the fasting requirement. the lab did not have the order, so I had to make 2 trips. It's been over 6 weeks and no one called to follow-up on the results. It's very hard to get an apt. in this office. They open at 8:30, but don't answer phones until 9, so it's impossible to contact them. There's no after hours support. I am searching for a more responsive Dr.s office.
5.0 Rating
January 23rd, 2011
LOVED Dr. Taylor and her staff. Unfortunately, the waiting time was so long, that I changed doctors.
1.0 Rating
July 14th, 2010
WARNING!!!
Initially when I first started taking my child/ren to Dr. Taylor's office I thought it was fairly decent with the exception that I never seen Dr. Taylor herself, only her P.A. After my last visit I have decided that this Dr. and her staff are that most unprofesional and rudest group I have ever encountered. Your wait is way too long, especially if your infant is very sick. Heaven forbid your baby begin to cry, they will stick you in a room with door closed so your baby crying doesn't bother them. Once you are good and frustrated with their less than humane treatment and get ready to leave, but request to speak to the Dr. a nurse will come out to antagonise you, (but it is okay because she will end everything she says with "maam"). Then tell you to take your baby to ER even though you have an appointment. WARNING!!! Do not dare yell back or raise your voice at any of the staff, even if you are being treated like an animal, because another nurse will fly out of the back and yell to call security, even if you never got out of your chair, threw anything, broke anything, or threatened them in any way, shape, or form, only insisted on speaking to DR. Taylor, who hid in the back instead of resolving the problem her staff was instigating. Be smart and never use this clinio. It is not worth the pain that they cause you emotionally, as their nuse told me "take you child/dren to ER."
5.0 Rating
September 11th, 2009
Dr. Taylor and staff
4.0 Rating
January 19th, 2016