Rate Now
Share Your Experience
Have you seen Dr. Cynthia Theiss?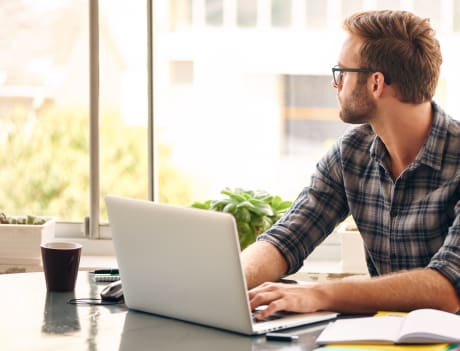 Adult ADHD
Get the facts about attention deficit hyperactivity disorder (ADHD) in adults, including the different types and symptoms of each.
Quality Rating
Dissatisfied
20 Ratings with 10 Comments
1.0 Rating
September 26th, 2016
Horrible experience
I would not recommend this doctor to any one! She is dismissive and did not seem at all interested during the session. Dr. Theiss rarely made eye contact and wrote most of the session. She handed me a prescription and excused me without explaining anything, especially since there were changes made. She did not return my call when I had questions re: the changes, not to mention the pharmacy would not fill one of them since it was written incorrectly. Do yourself a favor and find someone new that actually cares and will spend more then a few minutes with you before rushing you out.
1.0 Rating
May 21st, 2015
Stay Away
1.0 Rating
June 16th, 2014
disappointed is an understatement
Do not expect much from this provider. She is happy to bill you for your appointment, but that is where her interest ends. Follow up care does not exist. If you have any issues, her voice mail will tell you to call 911 because you will not be speaking to her anytime soon. She really could care less about your duress.
1.0 Rating
October 11th, 2013
Worst! Made my kids lives miserable! Stay away!
This doctor and her nurse practitioner Gale will prescribe medicine and if the medicine doesn't work, they don't care! A simple question like can the medicine be taken at night versus morning - they can't answer that, and they avoided my calls or promised to call back but did not call back. They told me to ask the pharmacist for that simple question. My kid is not able to get up and missed a lot of school days and even missed his graduation because of the wrong medication they prescribed him, they were told about the situation but they just didn't care. For my other kid she prescribed the same medication without analyzing what is going, she said if it works with the sibling it should work with her. They ended up missing a lot of days in school. I moved them to a different psychiatrist, the new doctor removed all the medicines Dr. Theiss/Gale prescribed and both kids are now doing great in school!!! They were prescribed medications they don't need. Stay away from them. Zero star is what they deserved. When it comes to staff there's one that's nice, she's the older one.
3.7 Rating
April 12th, 2013
My time went fine
1.0 Rating
January 25th, 2012
Doctor needs a doctor
1.0 Rating
November 18th, 2011
Unprofessional
I would not recommend this doctor to any one. Each visit , the first 10 minutes is spent with her asking questions answered in the previous session. Her excuse to me was well "I see a lot of patients." Medication management is what's practiced here, not healthcare. Some , but not all of her staff are courteous . I've been in a lot of medical offices over the years and this one rates the least professional.
1.0 Rating
August 4th, 2010
She did not seem at all interested during the session
Dr. Theiss rarely made eye contact during the session, writing most of the time. Asked a lot of questions for a 1/2 hour, handed me medication and excused me. I asked her when my next therapy session would be and she said to make an appointment 3 or 4 weeks from that day. For this, I was charged $300. She returned a message I left for her about the medication causing me problems by telling me to talk to the pharmacy if I have a problem with the medication. I cancelled my next appointment.
1.0 Rating
June 25th, 2010
Terrible
Extremely disappointing. She is unwilling to listen to your problems and rather makes rash judgments about you instead of listening to what your problems are. She spends very little time with you - really only about 15 minutes. Once, I had an adverse reaction to a medication she prescribed. I immediately called in her office and her secretary told me to come in. In that follow up, I saw Dr. Theiss for about 5 minutes. I was shocked that I was charged the price for a full visit given that the reason for the recent was because of Dr. Theiss's prior incompetence. Do yourself a favor and avoid her!
2.3 Rating
May 24th, 2010
I would label Dr. Theiss as average. My complaint focuses on the lack of details that she offers. She is knowledgable about mental health issues, but often times her response to many questions is that the onus is on you to experiment and find out the right dosage, the right time to take the medication, etc. I don't believe your body should be used as a test tube, and you should be given specific instructions on how to proceed with medications. Also, her office often times assigns you to the nurse practiconer without letting you know, which I find frustrating.
2.0 Rating
August 1st, 2017
4.0 Rating
December 28th, 2016
Nearby Doctors

Dr. Cynthia Theiss is similar to the following 3 Doctors near Palm Beach Gardens, FL.