Rate Now
Share Your Experience
Have you seen Dr. Dan Cohen?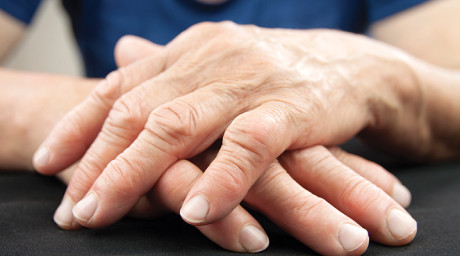 Osteoarthritis
Get the facts about osteoarthritis, including the symptoms and doctors who treat it.
70 Ratings with 20 Comments
1.0 Rating
July 10th, 2017
horrible office staff
5.0 Rating
January 1st, 2017
Amazing Sipnal Surgery Doctor
Dr.Cohen did 2 spinal sugeries on my mom month ago, all went great, he is a genius doing that, all the time we were inform about the process and during surgery. His staff is the best at his office, my mom is doing great. Is a painful surgery but the results were worth it to take, We totally recommend him.
1.0 Rating
August 25th, 2016
1.0 Rating
September 29th, 2015
Be careful
1.0 Rating
September 26th, 2015
1.0 Rating
September 23rd, 2015
Unfair and unprofessional treatment
I have a herniated L5-S1 disc which causes me a lot of pain ( scale 8 out of 10) constantly and deprives me of sleep. My quality of life is very poor. So, I went to see Dr. Cohen because a friend of mine got a disectomy with him. Dr. Cohen agreed to operate me and set up a surgery date. Two days before surgery, his office contacted me to inform me that my surgery was postponed fa week because Dr. Cohen got an emergency case. I took it quietly because I believed it was a reasonable excuse but next week two days before the surgery date again my surgery was postponed because of the same reason. This time a complained heavily because of the mental anguish, the let down, the time and money wasted by me taking two weeks off work and my wife taking four days off, two per week. I was told he would contact me and it has been two weeks now and yet he hasn't, nobody from his office has contacted me and I have not got another surgery date. Also, my insurance and I ended up paying almost $2000 in Dr. Cohen's fees and preop exams, for what? For nothing. They claim to be efficient and professional. They are not. They are insensitive, inconsiderate and malevolent. I hope he does this to somebody desperate enough with nothing to lose who would take matters into his own hand and gives Dr. Cohen and his staff the justice they deserve. So, if you are contemplating surgery with Dr. Cohen take all this into consideration.
1.0 Rating
June 11th, 2015
awful doctor, should not have a medical license.
1.0 Rating
February 3rd, 2015
I was given a referral to Dr Cohen office by a pain physician due to my severe condition, I to contact Dr Cohens office his staff was extremely rude and unprofessional I was told that he did not have an appointment for the next two month and I was not special and to suffer incredible also when they asked about my insurance they said that they didn't accept it and that I could not afford him I was speechless this has been the worst experience that any one can encounter
1.0 Rating
February 28th, 2014
5.0 Rating
October 15th, 2013
well done
1.0 Rating
August 10th, 2013
Absolutely Vile Experience
The absolute worst experience I have ever had with a doctor. I waited 3 hours in the waiting room. 3 hours! I had traveled an hour and a half for this appointment and it was a consultation for surgery so I didn't want to just leave. But after 2 hours, I told the staff I was going to leave if I had to wait much longer. I was told that it is always like this because he is in such demand. By the time Dr. Cohen saw me, I was so frustrated I could barely speak. He offered no apology or acknowledgement of the 3 hour wait. He was cocky, arrogant and rude. His bedside manner is atrocious. He quickly looked over my MRI, talked over me every time I started to ask a question and was patronizing. I was in tears by the end of the visit. His staff was absolutely unprofessional, rude, loud, obnoxious and treated patients like we were cattle. I don't care if he is a good surgeon. I decided that there has to be another good spine surgeon in South Florida who is also a decent human being. A few days after my appointment, I had to call his staff to clarify something and she was so rude and nasty I was stunned. I asked her why she was being so nasty and she hung up on me! I will give my hard earned money to a surgeon who cares about his patients. Dr. Cohen and his staff don't even pretend to care.
Nearby Doctors

Dr. Dan Cohen is similar to the following 3 Doctors near Miami Beach, FL.