Rate Now
Share Your Experience
Have you seen Dr. Dana Dewitt?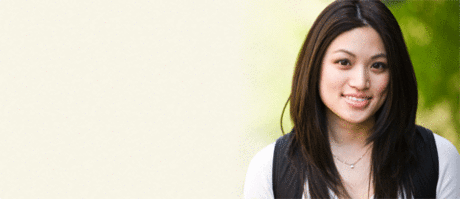 Birth Control
Get the facts about birth control so you can decide which type is right for you.
18 Ratings with 8 Comments
1.0 Rating
June 27th, 2015
The receptionist Renay is very rude and has absolutely no customer service skills. You can complain to the office manager about her but she does nothing either. I was told it's an ongoing thing and has been going on for years. Plus he is screwing one of the nurses in exchange for prescriptions.
5.0 Rating
March 31st, 2015
great doc horrible staff
5.0 Rating
March 27th, 2015
I have been a patient of Dr. DeWitt for over 15 years. I am moving to a different state and fear I will never find a new doctor that rates anything close to the care I rec'd as a patient with him. He really took his time and listened and was very knowledgeable on every medical issue I dealt with. He has seen me at my worst and I never felt any judgment from him, only a desire to help me with any issue I was facing, physically and/or emotionally. I will truly miss him.
5.0 Rating
January 17th, 2015
Dr great, receptionist extremely difficult
Dr Dewitt is great! Very helpful, however there is one lady in the front who has always been extremely rude to me! Refusing to pass messages, taking it upon herself to give her own professional opinion. I have trouble getting my medicine refills due to this, I understand some people have made it difficult to get medicine, but not everybody abuses the system, and isnt it up to the doctor to make decisions and not the receptionist? My insurance only covers 3 weeks(or 90 days), so I have to frequent the office every 2-2.5 weeks to make sure I don't run out, every single time she gives me trouble! Once or twice is one thing, humans forget, but maybe write it down!? She's called my pharmacy on several occasions asking why I only get 21 days and why I need my refill already, one its not the pharmacy who only allows 21 days, two my pharmacist goes on my defense every time, trying to explain its my insurance, I only get it on time, I'm not abusing the system, only doing what's necessary, etc. And even they have a hard time speaking to her, claiming she is very rude! Sorry for the rant, Dr Dewitt is great, but the lady up front needs to get off her high horse and stop being so self righteous! I highly recommend him, but prepare for rude, condensending treatment from her!
1.0 Rating
January 14th, 2015
5.0 Rating
June 5th, 2012
POSITIVE OFFICE
I was very pleased with my vistit with Dr. Dewitt, He went over everything I needed at my appointment that day. I had had issue with Renea at the front desk but she seems to have a better attitude in the last few month. First impressions are everything so I hope she stays positive. Love the other girl, always smiling.
5.0 Rating
April 6th, 2012
The only complaint I have is that there are several staff front desk people who are extremely rude and at times violating HIPAA by talking about patients in front of other patients. Mindy and Dr. Dewitt are awesome and I keep coming to see him because they treats me as a real person.
3.7 Rating
November 21st, 2010
Bad Office Staff
Dr Dewitt himself is great but getting past the horrible, rudeness of his office staff is sometimes not worth the effort. The doctors in that facility need to spend a little more time realizing how poorly their office staff is treating their patients.
5.0 Rating
April 12th, 2017
4.0 Rating
December 14th, 2016
5.0 Rating
June 22nd, 2016
5.0 Rating
November 10th, 2015