Rate Now
Share Your Experience
Have you seen Dr. Dana Wallace?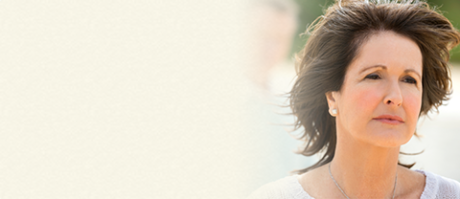 Metastatic Melanoma
The facts about metastatic melanoma, a serious skin cancer, including signs, symptoms & what happens to the body in each stage of cancer.
15 Ratings with 12 Comments
5.0 Rating
October 15th, 2016
Excellent ! Most knowledgeable allergist in all south Florida!
5.0 Rating
September 23rd, 2013
The main appeal of Dr. Wallace is her thouroghness in the consideration of the total medical history to make a diagnosis and the time she spends making sure she has all the facts. She also does any homework necessary to find the best treatment. I would recommend her highly and worth the wait if sometimes that is an issue.
5.0 Rating
September 4th, 2013
Excellent Care
I am getting excellent treatment with Dr. Wallace regarding my very complicated allergy issues. Dr. Wallace and her staff are very professional, friendly and accommodating. I would definitely recommend her.
5.0 Rating
September 3rd, 2013
Patient
5.0 Rating
September 3rd, 2013
Great doctor
5.0 Rating
August 26th, 2013
The best doctor for skin allergies
I have suffered with hives and eczema for more than 3 years and Dr Wallace was able to sort out some of the triggers and put together a treatment plan that allows me to sleep, wear sleeveless blouses and shorts, and not be embarrassed to go out with my friends. I could not be happier. Her nurses, Melonie and Marcia are super. She has a new Physician's Assistant, Yael, who is very competent and caring. Her front office staff make me feel welcome. When I had a really bad flare up 8 months ago, I even got a call over the weekend from Dr. Wallace to give me some lab results and to see if the skin infection was improving. This office and Dr. Wallace are tops on my list.
5.0 Rating
August 23rd, 2013
Satisfied Patient!! Thank you!
Dr Wallace is an extremely intelligent, effective allergy physician! She actually listens and is always supportive of your opinions and concerns. She attempts to find the most effective treatment options available and stays current in her field by attending many allergy-related seminars yearly. I truly trust Dr Wallace and recommend her without hesitation. You can breathe easier (literally and figuratively) knowing Dr Wallace is there for you!
5.0 Rating
August 20th, 2013
5.0 Rating
August 1st, 2013
Only Dr. Wallace solved by problem
After visiting my PCP, a pulmonologist, and an ENT to find out why I was coughing, I was ready to give up. I finally decided to see an allergist. Dr. Wallace discovered that my cough was due to a combination of PND and atypical reflux disease. With the right combination of medications, I am cough free for the first time in 4 years. The only reason Dr. Wallace is not always so "prompt" is that she gives each patient as much time as they need! Thanks Dr. Wallace.
1.0 Rating
April 30th, 2011
Horrible treatment!
1.0 Rating
July 1st, 2010
Almost a 1 & 1/2 Hour Wait - Never Saw the Doctor
Was referred to this doctor by another doctor. When I made my appt, I was advised my 1st visit would probly take 3 hrs due to allergy testing & the fact the doctor would do a full interview. Prior to my visit, I completed an 8-pg questionnaire that was emailed me. Upon arrival (I was abt 5-10 mins late), I was left sitting in the front room for well over a half hour - at which point I was taken back to another waiting room to be interviewed by the office administrator. Was given more forms & a picture of the office staff. A technician then came in & ran 2 preliminary lung capacity tests on me - had me watch a video- & said doctor would shortly interview me in her office - at which point the doctor would examine me & POSSIBLY do some allergy testng. I continued to wait- occupying myself with some of the office's magazines. After abt an hour & 20 mins+ with still no sign of the doctor, I left the office. During my stay, there were several "warning bells" that the office, despite its large (somewhat photogenic) staff, was not all that patient-oriented: closed glass windows at the receptionist area, a ringer that wasn't answered until someone felt like sliding the door open, & a video experience that required the patient (me) to get up to start the VHS tape after it rewound from a previous viewing. (The technician did come back in abt 20 mins after she started rewinding the tape to start the playback of the tape - but by that point, I had already "done it myself".) I never did really find out what caused the doctor's delay. But in the end, from my perspective, there is no excuse for the extremely low level of service I received. Between my wait & the time I invested on completing the survey the office sent me, I "lost" over 3 hours -for NOTHING. This was a TOTALLY NEGATIVE EXPERIENCE.
1.0 Rating
May 6th, 2009
I went to see Dr Wallace because she came highly recommended. I was 6 months pregnant and had a 1.5 year old son who was suffering from severe food allergies to cow milk and eggs. Apparently the office manager made a mistake with my appt time and made me wait 45 minutes before telling me that I was going to have to wait some more because out of courtesy she had to take those before me though she had made the mistake. My son started becoming fussy and my whole visit turned out to be almost 4 hrs. With just a simple family history and my son's personal history, she went on to recommend nebulizer treatments because he was probably going to have asthma (he came in to her office with a cold and cough). She could not do the allergy testing, which was my primary goal and sent me home with a myriad of medications that my son had to be on for his asthma. Well, I did not trust her judgement, went to another pediatric allergist for a 2nd opinion and he explained to me that all allergic children are at risk of asthma but by no means should they be given that stron medicine without further study and getting to know the patient. She is too quick to prescribe medicine to the children and does not have a good bedside manner. She would not even answer my questions about the meds she prescribed, stating that he needed them and there were no risks, and told the assistant to explain. I went home to research them and there were quite a bit of side effects especially for the steroidals. Do not recommend for children with all the expertise and all that the other rater says she has! Sorry but had to write the truth!
Nearby Doctors

Dr. Dana Wallace is similar to the following 3 Doctors near Hollywood, FL.

Lee Mandel

Otolaryngology, Head and Neck Surgery, Plastic Surgery, Allergy and Immunology

Hollywood, FL 1.00 mi