Rate Now
Share Your Experience
Have you seen Dr. Daniel Burval?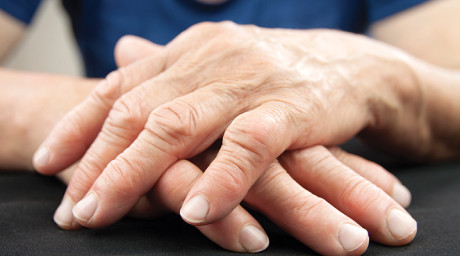 Osteoarthritis
Get the facts about osteoarthritis, including the symptoms and doctors who treat it.
25 Ratings with 14 Comments
5.0 Rating
June 9th, 2017
Amazing Surgeon
5.0 Rating
April 7th, 2017
This was my second surgery with Dr BURVAL and I have been very pleased with his service. He is very thorough explaining the problem and the needed fix. Unlike most doctors he does not seem to be in a hurry to get to the next room. he spends time before and after surgery making sure that you totally understand what has and will happen. Very cmnforting. Also the family members are kept informed again without hurry. The results of both my surgeries have been excellent and I would not hesitate to recommend him to anyone including my family who thinks very highly of Dr Burval
4.0 Rating
January 13th, 2017
Very Good Doctor
5.0 Rating
November 4th, 2016
Cervical Disc Replacement Surgery
I can not accurately tell you just how awesome the surgeon was in this case. He took time to qualify me. He explained to me the risks and benefits of the surgery. He took a ton of time after the surgery explaining my post-op care to my wife, while being sure to let her know what issues we may encounter. He was patient and you could tell that he really cared. He knows what he's doing. I had faith before the surgery that this was true and one week afterward, I know it to be true. So glad we chose Dr. Burval.
5.0 Rating
August 18th, 2016
This is one of the most professional Dr's office that I have visited. The front office staff is nice and courteous. The medical team is outstanding Tonya the Dr's assistant is friendly and personal to her clients. Dr Burval is the best that I have encountered.He is thrall and detailed about your problem he sit down to that the time to let you know all of your options. I feel that this is one of the best experience I have had when being very sick. Thanks to all the staff here in this office.
5.0 Rating
January 26th, 2016
Abner Discectomy
1.0 Rating
September 22nd, 2015
daniel j. burvel
I was in a vehicle rear end accident and Dr. Burvel told me that the impact from the accident which totalled my vehicle caused the spacers in my spine to burst and calasype and if I didn't have a fusion surgery I would loose mobility in my extremities (arms and legs). So I had the surgery by Dr. Burvel. Then Dr.Burvel testified under oath that the problem with my spine wasn't from the accident. I feel Dr. Burvel isn't a truthful surgeon and doesn't uphold his duty to help people yet tells patients and their families one thing just to perform expensive surgeries for the money. He misleads patients because he knows they are in much pain and want help and relief and will do whatever a doctors says because they believe they won't lie to them. But doctors are like scammers and want your money over your health and welfare. During my entire time under him he kept reiterating to me the impact caused my problem then later told insurance lawyers after he had been paid $101,000.00 for the surgery that it was probaly not from the accident. The pain I suffered after the accident was so Sevier there is no way I could have functioned daily if it was preexisting. Also the surgery Dr. Burvel performed left me with discomfort and tingling sensations all across the upper parts of my body. I advise anyone who sensations sees him to get whatever he says in the examining room in writing before leaving his office because his words to you will be different from the dictation he puts in your medical records and If you don't ever need copies of your medical records we will never have known what they say to you isn't what they say elsewhere because we trust doctors with our lives but some are actually only interested in us making their pockets bigger and our problems worse.
1.0 Rating
May 16th, 2015
bedside manner sucks
i saw him last fall and it was a horrible experience i now see a wonderful doctor ...i had an awful mri report in which i was refered to this surgeon for spinal surgery he said i was fat and if i lost weight my back would fix itself (i was in an accident) so i just said well i need to get out of here. obviously has a ridiculous beside manner and i would want my worst enemy to go here!!!
5.0 Rating
February 21st, 2015
My review
I love Premier Orthopedics, the doctors and the staff! Dr. Burval has done two major surgeries for me and I can't think of one thing that I can complain about. He explains all your options, spends a lot of time answering all your questions and I have recommended him to many of my friends. They also love him!
5.0 Rating
January 21st, 2015
Patient
5.0 Rating
January 9th, 2015
Good experience
1.0 Rating
June 25th, 2014
Tonya, his assistance, is so rude. Dr Burval did surgery, on my back. Never did he tell me the risk of surgery. It's been over 3 months and I'm still in so much pain. He has no compassion!!! I was reading my medical records and he wrote things in there we never discussed He never told me I will probably have to have surgery in the future,again. I'm SO FRUSTRASTED WITH HIM!