Rate Now
Share Your Experience
Have you seen Dr. Daniel Lu?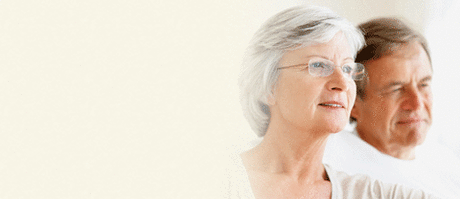 Alzheimer's Disease
Get the facts about Alzheimer's Disease, including the symptoms and stages.
Quality Rating
Highly Satisfied
51 Ratings with 18 Comments
5.0 Rating
July 21st, 2017
Remarkable
Dr Lu is very personable, knowledgeable,and straight forward, he took his time to explain my condition and options for treatment in detail. My surgery lasted about 75 minutes, I spent an hour in recovery then walked out of the hospital into a waiting car. I took it easy the rest of the day and went for a walk the next day.
1.0 Rating
July 9th, 2017
Not a trustworthy person! Stay away of him!!!
I worked for Dr. Lu as a volunteer. After a while, the UCLA volunteer office told me that I had some visa problems and could not be a volunteer there. The volunteer office was completely wrong. I provided sufficient documents that I obtained from different U.S. government institutions to convince the volunteer office that they were not right and I did not have any visa issue that would not allow me to volunteer at UCLA. Eventually the head of the volunteer office contacted me and apologized for their bad behavior and mistake in handling my case. But, Dr. Lu refrained from his invitation and asked me to not come to his lab anymore! He knew that the problem was caused by the volunteer office not me. But, he did that because he wanted to keep his good relationship with them. He never cared about all the sessions that I worked for him voluntarily. He never cared about how much time I spent to deal with the volunteer office to work for him for free. He never appreciated my strong commitment to his lab. So, I strongly advise you to stay away from this man, particularly if you want to work for him. He trades you for the cheapest price that you cannot even imagine! Be careful! Stay away of him!
5.0 Rating
June 7th, 2017
A true story from Tom, one of his patients in February 2017
Dr. Daniel Lu cured my two plus years of spinal problem with a 90 minutes outpatient surgery at UCLA Spinal Center. Once surgery is over, I got up and walked out of the surgical suite shortly after I had awaken from anesthesia. The whole experience was like going to watch a move, falling asleep in the middle of the move, waking up when the move is over, and getting up and walking out the movie theater. It was so uneventful and easy to go through that I would not even realized I just had a delicate surgery if it were not for the Band-Aid like dressing on my lower back as a reminder. Looking back, I gradually developed my spinal problem a little more than two years ago. I loved walking, it was part of my exercise routine. At the beginning, I would notice intense tingling of my legs from hip down after walking for 10 – 15 minutes. It would resolve by itself after a few minutes of rest. My problem started without any injury or fall, so I thought I must had a pinch nerve and paid not much attention to it. But my problem got worse steadily, my tingling got more intense and lasted longer in the following 12 months. Besides, I also developed weakness of legs at the peak of tingling after then only 8 – 10 minutes of walking. I went to see a neurologist. I was told that I had neurogenic claudication. My MRI showed almost complete closure of my spinal canal at lumbar spine between 4th and 5th vertebrae. My problem was spinal stenosis, caused by thickening of ligamental lining of spinal canal and arthritic change of facet joints between vertebrae. Surgery was recommended. So I consulted another neurologist, who concurred the surgery solution. I also asked my neighbor, who happens to be a retired neurosurgeon, about what surgical procedure would be best for my problem. He thought an open surgery to remove both right and left arcs on back side of my 4th vertebra, and expose the inner lining in order to take out thicken encircled ligament would be the best approach. Facing with the possibility of such scary major surgery, which would take six long months to rehab, I was indeed worried. So I went to see Dr. Lu. By that time, my weakness of legs after short walking had gotten so severe that I often could not lift my foot off the ground, and on many occasions I had to cling on building or post to steady myself from falling. Dr. Lu took a detail history, performed a neurological examination, and reviewed my MRI images. He concurred the diagnosis, but thought a mini endoscopic surgery through a tiny incision would solve my problem. He was professional and personable. He was quite confident that I stood at 90% of chance to be cured with this no-so-invasive surgery done in an outpatient setting. So I took his recommendation and scheduled my surgery with him shortly afterward. My surgery turned out to be somewhat anticlimactic, and my recovery was unfolding just as predicted by Dr. Lu. Dr. Lu wanted me to take it easy for two weeks after the surgery. But I could easily walk, granted not at my full pace, for 30 minutes without any weakness of legs the following day. The rest of my recovery in the following three months was smooth and without any setbacks. I am now back to my healthy walking exercise routine. I am still quite amazed that Dr. Lu could take out all those blockages through a tiny hole on my skin, pass a small tube to my spine to remove thickened ligament inside my spinal column, and I was able to get up and walk right after surgery as if nothing had happened. I am convinced Dr. Lu is the best neurosurgeon in town.
5.0 Rating
May 20th, 2017
Almost sorry I waited so long for surgery!
4.0 Rating
May 2nd, 2017
Great surgeon
5.0 Rating
April 19th, 2017
Successful Discectomy
Dr. Lu and his team performed a discectomy on my L4 disc to address left leg pain and weakness I had for 6 weeks. I could not walk without crutches. After the minimally invasive procedure I woke up pain free in my left leg and could walk immediately. Within 48 hours the incision pain was gone as well. If you are experiencing similar symptoms I highly recommend consulting Dr. Lu and his team.
5.0 Rating
March 17th, 2017
Dr. Lu has my full trust...
5.0 Rating
March 16th, 2017
5.0 Rating
October 31st, 2016
Dr Lu and his staff were excellent. I have single lumbar fusion L4/5. All symptoms and problems related to my bulging disc prior to surgery were gone after surgery. No tingling, leg numbness or sciatica post surgery. He & his assistant Naomi we very easy to reach via email. I live in AZ so having my questions by email answered promptly was a huge relief for me.. I would recommend Dr Lu to anyone having spinal problems.
5.0 Rating
October 28th, 2016
5.0 Rating
September 28th, 2016
Knowledgeable and thoughtful
5.0 Rating
September 4th, 2016
New surgical patient
I have been to several Dr's this one spent time explaining in detail to me Dx and probable Px, and no concern about my HMO that is not paying him much I'm sure, I was in Medical field myself for 32 years so of course I think I know everything, worse patient , about to have Surgery and feel he is worth the 2 and a half hr drive, his staff has been very great also, and it's a holiday weekend , thanks everybody, I'm nervous but anxious not to becoming more paralysed
Nearby Doctors

Dr. Daniel Lu is similar to the following 3 Doctors near Los Angeles, CA.