Rate Now
Share Your Experience
Have you seen Dr. Daniel Cohen-Neamie?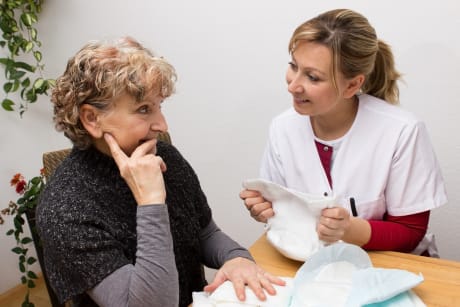 Urinary Incontinence
Learn about the symptoms and causes of urinary incontinence or urge incontinence.
56 Ratings with 33 Comments
5.0 Rating
January 6th, 2017
Accurate diagnosis. Super staff
Dr. Daniel Cohen has treated me for kidney stones. His bedside manner is excellent. He worked with me through a tough weekend. When I was traveling he consulted with me twice via phone to review tests and scans, even though he wasn't able to bill me for an office visit because we didn't meet face to face. He puts his patients first, ahead of his own business. Really good doctor.
5.0 Rating
January 6th, 2017
This doctor is great!
5.0 Rating
January 4th, 2017
1.0 Rating
September 12th, 2016
Terrible
1.0 Rating
July 28th, 2016
Worst doctor experience EVER
First visit I waited over 4 hours before being taken to exam room. Sat there for 45 min before the PA came in. Dr Cohen wasn't even in the office. Had surgery the next day with him. A week later had a second surgery and he showed up over 2 and half hours past me surgery time. Not even an apology for running late. Absolutely ridiculous. I do not recommend him to anyone. Already been in the office an hour and half past my appointment today and have not been taken to exam room. It seems he is more concerned with the money he will make because he over schedules.
5.0 Rating
June 15th, 2016
Outstanding
Remarkably friendly and courteous doctor. If you are looking for someone who is competent, detail oriented and knowledgeable, look no further. I was diagnosed with prostate cancer and, in my opinion, Dr. Cohen's advice and care literally saved my life. Can't explain some of the less than exemplary ratings appearing here but, for me? He's the best of the best on my medical team.
5.0 Rating
March 6th, 2016
Excellent bed-side manner, cares about his patients!
I live 2 hours away from Dr. Cohen's office and he is well worth the trip. I was referred to him after having a urological issue after surgery 2 years ago. I've been going to him ever since.
1.0 Rating
October 11th, 2015
My horrible experience
Dr Cohen was the first urologist I saw when I started having frequent urination and bladder pain. Everyone in this office was so miserable, unsupportive and uncourteous. He made me feel like no one cared. He also ran multiple tests and found nothing. I felt like an experimental eat instead of a human. So I completely turned away from urology. Then 6 months later I tried a new urologist and they found a complex cyst on my ovary and a bad kidney. The level of trust and understanding is completely different. Wish I would have never seen Dr Cohen. I don't recommend.
5.0 Rating
September 15th, 2015
1.0 Rating
August 3rd, 2015
Horrible wait time!
5.0 Rating
April 21st, 2015
Great Surgeon
Dr. Cohen is a great surgeon, very knowledgeable, and very caring. Although the wait time in his office can be horrible, I know it's because of the time that he spends with each and every patient. He doesn't just send his PA in to see you and then come in for 2 seconds and leave. He really cares about how you're doing. He and the other fine doctors who treated me literally saved my life. So, if I have to wait awhile in his office, that's okay. I just make sure I plan my time for my visit with him. I would unequivocally recommend him.
2.0 Rating
April 8th, 2015
Issues
I find it interesting that another women reviewed that Dr. Cohen is creepy, because he made me uncomfortable too. He made inappropriate comments about my body while examining me and even the nurse had to tell him it was inappropriate. It would be a nice compliment, if it wasn't coming from a doctor while touching my bare abdomen. Poor bedside manner. Made me nervous to have surgery performed my him through my ureter. After surgery, it was difficult getting an appointment to remove the stint and I had to have it in a week or two longer than expected because of it. It was very painful. He also did not wait a few seconds for the numbing cream to work before pulling it out of me and acted as though it was an inconvenience to him. That was painful as well. He was always rushed and does not seem to like to take the time to talk with his patients. I give him a 2 star rating because my surgery was successful and I'm sure he is a good doctor, however there are many other good doctors out there and I would recommend going elsewhere.