Rate Now
Share Your Experience
Have you seen Dr. Daniel Lee?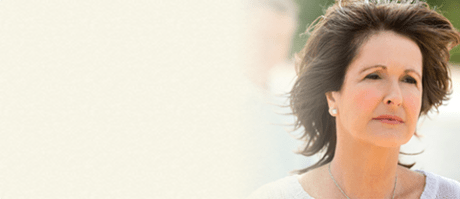 Metastatic Melanoma
The facts about metastatic melanoma, a serious skin cancer, including signs, symptoms & what happens to the body in each stage of cancer.
Quality Rating
Highly Satisfied
121 Ratings with 45 Comments
4.0 Rating
August 25th, 2017
Best Orthopedic Surgeon
I went to many doctors over a three year span to deal with the pain in my back. Dr. Lee was the best. He has a great bedside manner, explains everything in detail and spends time answering all your questions. He operated 2 1/2 weeks ago and my pain is gone. I highly recommend him when you get to the point that you are considering surgery.
5.0 Rating
July 6th, 2017
Don't see anyone else but Dr. Daniel D. Lee
With degenerative disc disease, I have had several spine and neck surgeries in the past. When I moved to Nevada, I needed to find an orthopedic surgeon who is willing to stick with me for years. I found the perfect surgeon in Dr. Daniel D. Lee. My most recent surgery, the first done by Dr. Lee, revised a previous surgery and fixed two more failed discs. I can now feel my feet for the first time in 7 years. He is a cutting edge surgeon who will make you feel like family. Go nowhere else.... seriously.
5.0 Rating
June 30th, 2017
Las Vegas Best Back Doctor!
After years of my husband suffering with major back issues and going the routine way, injections, pain medications,nerve burning and even a spinal cord stimulator implanted, none of that eased his pain. His condition was worsening by the day and he was losing the ability to walk, lift his legs or to even leave the house. We had to forfeit 2 vacations and he not able to accompany me on outings outside the house as his pain level was off the charts.After many tests and many consultations Doctor Lee said the only way to relief his back was to have surgery. He does not however force or demand you to do it but clearly explains and has you watch several videos so you have a clear understanding of exactly what you are going in for. My husbands surgery was approximately 7 -8 hours and was very difficult. He was utterly surprised at the results he has achieved and thanks Doctor Lee and all his staff. He has taken 2 bad falls since having the surgery and all the staff are on top of getting him in to be seen and treated. Luckily there was no damage other some bruises and cuts. Doctor Lee is the kindest, most precise surgeon in the world as far I am concerned. His staff is amazing and they will support you 100% I would never hesitate to recommend him to anyone. Top notch and very personable. Thank you Doctor Lee!
5.0 Rating
March 20th, 2017
Dr. Lee is GREAT!!!!!!
I am so glad I was referred to Dr. Lee ! After have many consultations with Spine Surgeons over the past few years, Dr. Lee explained what needed to be done clearly, explaining why. I researched his background, education and experience feeling that he he was the right Dr. for my surgery. Dr. Lee prepared me for my back surgery thoroughly! Explaining the events, what I needed to do to prepare and took personal interest in my surgery and recovery. His team is wonderful!!! Every person I met and spoke with assisted me by answering questions and if they didn't know the answer, they went to find it out. Dr. Lee listened to my concerns, answered questions I had and assured me of the outcome, given that I prepared myself. Dr. Lee has a very strong background of this type of surgery and is highly professional. His confidence, his team, his knowledge of spine surgery is apparent and I am thankful I found Dr. Lee. After 8 years of pain in my legs, hip and back from pinched nerves and a messed up lower back, Dr. Lee relieved my pain to the point where I had forgotten how it felt to move and walk without pain... everytime I tell someone about him, I cry... it is such a relief to be pain free knowing that Dr. Lee and his team are with me each step of the way! I am into my recovery now, entering my physical therapy and if I need anything or have questions I can get answers from his team! THANK YOU DR. LEE & TEAM!!!!!!!!!
5.0 Rating
November 13th, 2016
Mr.
After 10 years of fighting Workers Comp on fixing my lower spine, seeing over 20 doctors, countless spine injections, medication from asperin to morphine, it was Dr. Lee who I finally had replace my disk and fuse my lower back. Dr. Lee gave me back my life that I had lost for so many years and was the ONLY DOCTOR to ask me what I wanted and needed to get my life back on track. I can never say enough about what he and his staff did for me, other than THANK YOU.
5.0 Rating
November 10th, 2016
The Best
Dr. Lee is the only doctor that I have ever completely trusted. He genuinely cares about his patients and does everything he can for them. If you have a question he takes the time to answer it. I've seen many doctors, but none are as professional, knowledgeable, and caring as him. His staff is also amazing.
5.0 Rating
November 5th, 2016
Back Surgery
I would encourage any one considering back surgery to meet Dr. Daniel Lee. I was so fortunate to have been sent to him by my primary care physician. Most impressive to me was his recommendation for physical therapy and pain management as a first step in resolving my issue with pain in my legs. Dr. Lee only recommended surgery if those options cease to work. After two years we elected surgery on my lower back as a final option. I had the utmost confidence in Dr. Lee and the horror stories I'd heard about back surgery were dispelled by his professionalism, bedside manner, and track record. It is easy to think of him as a friend that would do his best for you. I now have zero pain in my legs and I feel great thanks to Dr. Daniel Lee.
5.0 Rating
September 28th, 2016
Happiness
I'd like to say after a couple of searches, my coming across Dr.Lee was a real blessing! Our first meeting I knew my search was over. He is very straight forward. Any question I had, good or bad, he answered with the honesty I was looking for. He isn't pushy. But just lays it out there. The truth. And I never felt rushed.You decide. I always felt I was part of every aspect of each visit..all the way thru surgery and follow up appointments. He is very thorough, no false hopes. He works with reality. I loved that! He doesn't put on airs that he's a cure all nor a God. But he will do his best once you decide to keep him on and he decides that he can help. You just need to be open minded and trust what he says. He will go over any xrays, fears, procedures, anything he can. I was very relaxed on our first meeting. And we became a 'team'! Yes, I would allow him to perform any other surgery I may need that's in his field. I highly recommend Dr. D Lee. with No hesitation! And his staff is awesome as well. Sincerely. And you can always look into his ratings and his background. I know I was impressed! His work backs it all up!! This is why I use the title "Happy" It's how I've been since the 1st time I was allowed out of bed. About 1 1/2 days after surgery. I was able to walk without leaning and grabbing on things. Nor needing to sit down all quick from thigh/leg pain. I could stand straight up and actually stand with my legs together. These things just prior to surgery were real problems for me. And I promise I gained an inch at least. And.. I can stand in a line at the grocers now!! Yes..I'm Happy! Thank you God for bringing me to Dr.D. Lee!
5.0 Rating
May 23rd, 2016
Excellent healthcare soecialist - Las Vegas and Henderson
1.0 Rating
May 17th, 2016
5.0 Rating
May 2nd, 2016
Spine fusion
5.0 Rating
March 25th, 2016
Great outcome. Dr Lee was easy to talk to, explained everything well, things went exactly as planned. He made us feel like he really cared. The office staff was amazing, we were on a time schedule and they went above and beyond. Only complaint is it typically took 2 hours from scheduled appt rime before we saw the doc.