Rate Now
Share Your Experience
Have you seen Dr. Daniel Diaco?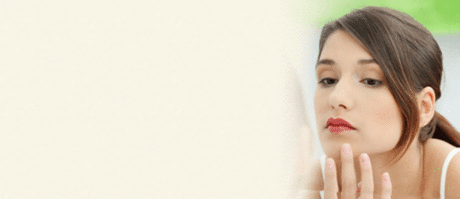 Acne
Get the important facts about acne, including the different types and what causes it.
Quality Rating
Highly Satisfied
58 Ratings with 21 Comments
2.0 Rating
March 29th, 2017
I had breast augmentation which I jumped from a C cup to DD. I discussed several times with Dr Diaco about being happy with a C cup and I was more interested in a lift. He presented a lift with limited incisions and I must say it looked appealing. I expressed my concern about my breasts being made large and his response was "you will be a little bigger than a C cup. Needless to say, I am a lot bigger. I regretted not going with a different surgeon offering the traditional lift. Dr Diaco used implants to lift my breasts which made my outcome very disappointing. Stuck with big breasts in Tampa 😳
1.0 Rating
March 27th, 2017
Vaccines
This doctor goes on the radio and advises against giving vaccines to children before the age of two. That is very irresponsible and is shunned by the medical community. He is doing terrible harm to the most uneducated in society.
5.0 Rating
March 16th, 2017
Very Assuring Experience
I am extremely pleased with my cosmetic surgeries performed by Dr. Diaco. He performed both a nose job as well as my first breast augmentation. I was extremely nervous since this was my first time undergoing surgery of any kind, but his staff gave me a lot of reassurance. I was incredibly impressed with the outcomes of the procedures and most of all - the level of aftercare!!!! Compared to other family members who have had surgeries like this with other doctors, Dr. Diaco saw me A LOT to check on my healing and progress. Yes - his consults are quick and you definitely have to self-advocate to get your questions answered, BUT I will tell you he is very good at what he does and will be there if complications occur. Again, I am very thankful that he saw me and continues to check on me himself as time goes by - when a lot of other doctors apparently don't. He even called my home the night of my surgery to ensure I was doing okay. His former nurse, Amanda, was an AMAZING asset to his team and made sure that she helped me get all of my questions answered with each follow up visit. His office manager, Wendy, also is invaluable, empathic, and great with follow-through regarding questions, concerns, and/or billing. I really did not have any problems whatsoever with any aspect of his care, and I trust that he knows what he is doing. I believe he has a very pleasing artistic sense and I trust he strives to help his patients look as natural and beautiful as possible.
1.0 Rating
August 5th, 2016
Horrible Tummy
HORRIBLE, DISGUSTING TUMMY TUCK ! Went to Diaco for tummy tuck & breast aug I decided it would come out better if I had them done both together to save on hospital fees. The breast was fine but tummy looks horrible. I have dog ears on both sides and my scar is really big and thick. He cut more skin in his office and made the scar even longer. I gave up and never went back just because all the time I had spent out of work. Today after many years I look at my tummy and truly regret having him do it. He was recommended for the breast but I never read the reviews for the tummy if not I would have gone to another doctor. I can't stand looking at my tummy and I don't let anyone see it because it's always a negative comment. They always say OMG who did that :(
5.0 Rating
December 30th, 2015
Dr. Diaco did my breast implants 14 years ago and I have been always very happy with his work. He did an amazing job. I am now thinking about getting them replaced and I will go to him for a consultation . I would recommend him to anybody as I always have. I have friends who went to him and they have always been very pleased with Dr. Diaco's work
4.0 Rating
December 4th, 2015
5.0 Rating
April 9th, 2015
5.0 Rating
February 21st, 2014
My breast are the bomb
MY BREASTS ARE THE BOMB I have waited until the end of my procedures (Lift/Lipo/Fat Transfer) to give an opinion of Dr. Diaco's performance. I came to Dr. Diaco's office looking for a breast lift. I am over 50 (just), but I am still young at heart and wanted to get my youthful breast back. I especially wanted a cosmetic surgeon that could help not just the easier young patients, but an experienced knowledgeable surgeon that could help my age group in sculpting my breast back to the ones I used to possess (upright kapows). I took Dr. Diaco's time; caring and patience to the test as women tend to be a bit sensitive. I am slightly shy and a picky individual who had a picture in my mind on how I wanted my breast shaped after being restored. He and his kind staff exceeded my expectations on helping me obtain my goal and I am grateful for Dr. Diaco's extra efforts that went above and beyond to insure my satisfaction. Most of us look for an overnight cure and unfortunately the recovery process can takes months up to a year, but on the other side of that, my breasts are the bomb and it was worth the time needed. I am sure I made a wise decision on choosing Dr. Diaco's services. His pride in his work was commendable and his experience was beneficial. I found his prices very competitive and, I have already referred family and friends to him. My husband thanks him too, many times :) nice work!
5.0 Rating
January 22nd, 2014
Exceptional
I absolutely love Dr. Diaco and his staff! I am more than pleased with my breast augmentation and follow up treatment! Everyone is very friendly and accommodating. I have never felt uncomfortable or like a number.Seems like a great environment to either work or be a patient in. I can't wait to get more done with Dr. Diaco! I highly recommend this physician!
5.0 Rating
December 31st, 2013
Patient 2013
PLEASE READ! If you want to be counseled by an honest, knowledgeable, down to earth surgeon with more experience than 97% of his competition, you must see Dr. Diaco. He wanted me to be happy with my surgery and advised against a larger breast implant, which I initially requested. He looked at many pictures with me and helped me to understand that although the breasts that we were looking at were beautiful, my body frame was smaller than those women carrying a DD size chest. Often times, women perceive their bodies in a distorted manner and need an honest, unbiased opinion before surgery. In addition to his compassion, Dr. Diaco's precision was admirable. He measured me countless times and performed liposuction on the top of one breast and the bottom of the other(due to an asymmetry that my scrupulous eye never even noticed)to ensure that the implants would be 100% symmetrical. The results were absolute perfection and I am extremely satisfied.
5.0 Rating
November 23rd, 2013
Great first impression!
I wasn't sure what to expect. I had read a review or two about Dr. Diaco being short with people and cocky. I have NO IDEA where anyone would ever get that impression! I had a wonderful breast augmentation consultation with Dr. Diaco today! I have two other consult appointments scheduled with other surgeons that I'm thinking about just canceling. A - he made me feel comfortable and relaxed. B - the way he was looking at me made me feel like I was in the presence of an artist and I was to be his next sculpture. C - he was on the same page with me about what would look good. He didn't try to up-sell me or point out other flaws that he could fix. I felt right at home there and can just sense that I'm safe in his hands! Thank you, thank you Dr. Diaco! Oh, and... He's not bad to look at either! 😜 lol
5.0 Rating
November 14th, 2013
Tummy Tuck Success
I recently had a tummy tuck and a breast lift and am lucky to say that Dr Diaco was my surgeon. I was very nervous leading up to my initial appointment with him and after sitting down and discussing my options and the realistic expectations, I knew I had found the best surgeon to help me achieve my goals. I'm now several weeks post surgery and my results are truly astounding. What is equally important is that during this entire process I knew he also cared about my results and his staff was there to support me. It's been an amazing experience and I'm very grateful.