Rate Now
Share Your Experience
Have you seen Dr. Daniel Dilworth?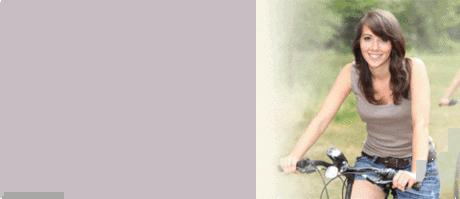 Endometriosis
Get the facts about endometriosis, including symptoms and parts of the body that may be affected.
28 Ratings with 6 Comments
1.0 Rating
July 30th, 2015
He never told me my daughter was very sick while I was pregnant. just told me there must be something wrong with my placenta. My daughter was full term 4 pounds 5 ounces. Deaf, blind and her brain is smooth she has lissencephaly her brain is smooth and this could have been seen in the ultra sound. I am so heartbroken and disappointed I deserved to know what was wrong with my child. He did not care at all and didn't even take the time to find out what was wrong. Didn't elven wear gloves when he delivered my child. Horrible.
5.0 Rating
July 4th, 2015
Best Doctor
1.0 Rating
October 23rd, 2013
Dr. who doesn't really seem to care.
Dr. Dilworth took over for my previous Dr. when he retired, so I just stayed at the same practice. I had been a patient of Dr.Dilworth's practice for about 15 years before I finally had enough and decided to leave. I would NOT choose him if you can find another Dr!!! I usually had to wait over an hour to get in to see a nurse practitioner for annuals. Every time! They always asked me why I was there - as if they did not know! And unfortunately, that was precisely the case on two different occasions! They actually did not know why I was in the office. One of these two occasions, they had to reschedule a procedure appt (which they thought was an annual) because the room was actually not available for my procedure!!! (The one I scheduled!!!) I never saw the actual Dr. until I had this procedure done. I was nervous and anxious about the procedure. He had horrible bedside manner, and did nothing to comfort me or alleviate any of the aprehension at all. He just wanted to get to the procedure and be done with me it seemed. He was not careful/gentle, or considerate, or patient at all. He was very cold/rough. I have had problems ever since that procedure. It seemed to me that he would have rather been somewhere else. I had gone back to ask about the problems, and they just ran 1000's of dollars in tests and said there is nothing wrong. But there still is. Also, multiple times (over the years) "the lab" had gotten my samples mixed up with someone else. Or my billing info with someone elses name sent to my address. Kinda scary, really. The nurse practitioner at this office has outstanding bedside manner (and was the reason I stayed at the practice so long), and the receptionist is always very nice as well.
5.0 Rating
May 19th, 2012
Excellent Doctor!
1.0 Rating
September 16th, 2011
TERRIBLE doctor!!!
If I could give less than one star..in the negatives, i certainly would. This man shouldn't be practicing medicine.
1.0 Rating
September 15th, 2011
If you like bedside manner this is NOT the doctor for you
When it came to delivery I was not happy at all with my experience. I was at the hospital for 14hours before I started pushing and Dr. Dilworth still almost missed it. He delivered my daughter with no gloves on and in his street clothes. He came into the room as she was coming out and just ran over and grabbed her. He had no bedside manner I ended up having fourth degree tearing because he wasn't there during my pushing. The nurses kept saying I needed an episiodamy but they weren't allowed to give them. When the nurses would call him giving him updates on my progress I over heard them say "I know I would rather sit by my pool all day" he made my delivery feel like a huge inconvience. My nurses and the rest of the staff that work in his office are wonderful though.
5.0 Rating
September 14th, 2017
1.0 Rating
June 5th, 2017
4.0 Rating
March 25th, 2017
5.0 Rating
March 1st, 2017
3.0 Rating
November 10th, 2016
5.0 Rating
October 19th, 2016