Rate Now
Share Your Experience
Have you seen Dr. Daniel Foster?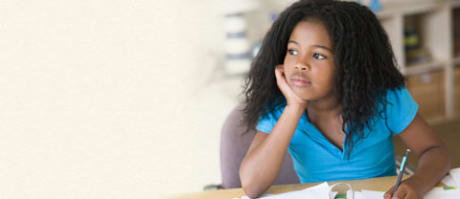 ADHD
Attention Deficit Hyperactivity Disorder (ADHD), including the different types and who gets them.
57 Ratings with 23 Comments
3.0 Rating
September 15th, 2017
Good Doctor For Me
1.0 Rating
June 1st, 2016
Do not come here. He is a jerk!
I saw Dr.Foster about two months ago for a concussion. I wasn't going to write a review but it really got to me. I have never been treated so poorly by a doctor. He was very condescending and downright rude to me. I was a little off the day I saw him because I had a concussion. He asked me about my normal irritability because it was a standard question and I said no o don't think I'm an irritable person. And he gave some smart comment back. He didn't want to be there. I said the noise from the lights kind of bothered me when he asked if noises normally bother me. And he just shrugged and ignored me. He is such a jerk. When I call back to get a referral he said no I told her to wait a month. When my head was still bothering me. He's awful. Just awful. He doesn't care at all. He's so rude he's probably laughing at all of our comments. I wish I would have read reviews before I went but I had a head injury and wasn't thinking right. I was so uncomfortable and the reception staff is rude as well. This was a horrible experience. Please do not come here. It's such a waste, and they only care about your insurance.
5.0 Rating
April 11th, 2016
Sorry to see him go
Dr. Foster just sent out a letter that he is leaving the practice in June. This will be a great loss to the practice but a great opportunity for him. He is one of the easiest people to talk with and always spends as much time as necessary to make the patient feel that they are not being rushed. I totally respect his opinion and ability to diagnose the problem with all the right tests. He is going into Public Health and they are fortunate to have this fantastic doctor. Well wishes go with him.
1.0 Rating
April 1st, 2016
After several visits to Dr. Foster over a year and a half (trying to give him a chance), I've concluded that he's just gotten complacent in his job. The first couple of appointments were fine and involved him ordering a round of standard tests and ordering the routine template of medicines for seizures. Over time, he became intolerably rude and even somewhat aggressive. After I chose to have brain surgery to correct my seizes, he almost went into a childlike fit and I never could figure out exactly why. I told my neurosurgeon about this and he called Foster himself. During my last visit, I just so happened to be walking by the front desk and heard the administrative staff on the phone with someone say, "I really sorry you're having so many problems with Dr. Foster but you are welcome to see any of our other doctors...". Moreover, I just called the staff to transfer my records to another doctor at Inova Fairfax and the woman just hung up on me. Previously, the straw that broke the camel's back was the very first appointment after my surgery. After I waited an hour in the waiting room, he came in and opened the door and pointed at me and motioned with his finger for me to come with him and didn't look happy. He appears to think he's the principal in school. This is where I drew the conclusion that he's gotten way too complacent to be treating brain issues. Perhaps, he should conduct some quiet self-reflection.
5.0 Rating
March 17th, 2016
Cluster Headache
Dr. Foster was able to diagnose my cluster headaches in one visit. The average time to diagnose this relatively rare condition is around six years. In the two-plus years that I've been working with him, he's been attentive, understanding and collaborative in my treatment, always asking questions and listening carefully to what I have to say. Additionally, his staff is extremely helpful and friendly.
5.0 Rating
December 10th, 2015
Great doc
Dr. Foster is always attentive, focused, and generous with his time. He persists to resolve problems that may be hard to classify.
1.0 Rating
October 14th, 2015
Terrible - Avoid him.
My aunt was hospitalized for brain bleeding and seizures and Dr Foster came in to examine her. He was so rude, disrespectful and condescending. She was having trouble with her memory and he waved his hand at her to hurry up in answering his questions. He is in the wrong business - there was NO bedside manner. I have never encountered a doctor like him. I wouldn't let me dog go to him. If I could give him zero stars, I would. I so wanted to say "dude, get over yourself!"
1.0 Rating
June 9th, 2015
HOW CAN YOU HAVE A DR. WORKING STILL FOR THIS OFFICE!?!!!
I'm reading what people are writting about this doctor because im looking for a neurologist for myself but that will be kind and willing to listing to you. Instead im reading how a jerk he is! Im ashmed that the office does not care to see his and do nothing about or no one has taken him to court for mal-practice,becarefull DOCTOR someone eventually will and i believe in karma so what goes around comes back around.
1.0 Rating
October 15th, 2014
Not worth your time or co-pay
"Dr." Foster had limited knowledge regarding cerebral palsy. He asked me what I would recommend as a course of treatment for myself. I had a second opinion by a highly ranked MEDICAL DOCTOR and I am so glad I did. Don't let his rude demeanor or lack of neurological expertise dissuade you from seeking treatment. Worst experience I have had at VA Hospital Center.
5.0 Rating
October 14th, 2014
Great Doctor!
1.0 Rating
September 30th, 2014
Misdiagnosed
My daughter was misdiagnosed by Dr Foster. He was not willing to consider anything else. He spoke down to us and his bedside manner was non existent. He never made eye contact and paced and kept going to the computer to look at something. We didn't have a choice in drs because my daughter was admitted through the emergency room. We did choose to get a second opinion. My daughter is NOT an epileptic and does not need to be on medicine for seizures.