Rate Now
Share Your Experience
Have you seen Dr. Daniel Jaller?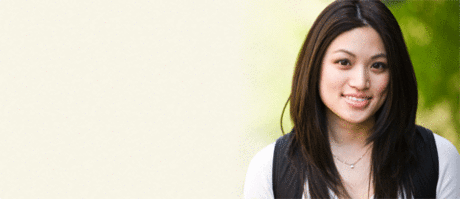 Birth Control
Get the facts about birth control so you can decide which type is right for you.
Quality Rating
Highly Satisfied
34 Ratings with 20 Comments
5.0 Rating
August 23rd, 2015
Dr Jaller is a brilliant diagnostician. He takes the time to thoroughly assess the patient and actually listens to what the patient has to say. He stays current on research and provides the care you won't find in other doctors. His approach to diagnosis and treatment has quite literally saved my daughter. After years of increasing disability under the care of several other practitioners, Dr Jaller has given her her life back. My only regret is that we didn't find him sooner!
5.0 Rating
May 11th, 2015
Excellent medical care. He does not have a cuddly personality, he likes "facts", but he got the diagnosis and treatment correct and when I told him I was worried about something or felt bad about something, he was always empathetic. He will take time to talk about a paper, scientific findings, any questions we had. Worth the wait!
5.0 Rating
November 16th, 2012
5.0 Rating
April 5th, 2012
awesome doctor
5.0 Rating
March 5th, 2012
Dr Daniel Jaller is the BEST!
3.7 Rating
October 5th, 2011
Dr. Jaller
Waiting times are ridiculous because he spends so much time talking to every patient he quickly falls behind and never catches up. Office staff is not very good, difficult to get information, prescription refills etc. Seems as if they are either under staffed or just have poor staff. He is a great doctor, almost worth the wait and inconvenience
5.0 Rating
September 30th, 2011
Excellent Doctor
Well worth any wait times. He spends time talking to patients. Uncommon in today's managed heathcare environment. Only doctor who has been able to help my child (and we've been through a bunch). Spends alot of time with us educating and discussing the disease we're trying to deal with. I just wished we had known about him sooner. My kid might not be chronically ill now if I had known to take her to him when she first got sick.We found Dr. Jaller through another person who was also dealing with the same disease told me about Dr. Jaller. She had to move out of state and at the time was trying to figure out how to travel back on a regular basis to keep him as her doctor.
5.0 Rating
July 30th, 2011
Great Doctor
5.0 Rating
June 15th, 2011
Dr. Jaller is great!
I have been currently going to Dr. Jaller for several years now, and I think he is great. His diagnosis's are 97% right, and I highly recommend h ...
1.0 Rating
June 1st, 2011
The staff is very rude, I went for my annual physical last year, this year they are sending me a bill, when I called to check what the bill was, as my annual physical is covered under my insurance, they told me they didnt do a annual physical for me, it was my firt visit test.When I saw my test report, the Dr didnt discuss few impt things with me; my overall experience is very bad with the Dr and the practice.I
1.0 Rating
May 3rd, 2011
Ex-patient
I have been a patient for apx. 3 years. But after I waited for another 3 hours today just to retrieve a referral sheet (8 visits). I had enough. I could not wait to get another primary care physician.The office manager appeared comes off like a ruff, rodeo clown. The one who answers the phone to make appointments is very rude and bullish. I will never recommend my dog to be exposed to this place. Of course he has to take sides with them. I made an appointment yesterday for 10:30 only to be told when I got there I had no appointment. I was told he'd be available at 1'ish. When I told them I'd wait, the other wannabe doctor wispered that he'd get the copy of the referral to me. I told him thank you but I still wanted to speak with Jaller. Of course, I wasn't thrilled when rodeo Jane told him I made one of her best workers cry. If she cried because I was trying to get a copy to present for my 8 visits, she wasn't all that great, and perhaps should look for a new job not in a doctor's office. I couldn't wait to find me another primary care physician. I am done with that bunch. This is the 3rd time I've waited over 3 hours; however, this is the last time because why should I make an appointment to get a a referral sheet?
5.0 Rating
February 22nd, 2011
Great doctor
Dr. Jaller is a very nice and caring doctor. Extremely intelligent and an overall excellent physician. One of his front desk/phone staff members is the most rude person I have ever met in my entire life. Everytime I call she is rude and uncaring. How does she keep a job? I still do not understand it. If Dr. Jaller weren't such a great doctor, his office would be empty because of the rudeness of his staff, the front desk in particular. Perhaps she could file charts in the back and not deal with patients. Hire someone who is caring and not so sullen.