Rate Now
Share Your Experience
Have you seen Dr. Daniel Jinich?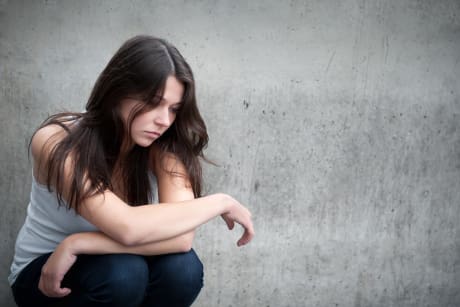 Depression
Get the facts about depression, including the symptoms of the condition and related conditions.
Quality Rating
Highly Satisfied
30 Ratings with 14 Comments
5.0 Rating
February 13th, 2016
The Best
There is no other Doctor I would see as long as Dr. Dan is still practicing. Like another review stated, he diagnoses problems and treatments with uncanny precision. We love Dr. Dan.
5.0 Rating
March 9th, 2015
5.0 Rating
November 28th, 2014
Excellent Family Doctor
Dr Jinich has been my husbands primary care for many years, he is very thorough, supportive and helpful. He is willing to try nontraditional therapies and provides pros and cons. He was excellent explaining what a DNR did and did NOT mean. The "baby talk" comment is interesting - I think he speaks clearly, more slowly when there is a lot to contemplate and explains what he is doing, we really appreciate that. Thanks Dr. Jinich!
5.0 Rating
October 8th, 2013
General
5.0 Rating
May 19th, 2012
Dr Jinich is a remarkable physician and diagnostician. I have had him diagnoseproblems that other physicians missed over the years. His staff always treats me like I am the only patient they have. I have BEEN a patient for over 18 years and have had the consistency with the same nurse for that time. She is one of the most caring professionals that I have ever met. The only complaint I would have is that regarding the billing person. She has been very rude to me and others on the phone, and I have seen her treat her co workers with extreme rudeness. Feel sorry for those that have to work with her!!!
5.0 Rating
April 11th, 2012
GREAT DOCTOR-BEST IN FORT COLLINS
I have seen Dr Jinich for 18 years. I cannot imagine another physician that is as compassionate as he is. He diagnosed my father correctly after seeing him one time. Other drs had seen dad numerous times, and missed the diagnosis. I have read some of the reviews, and am amazed at how easily it is to say negative things on the internet without taking any responsibility for what has been said. There is actually one comment about his nurse, giving the wrong shot. The recommended age is 6 months, but it can be given at 4 months of age-the flu shot that is-I admire her integrety in telling you she made a mistake, and telling the doctor-she could have lied about what was given.Come on----at least provide your name.
2.3 Rating
February 13th, 2012
No Longer the Respected Doctor I Once Knew
My opinion of Dr. Jinich has changed dramatically in the past year. He has stopped listening and gave some advice that could have led to a negative outcome, but thankfully I chose to seek care elsewhere. My experience with Dr. Jinich has left me wondering if he has changed his professional principals recently or if he is just getting tired of dealing with people. The situation makes me sad, because I have always had such respect for him and now it has all been changed in to feelings of doubt and frustration.
3.7 Rating
June 15th, 2011
Terrific doctor
I couldn't be happier with the care Dr. Jinich's practice provides my family. He has pulled us through several health and emotional crises over the years and has always been there for us. He keeps up with the latest medical findings, but always respects the individual and what works best for that person, one of the many pluses of having a long-term relationship with such a caring and open-minded practitioner.I also can't imagine his being so insensitive about a patient's weight: my own weight has been an issue and he has dealt with it better than any other doctor I've seen. His staff over the years has been unfailingly courteous and professional and so has he. Highly recommended!
5.0 Rating
October 13th, 2010
Amazing, amazing 'Country Doctor'
This is a physician who has changed my opinion of most practitioners- he is a kind, caring, considerate doctor who reminds me of the providers from long ago who actually spent time getting to know their patients and took the time to collect as much information as is required for a thorough analysis of the presenting problem. I have never felt more attended to by a medical professional, nor had more confidence in one's overall knowledge.
5.0 Rating
April 16th, 2010
5.0 Rating
March 17th, 2010
Caring professional!
WOW, reading others reviews; I cant believe were talking about the same guy!Dr. Jinich has been my primary care physician for more than 20 yrs. In the late 80s early 90s he cared for my family when we had no insurance and couldnt afford to pay him. Although we never socialize outside of my appointments, I consider him a friend who deals with me in an honest straight forward manner. Which brings me to the lady who left the office in tears because he made snide remarks about her weight; I find this very difficult to believe. Dr. Jinich has on many occasions, had frank conversations with me about my weight, smoking etc. without ever being condescending or snide. It is my expectation of a family care doctor that they care enough about their patients to tell them if something they have control of is negatively effecting their health. Dr Jinich is a terrific Doc and I cant imagine going to someone else!
5.0 Rating
January 7th, 2010
Outstanding physician!
Dr. Jinich has been my physician for over 10 years and he has been outstanding. He is extremely patient and thorough and, in contrast to many physicians, he is an excellent listener. He cares about his patients as individuals and always is interested in the "big picture" about things that may affect your health.His office has always treated me and my family with the utmost respect and courtesy. In my opinion, he is the ideal family practitioner and I really am grateful for his care and consideration.