Rate Now
Share Your Experience
Have you seen Dr. Daniel Lalonde Jr?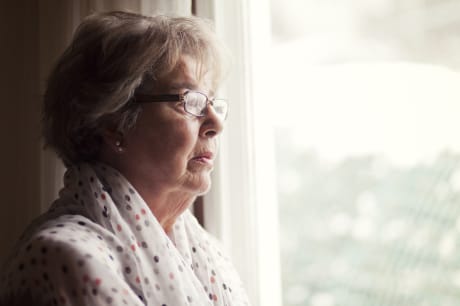 Clinical Depression
Get the facts about clinical depression, including the symptoms and related depressive disorders.
41 Ratings with 13 Comments
1.0 Rating
August 30th, 2017
Prop your feet up and grab a book
5.0 Rating
November 18th, 2016
Dr. LaLonde changed my life. I had been suffering with spinal stenosis for almost 30 years. Several times each year my condition went from severe back pain to unbearable sciatica, to the point where I couldn't walk. Through a program of pain killers daily and cortisone shots as needed, Dr. LaLonde gave me back an active lifestyle. I have nothing but praise for this gentleman. His staff is very professional and very efficient. I have been seeing him four times yearly for almost three years now and I have no regrets.
5.0 Rating
September 11th, 2016
1.0 Rating
July 9th, 2016
1.0 Rating
September 21st, 2014
Dumbfounded
This man was beyond rude. Before making an appointment I checked out his background online, which stated he was a neurology expert among many other things. When in the office I brought up the fact that one of the two main issues with my pain is my cold feet. He then denied that he had any training in this area which then lead me to believe he is running a racket. On top of that he attempted to corner me into making me believe my pain was an addiction issue. Told me that the first thing to deal with was my addiction when the only reason I take medications is for the pain. I have never done any intravenous drugs, never abused any opiate medications, never bought street drugs. Despite my honesty and professionalism he was outright disrespectful and made me shed a tear. I would not recommend this man to anyone, and in my opinion can't understand how he obtained his so called "niche" in the field. His nose could not be further up his rectal cavity, and clearly he had some preconceived notions of what he thought of me as a person, before even taking the time to meet me.
5.0 Rating
August 8th, 2012
He's a Great Doctor
I have had Dr. Lalonde for 12 yrs he has always been courteous and caring, he has always listen to me. Dr. Lalonde has done more for me then any other doctor has for me. I have had no issues with him or the staff, I have no complaints at all. Dr. lalonde & I always came up with a plan for my care, he took care of my migrains as well as my back. I would follow him any where that how wonderful he is
1.0 Rating
February 9th, 2012
Very Mean Man!
I won't go into a large amount of detail regarding this flipped man. He is a menace to the medical community and I'll certainly go into detail here. He is so immensely over bearing when trying to reason with him. I transferred to Lalonde from another state because I needed a Dr quickly. I work very long hours at work and couldn't afford to take my time at choosing a Dr like I usually do. I got into see him about 2 months after I made an appointment with him! When I get their all he does is accuse me in a tricky ratty way of being a medication abuser! And with no prior history, a clean medical record! This man baffled me from the beginning; I think he finds all young people and maybe even females as liars not to be taken seriously. Their is no other reason than that for him to be so demeaning and mean to me. His overall demeanor is just down right over bearing. Please be cautious of this guy, actually just don't see him period. You could do much better. Take Care, and please think about why this man has so many negative reviews on this site and many many others.
5.0 Rating
December 4th, 2011
Back and Leg Pain
My 87 year old grandfather who went from working 32 hrs a week to a stand still had severe back and leg pain. The Pain was so debilitating he could no longer walk and was loosing weight at an alarming rate. Dr Lalonde got my grandfather into his office after reviewing my grandfathers condition he scheduled a treatment for the very next week. He has a busy, very tight schedule squeezing him in between surgeries. My grandfather is due for another visit this week for another treatment if this works as good as the first my grandfather will be in better condition than me. He currently has no pain and is driving again with the independence he has grown to enjoy. Thank you Dr Lalonde!
5.0 Rating
May 17th, 2011
2.3 Rating
January 26th, 2011
Bad long term care
I have been a patient of his for almost 5 years. He hasn't given me a clear diagonsis and I have to wait longer and longer in between appointments. Any minor surgery or injections would take months to get in. I will say he has got a great staff but he is a pill pusher and vague with details. I have been put on over 12 different medications with him and he still can't explain why I have the pain.
5.0 Rating
February 27th, 2010
I thought he was great
I really like this Dr. I have been to many neurologist for head and neck pain who just sent me home with migraine meds that did not work. He really took time with my husband and I and ask a lot of questions and came up with a great plan of treatment. He even consulted with other Drs at the center for my treatment. I feel very hopeful for the first time in years. I went to him on the recommendations of a friend who had great success with him and I would definately recommend him to others.
1.0 Rating
September 4th, 2009
Proceed With Caution...
First visit: Diagnosed my problem quickly. Felt rushed, did not listen well. No explanation of risks & benefits to this procedure.1 week later: Took 3 phone calls to have appt. moved up, due to worsening pain.2nd visit: Consent illegally obtained by a Medical Assistant (by law only physician should be obtaining consent and not BEFORE expanation of risks & benefits)- not informed of what to expect. After procedure, no post-procedure instructions given. Following day: Pain worse. Called office to speak w/Dr. Lalonde directly - no return call. Contacted Hospital Administration - later called by office manager - she informed me I was 1 of about 6 people who'd called the previous Friday, that were NOT called back. Coincidence? I am not convinced of that. One error might be a coincidence, but several = pattern! I left the office that day feeling like a piece of meat, not a person.I will NOT recommend this fast-talking car salesman to anyone. PROCEED WITH CAUTION!
Nearby Doctors

Dr. Daniel Lalonde Jr is similar to the following 3 Doctors near Glasgow, KY.