Rate Now
Share Your Experience
Have you seen Dr. Daniel Primm?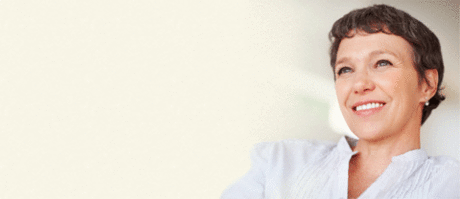 Fibromyalgia
Get the facts about fibromyalgia, including the symptoms and conditions that may be related to it.
17 Ratings with 8 Comments
1.0 Rating
August 2nd, 2013
Spouse
My husband who was injured while working in the coal mines was sent to Dr. Prim for IME by workers comp. when we received his report he never acknowledged the first injury at work and made as if after two knee surgeries that my husbands injury was pre existing. Stated he did not wear a brace which he was wearing at the time of the examination which he made him take off. He refused anyone to accompany my husband and made him feel belittled and disgusted with himself. Mind you my husband worked underground in the mines for 22 years and this was his first loss time accident. Dr. Primms report is different than 3 other specialists that my husband has seen and they were appalled at his report one specialist referring to him as a comp doc with no regard for the patient. I would never recommend anyone to see him and if comp sends you just be prepared because he is a doctor but not for you but to save insurance and comp money and not treatment for a person who honestly needs help. This is my person opinion based on facts.
1.0 Rating
July 31st, 2013
Workers comp best friend
Dr. Primm is nothing more than a insurance con man. I went to see Dr. Primm because My Dr. suggested surgery on my shoulder and workers comp wanted Dr. Primm to give a second opinion. This man refused to even look at the MRI and twisted my arm like a pretzel until I was ready to scream said the pain was normal but would go away and all I needed to do was exercise it more. Out of shear frustration I paid for 5 more Dr's to examine it out of my own pocket showing each the MRI of my shoulder all 5 said I needed surgery and the longer I waited the worse it would get. Thank god the ALJ saw things the same way and ordered the surgery to be done!
1.0 Rating
July 30th, 2012
Insurance company doctor
1.0 Rating
September 10th, 2011
Bought and paid for by Workmans Comp. Insurance Company
I was sent to Dr Primm for an independant medical examiner (second opinion) from a workmans comp insurance company. My primary phician said I had a rotator cuff tear and needed an MRI.Dr Primm examined me for about 5 minutes and said "you are fine". As he examined me I told him about the pain of him moving my arm. His reply was "that's normal"I live in Michigan but the insurance company made me go to him after the insurance company dr in my home town agreed with my primary dr.I drove 10 hours to spend 5 minutes with him.When I returned home I went for an MRI that I had to pay for.I have 2 severe rotator cuff tears, fraying of posterior fibers and a thickening of a ligament causing an impingment of the humeral head.In lay terms, I am not "fine" and the pain is not "normal" as he reported.
5.0 Rating
July 18th, 2011
Very good experience
Dr. Primm was excellent in his dealings with us as parents of a patient. He repaired two serious breaks surgically and was gentle and professional and he took plenty of time explaining to us and our son exactly what he'd be doing. We had xrays from another out-of-town doctor later who said that the surgery was done "perfectly". We have gone to five follow-up appointments and we've been pleasantly surprised at how efficient and professional the KY Clinic has been.
3.7 Rating
May 16th, 2011
Good surgeon
1.0 Rating
July 7th, 2010
He is a rude & crude guy, I will not give him the honor of calling him a man, much less Dr. I don't know about his surgical forte? I would never hire him as a surgeon because of his very poor manners. He gives the impression that he knows everything that's going on with you & the world.He is definitely not a "hands on" Dr., therefore I can't possibly see how he can diagnose.You come away feeling small,unimportant, degraded,& very hopeless.
1.0 Rating
June 27th, 2010
A very poor doctor
Dr Primm is a very rude and uncaring individual without regard of a patient and the family concerns. He provideds a very rough exam and the pain he causes during the exam is not addressed and even is dismissed. His comments are very degrading and insulting. He seems to like being this type of mean physician. I would never take a family member back to this low quality human.
3.0 Rating
December 31st, 2016
1.0 Rating
April 14th, 2015
5.0 Rating
February 11th, 2015
Nearby Doctors

Dr. Daniel Primm is similar to the following 3 Doctors near Lexington, KY.