Rate Now
Share Your Experience
Have you seen Dr. Daniel Rowady?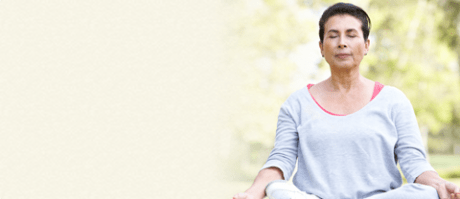 COPD
Get the facts about chronic obstructive pulmonary disease (COPD), including symptoms and complications.
19 Ratings with 8 Comments
1.0 Rating
September 29th, 2015
Quack
If you want a doctor that cares more about looking at himself in a mirror than answering your questions or having an adult conversation with you then you've found your quack. He is calloused, rude, and condescending. Why do physicians get into this field if they don't want to deal with people... it's the money. You can tell that's all he's about. Office is clean and nice. Most of the staff is friendly (Crystal is exceptional and deserves a raise). :)
5.0 Rating
February 14th, 2012
Dr. Rowady is an excellent doctor
5.0 Rating
August 29th, 2011
Mrs. Wilson
Dr. Rowady is the most thorough and caring doctor I have ever had. He truly cares about getting to the bottom of what the problem is. I have and continue to recommend Dr. Rowady. Doctors like him are far and few between. Most doctors give you 1 to 2 minutes of their time and don't give you a chance to tell them why you are there. Highly Recommend!!
3.7 Rating
June 1st, 2011
Excellent doctor!
I myself am an MD and have had difficulty finding someone that I felt was a good primary care physician. I was referred to him by a colleague and I have not been disappointed. He has a very kind bedside manner and takes a very thorough history. I also have been very happy with his diagnostic skills as well as his recommendations for medication. I have read some of the bad reviews on this site and I can tell you that from a doctor's perspective, it sounds like he did everything by the book, with the usual standard of care. I do not think he's money hungry. It is very unusual for a doctor to prescribe a medication to a patient over the phone, without an office visit, if it's a medication that the doctor has never before prescribed for the patient, even if the patient had been receiving it from another doctor for decades. As for the treatment of insomnia, you have to be very careful because a lot of the prescription meds for insomnia are addictive. I would recommend seeing a psychiatrist for help with chronic insomnia because most primary care physicians just don't have the time (they're only allotted about 5 minutes to spend with each patient during which they have to take a history, do a physical, and prescribe medication) to fully evaluate the cause of the insomnia.
1.0 Rating
May 23rd, 2011
Did'nt really listen to my problem
I went to see Dr. Rowady about insomnia and was told that he would try some experimental drugs with me but would not prescribe know sleep inducing medication. The first med he prescribed me gave me horrible side effects, including chronic sweats, epic nightmares, pounding heart, highly attenuated sense of smell, everything made me sick. It did nothing to help me sleep. I went back and explained my issue and was given a sample pack of something that is supposed to help people stay asleep, it did nothing to help go to sleep. However it made my completely unable to function the next day. He did, however, give me a number to a psychiatrist which seems the way to go. I beleive my symptoms are acute anxiety and maybe Dr. Rowady doesn't know what to do with that. It would have been nice to get some help while seeking the right direction.
1.0 Rating
June 22nd, 2010
MONEY HUNGRYI called their office yesterday to have a prescription phoned in for a mild skin condition that I have had for 15 years. I have been using the same topical prescription for it, which has always worked very well. Dr. Daniel Rowady insisted that I make an appointment or he would not call it in. I did not need a diagnosis. It was completely unnecessary and I had already made three visits to this physician's office in the past year for other issues.When I asked the nurse why he was reluctant to fill the prescription for a skin topical, she said I would have to make an appointment to ask him. It sounds like someone is trying to fill their pockets as fast as possible before Obama's healthcare kicks in!
5.0 Rating
November 1st, 2009
Very caring and kind.
5.0 Rating
February 1st, 2009
EXCELLENT DOCTOR!!!
5.0 Rating
March 22nd, 2017
4.0 Rating
December 19th, 2016
5.0 Rating
September 24th, 2015
Nearby Doctors

Dr. Daniel Rowady is similar to the following 3 Doctors near Pasadena, CA.