Rate Now
Share Your Experience
Have you seen Dr. Daniel Thomas?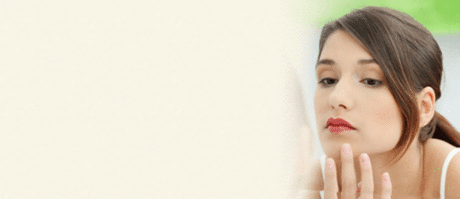 Acne
Get the important facts about acne, including the different types and what causes it.
60 Ratings with 20 Comments
5.0 Rating
February 10th, 2017
I had a breast augmentation
On the original date I was scheduled Dr. Thomas noticed something highly suspicious in my L breast by studying my recent mammogram. He encouraged me in seeking that out further and then coming back to him. It ended up that I had a lumpectomy in my L breast. I was very lucky that Dr. Thomas found that .
5.0 Rating
January 29th, 2017
Tummy tuck
5.0 Rating
June 13th, 2016
2.0 Rating
April 7th, 2016
Breast surgery
I had an my breasts lifted and was left with bad scares all over my my breasts and shortly after one side started falling and now I look worse then before and now I have to pay even more to have him fix it which I feel was his wrong doing. The front office lady should not even be working with the patients cause her customer service duties are very bad.
1.0 Rating
April 5th, 2016
Breast surgery
I had my breasts lifted and enhanced and they turned out worse then before my surgery and now I've been trying to get them fixed but it's gonna cost more money for him to fix his mistakes, and some of his staff is very unprofessional and she treats patients very rood, Kelly needs to be replaced, so she don't scare any more patients away.
1.0 Rating
February 24th, 2016
disappointed.
I am not happy with the breast lift and implants I received here. My breasts are still saggy and I am unable to go bra-less in a sundress as I specifically wanted to be able to do. He has suggested ways to fix them but I now have no confidence in him or anywhere for that matter. Its quite a process to set the time aside, pay for and recover from this surgery. Then to be unhappy with the result is depressing. I am so upset that I went to this facility. There are much more thorough doctors in Sacramento. The staff is great and Dr. Thomas is very nice but that does not change the outcome of my experience. I would definitely go elsewhere for at least a consult before going to him. I sure wish I would have.
5.0 Rating
February 17th, 2016
Dr. Thomas did surgery on my grandson's earlobes and did a fantastic job. He had stretched his earlobes with 2"plugs. After surgery they look totally normal. Thank you so much Dr. Thomas!
2.0 Rating
October 12th, 2015
1.0 Rating
October 10th, 2013
mistake!
Got a lift and enhancement. Biggest mistake of my life. I almost died from an infection. Breasts are now worth over 20,000.00 and they look like someone cut them up with a jagged knife. So dissapointing to say the least.
3.7 Rating
April 3rd, 2013
Good Dr. but the staff seem so greedy.
I like Dr. Thomas and I do think he has a way of making pt's feel comfortable. His staff however made me feel like they were selling me time share. I'm sure it costs a lot of money to maintain an office, but it felt over-greedy and mostly focused on money. Dr. Thomas could replace some staff members with some that could find a balance between compassion and finance, it would be perfect.
1.0 Rating
July 14th, 2012
Maybe okay for cosmetic surgery-NOT the guy if you are using insurance for non cosmetic procedures...
It is obvious that this guy's priority is CASH cosmetic surgery. I have had two hand surgeries that he not only botched, but is not available for follow up (those boob jobs are a priority). I have had five follow up appointments, always made weeks in advance-EVERY time, the office calls me a couple of hours prior to the appointment to tell me he is too busy and suggests another time that will not work with my own crazy schedule. Even if I change everything around and go in, he never spends more than about three minutes with me. I do hear him talking through the walls with the cosmetic surgery people and it is clear he does spend a lot of time with them. Why does this guy even do hand surgeries when it is so obvious he does not want to do it and is no good at it? I am calling another doctor who might actually spend enough time to let me know if my problem can ever be resolved or not. I am convinced I would have the use of my hand if I had not been sent to Dr. Thomas by the hospital emergency room. He never referred me to physical therapy, was never available for follow up, and made it absolutely clear that I was a very low priority. Rumor around town is that his plastic surgery business is slow so if he has a chance to see one of those customers, he is going to cancel the other appointments. All he cares about is CASH.
5.0 Rating
February 10th, 2012
Love my new look
Nearby Doctors

Dr. Daniel Thomas is similar to the following 3 Doctors near Chico, CA.