Rate Now
Share Your Experience
Have you seen Dr. Daniel Uba?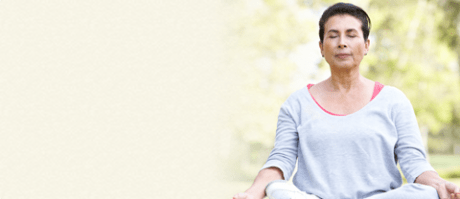 COPD
Get the facts about chronic obstructive pulmonary disease (COPD), including symptoms and complications.
50 Ratings with 25 Comments
4.0 Rating
January 21st, 2017
this is added to what i previous ly wrote. i had seen dr uba one time, and he was super nice. and knew what he was doing. all the ratings like seeing him etc is about that visit as i didnt stay long to rate this one, and i should have stayed as he was very nice the first time.
4.0 Rating
January 21st, 2017
i went to him at rapha, and the wait time was long, and i was in pain and got upset and left. then find out he was the only dr there and doing the best he could.they did do a xray on me, to see what was wrong. I have no dr coming from another state, and had heard good things about him. maybe i should have been more patient. i have just had others that just didnt seem to care, but i should have given him a chance.
1.0 Rating
December 31st, 2016
waited 3 hrs and still no dr seeing me.
I went in with chest pain and coughing, nothing was done till over 2 1/2 hrs then I got a chest xray. I never saw him. he never once checked on me, or let me know how long I had to stay there. I had to get the nurse and find out what was going on. I was in the back for over 2 1/2 hrs waiting and no one cared enough to check on me even with chest pain. no ekg was done. they just did not care at all. I would never go back here and advise people to stay away from here. after 3 hrs I left and he knew I was leaving and said nil. he is a poor dr as far as I'm concerned. showed no careing for me at all. you don't leave someone for 3 hrs and she is complaining about chest pain, etc. the staff sitting around chatting and no one checks on you. what a horrible place, and dr uba states he cares about his patient;s . then why 3 hrs and no ekg no nurse even checking on me. did a bp check and left. . oh yes did a chest xray and didn't get those results either and I was left in pain the entire time.
1.0 Rating
August 17th, 2016
1.0 Rating
June 7th, 2016
FIND SOMEWHERE ELSE TO GO
1.0 Rating
February 24th, 2016
This clinic should be shut down.
5.0 Rating
February 7th, 2016
Services received
2.0 Rating
December 1st, 2015
This office lacks a lot - professionalism, empathy, knowledge & courtesy. Dr Uba seems somewhat detached, & disconnected.
1.0 Rating
October 8th, 2015
The wait time is horrible, every time I have been for an appointment it's been no less than 3 hours. Results aren't given to me. No f/u calls. Feels as if you are a number not a patient. Always has excuses as to why you are waiting so long . I only put one star for overall rating because it wouldn't take my review unless I picked one.
1.0 Rating
September 23rd, 2015
This Doctor,and,Staff need further Training!Their Ruthless!
1.0 Rating
April 9th, 2015
I had to select an hour wait time because THREE HOURS was not an option! Yes, three hours it took before I saw the doctor. When I questioned him and the lengthy wait time, his response was that it is typical for a new patient appointment to be lengthy. I have never, ever had to wait three hours to see any doctor in my life!h
3.7 Rating
October 27th, 2014
Wait time is awful. I had an appointment and was there 3 hours, not good. I think they should have a doctor for walk-in's and a doctor for appointments. Front desk is a joke, they have no idea of what they are doing, they should go to a good running doctors office to see how it is run. They spend more time visiting with each other. I go there only because it is close and would only go there for script refills or colds. I do like Dr. Uba. Just watch for different test they want you to do as may not be required, just another way to get more money.