Rate Now
Share Your Experience
Have you seen Dr. Danka Michaels?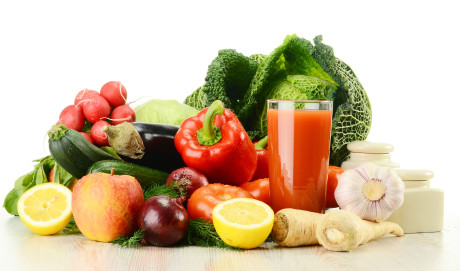 Type 2 Diabetes
Type 2 diabetes is a chronic disease in which your body is unable to maintain a normal blood sugar (glucose) level.
45 Ratings with 12 Comments
3.0 Rating
May 1st, 2017
Staff is ridiculous. Customer Service is not having someone sigh, be rude and on top of that unable to speak clearly without mumbling. Really Dr. Danak??? Is this your idea of customer service. No, we don't have a lot of choices when it comes to doctors in in Vegas but, it doesn't give your staff the right to be rude and obnoxious. They are representing you very poorly.
1.0 Rating
February 16th, 2016
Good For Annuals Only
I was a patient of Dr. Michaels for approximately 10 years, to have my annual physical exam only. I became ill early in 2015 and experienced a different situation with staff and Dr. Michaels. Repeatedly phone calls would not be returned or extended as promised, mistaken lab orders sent to the wrong facility, Dr.'s time (after waiting almost an hour from my appt time), spent with me, maybe 5 minutes. Upon arriving, never looked at me, never touched me, no examination, just an exorbitantly expensive prescription amongst several other prescriptions and of course each time I had to return, another fee to be paid. I was so perplexed by my experience, it became increasingly more and more frustrating. I thought she was awesome but then again I never really utilized the services outside of an annual physical. It was indeed a rude awakening.
1.0 Rating
December 29th, 2015
Does not call in prescriptions or returm calls
I had an appointment with the doctor last Tuesday for an annual check up and to renew my prescriptions. Not only have my prescriptions not been sent to the pharmacy, but now the office staff is lying to me and telling me that they have called me when they have not. It's not like I am asking for Oxycodone; it's Tramadol for pain due to screws after a surgery 3 years ago and it's about 35 degrees here. So after calling for three days, (two separate days last week after my appointment and today)I have determined that this doctor doesn't care about her patients comfort or well being. Time to find a new doctor.
1.0 Rating
October 23rd, 2015
Terrible doctor
3.0 Rating
September 28th, 2015
5.0 Rating
November 18th, 2014
About Dr. Danka Michaels
Great and caring doctor listens to what you say and discus's what and why she is doing really makes me at ease overall great doctor
1.0 Rating
June 19th, 2013
The worst
She was more interested in giving me medication & tests for things that I didn't come there for. Did nothing for what I was there for. Kept insisting that I take the medication. Disputed my symptoms. The worst doctor I've ever been to. I went to a different doctor the next day, nothing she prescribed was correct, my symptoms that she disputed were real & serious. She was a complete waste of time & money & could've caused me even more harm by misdiagnosis.
5.0 Rating
February 1st, 2012
I find Dr Michaels very informed concerning my issues. She listens and gives down to earth advice. She does not hold a holier than thou attitude that so many doctors seem to project. She answers my questions and guides me to good health
5.0 Rating
January 22nd, 2011
LuAnn Britton
My husband and I have been patients of Dr. Michael's for 12 years. She is like a best friend.She has always taken her time and has listened even when she was very busy.I have highly recommended her to several people who are now also patients of hers.She tells it like it is. So if you can't take the truth don't go here.
5.0 Rating
January 27th, 2010
BEST DOCTOR IN LAS VEGAS
I HAD ONE DOCTOR IN CALIFORNIA FROM THE TIME I WAS 21 YEARS OLD UNTIL I LEFT THERE AT 41. I HAD SEVERAL DOCTORS MY FIRST YEAR OR TWO HERE, AND HAD THE WORST LUCK, I WOUND UP GOING BACK TO MY DOCTOR IN CALIFORNIA, AND PAYING OUT OF NETWORK FEES. BUT THEN I FOUND DR. MICHAELS AND SHE HAS BEEN THE BEST, IN CARE, MANNER, DIAGNOSIS, ETC. I HAVE EVEN REFERRED HER SEVERAL PATIENTS WHO ARE EQUALLY HAPPY WITH HER.
1.0 Rating
November 13th, 2009
I will not be returning to Dr. Michaels' office. I called and left several messages at the nurse's desk begging someone to call me back. No one ever did, even though it was an urgent matter. After several attempts, I was finally able to speak with her. I have never even met her, only saw the nurse for my first visit. A warm "hello" or "welcome" or "sorry" would've been greatly appreciated. Instead... immediately and throughout the whole conversation, her tone was defensive and condescending. In fact, I have never been treated more "unprofessionally" by a "professional". She refused to believe that her office had done anything wrong and was very argumentative at any such suggestion. I kept my tone extremely calm throughout the call and informed her that I am a very easy to get along with patient. She laughed at me. She told me I need to go elsewhere...gladly. I get better customer service at the dollar store.
5.0 Rating
March 23rd, 2008
Dr Michaels
Nearby Doctors

Dr. Danka Michaels is similar to the following 3 Doctors near Las Vegas, NV.