Rate Now
Share Your Experience
Have you seen Dr. Daphne Favroth?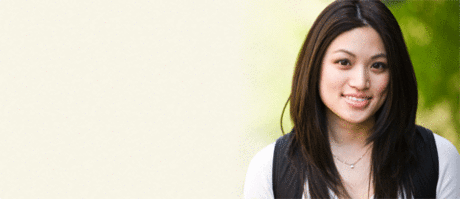 Birth Control
Get the facts about birth control so you can decide which type is right for you.
53 Ratings with 24 Comments
5.0 Rating
February 6th, 2017
A doctor that takes the time to listen
I chose this doctor as my primary care physician because of her experience and the fact that she is board certified which indicates a level of competence above most physicians. She takes the time to listen to her patients and discuss their cases. To me, this is a very important aspect of healthcare to help insure I receive a high level of care in the long run. I am very satisfied with the care I receive from Dr. Favroth.
5.0 Rating
August 12th, 2016
she is very friendly and helps all she can. she will also give you referrals to specialist without a hassle.
5.0 Rating
March 30th, 2016
Sabu and James Matthew
The two people who gave reviews for Dr. Favroth and the office are low down the scum of the earth.The wait maybe long but at the end of the day the Dr is very caring and knowledgeable. She takes the time with each patient and hears all of there concerns. Its not her fault if you ignore the information that is given to you also, remember she is the one that has the degrees not you. It takes a coward to write a bad review and hide behind a computer to give bad marks.
1.0 Rating
February 25th, 2016
Find a different doctor!!!!
1.0 Rating
February 25th, 2016
Stay away!!
5.0 Rating
December 13th, 2015
Love Dr Favroth
5.0 Rating
October 8th, 2015
Very Awesome & Knowledgeable
5.0 Rating
January 21st, 2015
Love This Doctor and Staff!
I am a new patient to Dr. Favroth and I am so happy to have found her! The whole staff has made me feel welcome...the Doctor took time with me..listen to my concerns..took notes..I look forward to having a great relationship with her..it is nice to feel like your doctor has your best interest in you. She was dead on with my illness at the time and is trying to find me another doctor to take care of my ankle problem. If you are looking for a Doctor look no further!
5.0 Rating
January 15th, 2014
great doctor
Very good doctor; courteous staff, very knowledgeable about children's issues, add, adhdd, poor impuse control and defiant behavior disorders. I would highly recommend Dr. Daphne for your child and/or yourself. have been using Dr. Daphne for 4 years for my granddaughter. I can't say enough good things about this doctor.
1.0 Rating
July 12th, 2013
Rediculous
I have taken my children to her a few times. First time we were there for more than 3 hours. Second time we were just there for my oldest to have his dosage upped on a medication. Wasn't there long. I thought she was a very nice person. This last time we went I probably had flames coming out of my ears before we walked out the doors. I got to my truck and just was in tears. Now let's do a take back of why. I have had issues with my 5 year old since he could talk telling me how much his legs hurt, waking up in the middle of the night, ect. We told one of these new med students which by the way pisses me off that I see a different one every time we went in there, She had NO clue what so ever how to speak to a child. Then by her series of questions to my 5 yer old, I became extremely NERVOUS. She darted out of the room like something was horribly wrong (the med student). Obviously to go get Dr. Favroth, because a moment later I could hear the med student and Dr. Favroth on the other side of the door talking. Saying, "very high possibility of bone cancer." Then they proceeded to come in and treat it like a normal office visit and never said a word. When they went to walk out the door, I confronted them. All Dr. Favroth could say is, "well I have only had a couple of positive results with those symptoms before." And she STILL TRIED WALKING OUT THE DOOR. I was infuriated. Wasn't going to do a test or anything. End result I got the referral for the test and I will never take my children there again or refer anyone!
1.0 Rating
January 17th, 2013
2.3 Rating
September 26th, 2012