Rate Now
Share Your Experience
Have you seen Dr. Darby Webb?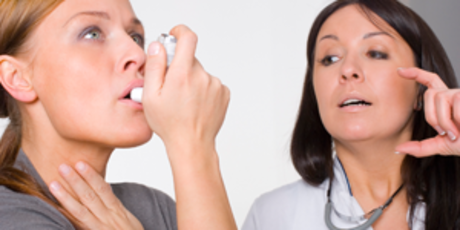 Asthma
More than 22 million Americans of all ages have asthma. Prepare to talk to your doctor about symptoms, diagnosis and treatment options.
40 Ratings with 16 Comments
5.0 Rating
April 17th, 2017
5.0 Rating
December 16th, 2016
This is an amazing Dr and an amazing soul
I first went to see Dr Darby Webb in 2008 for some serious pain I was having with my right knee from an old injury. Dr Webb was very thorough in investigating all that had happened and figuring the best treatment course. My right knee is now mostly pain free. This is a surgeon who truly listens to you and makes sure that you understand everything that will be happening as well as all other options. Dr Webb has that special something that most physicians do not, the ability to make you feel like a partner in the treatment process not just an insurance claim she needs to rush thru. ....she treats you like you are the most important part of her business . She is very thorough in explaining exactly what is wrong and what she will be doing about it in a way that is thorough yet easy to understand with out being condescending. I really don't think you could do any better if you are in need of an orthopedic physician or surgeon. It's so rare to find such a highly skilled physician or surgeon who is also so easy to understand and a joy to be around. She really has it all. I am in no way related to or being asked to say this about Dr Webb. I am simply giving my opinion of her from my experience.
3.0 Rating
April 7th, 2016
3.0 Rating
March 28th, 2016
arrogant
being fair ,the initial visit was short and to the point, then staff took over.The second visit was a waste of time 3 hours out of our day as the dr. had us drive an hour away and then we sat in the lobby waiting room 50 minutes waiting and never did tell or talk to us so we finally had to go back too work..were busy too..we don't get paid to wait, they do
5.0 Rating
March 10th, 2016
5.0 Rating
June 6th, 2015
Acurste diagnosis and excellent surgical treatment
1.0 Rating
February 10th, 2015
Run to another Dr.
Dr. Webb performed shoulder surgery for torn bicep. Dr. took me out of shoulder sling at 16 days post op, surgery failed 2 days later. My call to Dr. within minutes of failure was responded by saying " that's normal" I was in more pain than original injury and Dr. would not see me until next scheduled appointment 30 days later! I still have a lot of pain & no resolution.
1.0 Rating
May 7th, 2014
A long wait for a very small visit.
1.0 Rating
December 26th, 2013
Indifferent to your pain
I went to her for 2 years with steroid injections every 3-4 mos to ease pain and delay knee surgery. also got the 5 haul ronin trtmt shots which didn't help at all. . When Dr. gave injections she was rough, and injected fluid rapidly...resulting in excruciating pain. When her nurse gave injections she was gentle and pain was minimal. Dr exams were painful as she roughly palpitated, wriggled kneecaps and put pressure on joints. I felt like she enjoyed causing me pain. total knee replacement recommended but no way did I want a dr who is uncaring about the pain she deliberately inflicts. I switched to another orthopedic practice 3 years ago and new Dr. Recommending same replacement but I having been getting same steroid injections without the previous unbearable pain and am still staving off surgery until absolutely necessary. Reception staff is rude.
1.0 Rating
March 21st, 2013
Dont waist your time!
1.0 Rating
July 17th, 2012
Not pleased!
Everyone in the office was very unprofessional! The front desk assistant was rude on the phone and when i arrived. I waited way to long to be seen and when i was taken back to see Dr. Webb she seemed uninterested in what i had to say. I am very young and should not be having this much pain and she treated me like i was some kid that didnt know anything. It was a Friday and my X-ray tech told me she wanted to go home and did horrible x-ray's! Dont waste your time and deductable.
5.0 Rating
April 25th, 2012
Great knee replacement!