Rate Now
Share Your Experience
Have you seen Dr. Darin Allred?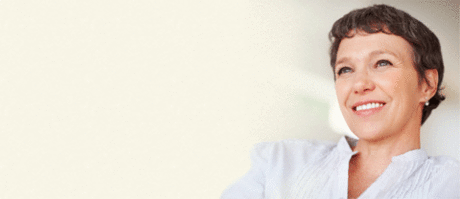 Fibromyalgia
Get the facts about fibromyalgia, including the symptoms and conditions that may be related to it.
Quality Rating
Highly Satisfied
31 Ratings with 16 Comments
5.0 Rating
August 10th, 2017
hip surgery
highly satisfied,with the surgery,very good follow up and really good explanation before the operation.my wife is the one that got the operation,but if i ever need a hip operation i will be sure to get dr. allred. thanks for being a great doctor. thank you very much for have such a great team of personal.
5.0 Rating
June 5th, 2017
I have not had better orthopedic care.
I cannot express my appreciation enough for the care I am receiving from Dr. Allred and his staff.As a patient I presented him with a "worst case scenario" due to the injury and surgical history of my right knee. It is difficult for me to trust specialists due to the poor treatment I have received in the past. I have found that Dr. Allred is very "laid back", serious, concerned for the welfare of his patients and focused on the best outcome of the surgery. Dr. Allred and his assistant, Tanner, have answered every question that I have had and provided additional information and education about issues I had not considered. I feel well informed and cared for. I have a very positive outlook for recovery. Since being in Dr. Allred's care I feel like the surgery and recovery are now "best case scenario"!
5.0 Rating
April 29th, 2017
Quiet, thoughtful, skilled orthopedic surgeon
Dr. Allred performed a total hip replacement on me, what he does not know is that I have access to his quality, morbidlty, and mortality measures - all top box scores and my result from the THR reflect his excellence as an orthopedic surgeon. Dr. Allred is not overly chatty, but he is reflective and methodical in his approach to patient care. I could not recommend a better surgeon for a THR than Dr. Allred. As a nurse, I have worked with many surgeons and Dr. Allred is truly the best in town.
5.0 Rating
August 21st, 2016
5.0 Rating
June 14th, 2016
Dr. Allred did a total hip replacement in Oct., 20014 on my husband and a total knee replacement on me in May, 2016. In both cases the pain was minimal and the recovery was rapid. Three weeks on the hip and 6 weeks on the knee. We give him a top rating, especially when we talk to our friends who have had the same procedures done by other physicians. He's the best!!
5.0 Rating
June 1st, 2016
I was really nervous about elective surgery. Dr. Allred was a great bedside manner. I ask a million questions and he explained things clearly and concisely. He never ran out of time nor patience. It took me about 5 months to schedule the surgery. Things went smoothly. Went home, had home care and the nurse, physical therapist and occupational therapist said that my incision site was one of the best they had seen. I was up and walking without a walker or cane in 2 weeks. Just came from my 3 month exam and X-ray. Everything looks great. I highly recommend Dr. Allred. He is my hero. No more pain.
5.0 Rating
May 24th, 2016
5.0 Rating
May 4th, 2016
Caring Doctor~!
I recently broke my arm and needed emergency surgery. I was very lucky to have Dr. Allred as my surgeon! He was great the first time I met him and made me feel as ease about the surgery. The follow up visits were a breeze and I felt comfortable talking to Dr. Allred. He took the time to explain my injury and was concerned about my welfare. I truly felt he cared about me as he took the time to listen, explain and address my concerns. I highly recommend Dr. Allred!!
5.0 Rating
March 29th, 2016
5.0 Rating
March 17th, 2016
Dr. Allred was very caring from the very first visit. He puts you at ease and listens to your concern. My total hip replacement was a success. His staff and Dr. Allred gave super care and was there for me as a patient. He followed up with several visits, making sure my recovery was complete. He has ten stars!!
5.0 Rating
March 16th, 2016
Outstanding
In recent years I have had a number of orthopedic issues, 3 of which requiring surgery...a fractured tibia, a shoulder problem and a total knee replacement. Dr Allred performed all 3 procedures, with totally successful outcomes. His practice is well managed, his diagnostics deliberative and accurate, his treatment sensitive. I highly recommend Dr Allred as an orthopedic surgeon.