Rate Now
Share Your Experience
Have you seen Dr. Darius Kohan?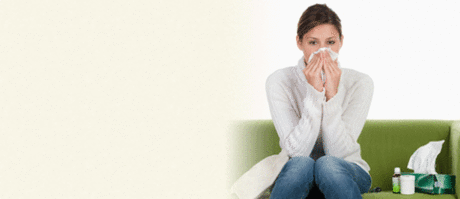 Home Allergies
Get the facts about indoor allergies, including symptoms, common allergens, and doctors who treat the condition.
Quality Rating
Highly Satisfied
39 Ratings with 12 Comments
1.0 Rating
September 30th, 2016
Lacks Compassion & Human Decency
Worst doctor I've ever seen. Lacks compassion and human decency. That would be tolerable if he was amazing in some other way - like a medical genius, but he is NOT. If you want good bedside manner, DO NOT see him. There are a million other doctors who are better and actually have empathy. Doctors are in a service field. When did they forget this? Do yourself a favor and stay far away from this man.
2.0 Rating
June 7th, 2015
5.0 Rating
January 16th, 2015
5.0 Rating
July 15th, 2013
Excellent doctor
I was in very bad shape when I came to Dr. Kohan. He was very nice, gave me gentimicin injections for 6 weeks and what an improvement. I still have my moments due to Meneares Disease. However, the injections made a big improvement. He was gentle, very professional and even stood there consoling me while I was in pain. Most doctors don't do that. I recommend Mr. Kohan a million times. Wonderful doctor. This happened in 2004 and I still appreciate his kindness and help.
2.3 Rating
June 25th, 2013
Be Prepared to Wait!!!!
I went to his office on Willoughby Street in Brooklyn. The staff was less than receptive and the first time I went I had to wait 2 1/2 hours. For my follow up visit, they didn't even know I had an appointment but told me to wait a "few" minutes - that turned out to be just under 2 hours!!! I'm told he's the best at what he does, so if you want to see him, DO NOT GO TO HIS BROOKLYN OFFICE!!!
5.0 Rating
February 27th, 2013
Mr
5.0 Rating
July 7th, 2012
Dr. Kohan is an excellent Dr. He is caring and compassionate..And his work is done with expertise. he fixed my ear and now I can hear 100 times better. he is #1
5.0 Rating
February 26th, 2012
Best Ear Surgeon in NY
My daughter has been a patient of Dr. Kohan's for the past 11 years. In the beginning Dr. Kohan is a little reserved but always 100% professional and after all these years, he is like family. Dr. Kohan operated on my daughter twice and I trust and value his skills, advice and referrals completely. His staff are always very professional and courteous and the majority of them have been with him for many years. Thank you Dr. Kohan.
5.0 Rating
February 3rd, 2012
Very professional and caring
Dr. Kohan provided relatively quick and very professional services for me. After my first appointment it only took the following week for him to perform an ear surgery. During the surgery he repaired my punctured ear drum, dealt with a cyst, and manipulated a partially damaged bone in order to enhance my earing. Three months later I have normal hearing in my left ear and am taking dive classes starting next week. I highly recommend Dr. Kohan due to his professionalism, and courteousness.
5.0 Rating
May 1st, 2011
Best doctor!
I had little hearing in one ear for more than 20 years, and had little hope it could be improved. After Dr Kohan's surgery, my hearing was totally restored! The doctor was very knowledgeable, and took great care to explain to me what my options were, and how the operation would work. Immediately after the operation, he took extra time to discuss my progress with my husband. During the few weeks my ear was recovering, Dr Kohan was very patient with all my questions, and re-assuring about my prospects. He was very supportive until I felt my hearing was completely restored. He's the best doctor ever!
5.0 Rating
April 12th, 2010
Professional
5.0 Rating
March 22nd, 2010
Comfort zone
My experience with Dr. Kohan has been a pleasure. Dr. Kohan has relieved my symptoms of Meniere's Disease and has given my quality of life. Before going to Dr. Kohan I was besides myself and actually could not get out of bed for 2 months. The kindness of the office staff and overall atmosphere of this office is a pleasure. Before seeing Dr. Kohan I was not able to diagnose the issues I was having and basically got the run around. Thanks you Dr.Kohan for proper diagnosis and help.