Rate Now
Share Your Experience
Have you seen Dr. Darius Soleimany?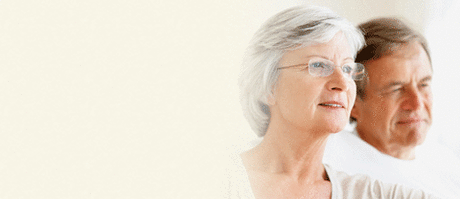 Alzheimer's Disease
Get the facts about Alzheimer's Disease, including the symptoms and stages.
16 Ratings with 10 Comments
1.0 Rating
November 5th, 2016
Mrs Won't Be Back
After many years in nursing from hospital duty to a private practice with an OB/GYN...I have to say I have seen cleaner truck stops than this office. Filthy doesn't cover it. At that time the, what should be, Medical Assistant, couldn't spell and was such a moron she couldn't do a blood pressure. I had pain in my legs and dr S (he does not deserve a capitol letter on the title Doctor) decided to hook me up with what looked like an ekg on my legs. He didn't look at the settings on the machine and when he just flipped the on switch and I screamed.. The electricity was set on high and connections on my legs left burns in my skin. I have to agree with all the other reviews about the rude staff. When the office manager (she wishes) told me I had to get the HMO authorization for a procedure they wanted to do for my husband, I really had to set her straight. I told her I wasn't about to do her job and if it was more than she could handle, I would take her position as mgr and fire her. She didn't seem to like me very much after that..? dr S, is incompetent at the very best. I am grateful that we found Dr Al-Hariri. He took good care of my husband...If you have to see Soleimany, consider seeing a Veterinarian first.. I guarantee it will be cleaner, staff nicer with intelligence , and a Dr with medical knowledge...I'm just saying.!
1.0 Rating
June 6th, 2016
1.0 Rating
January 7th, 2014
avoid
By far the rudest staff ( beware bullying 'office manager') I have ever encountered. While sitting and waiting (yes, you WILL wait...) overheard 'snarky', 'gossipy' chatter, suspect about other patients - and hard to avoid with reception 'window' wide open. Most unwelcoming and tempted to leave. Understaffed and unorganized. At first Dr seemed 'involved' but his initial diagnosis and subsequent (and painful) testing did not verify. Ultimately he was dismissive, cold and curt. I suspect they only care about billing - aggressively so...and not the patient. Questionable practice. Avoid if you have the option.
2.3 Rating
June 17th, 2012
Poor staff
1.0 Rating
January 2nd, 2012
I don't usually complain, but I would not recommend this doctor or staff for your care. My phone calls were never returned-I always had to call them a couple of times to get an answer and the ladies at the front desk were always brief and short with me; I never felt fully informed or like they cared about my well-being. I didn't feel listened to by the doctor and my case is still unsolved and I've never gotten a follow up phone call or anything of the like. Overall, horrible rating from my experience anyways!
2.3 Rating
November 16th, 2010
Dr Soleimany, in my opinion was a very kind doctor. However, he was in a hurried state during my visit and he didn't speak to me very much to explain more during testing. He was in and out within 7 minutes tops. Due to my disability just starting, I was not prepared for the cost that I would be responsible for after insurance payment. I paid the co-payment and was not informed of additional costs. The office staff was not helpful at all with my situation. They just wanted payment and to threaten with collections. Good news does travel fast but bad news in a small town travels faster. I will be sure to research the next time that I seek help from professional services.
2.3 Rating
September 20th, 2010
Don't bother
1.0 Rating
October 30th, 2009
My dad, who was in his 80's at the time, warned me that his visit with my mom led him to believe Dr. Soleimany was a pervert. MY PCP referred me to him so I went with this in mind. Sure enough, the doctor first sat down and stared at my chest until I had to say, "EXCUSE me" to get his attention. He checked my heart with a stethoscope and managed to sweep his finger far into my undergarment. I was stunned but my dad is right...he's disgusting.
1.0 Rating
May 19th, 2009
5.0 Rating
August 13th, 2016
Nearby Doctors

Dr. Darius Soleimany is similar to the following 3 Doctors near San Luis Obispo, CA.