Rate Now
Share Your Experience
Have you seen Dr. Timothy Thomas?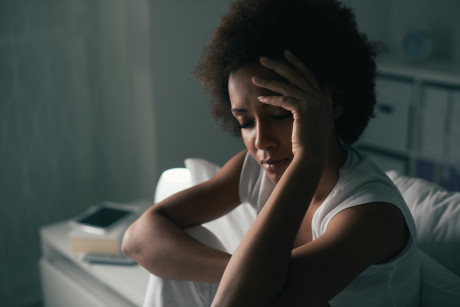 Bipolar Disorder
Get the facts about bipolar disorder, including the different types and symptoms of each.
40 Ratings with 15 Comments
1.0 Rating
October 10th, 2016
Do NOT GO TO SEE HIM
3.0 Rating
September 12th, 2016
1.0 Rating
September 2nd, 2016
Emg and never tests
5.0 Rating
April 14th, 2016
My Dr. Thomas Experience
I have been seeing Dr. Thomas and his NP for several years, I had seen another Neurologist but he moved away so I was referred by my primary care physician. I have Char-Cot -Marie tooth which is a type of neuropathy he has been most helpful in taking care of this I also have an essential tremor on my left side I can say they both have been of value in treating and not forcing medications on me. Harriet Starkey felt I had Narcolepsy and after a few years I did go as suggested and was tested I did have it and medication surely makes a difference. Most importantly I feel they together save my life in 2015 I had a horseback riding accident in late 2014 after seeing them I had a MRI then was immediately referred to a surgeon I had brain surgery 2 days later. My feeling is that once a doctor knows you and has observed you over the years they can see things that have changed. Personality Dr. T is like most specialist but get in a crunch and he has an entirely different caring manner. What I did not understand I researched on my own not to take up office time. Thumbs up to Dr. Thomas and his staff
1.0 Rating
July 15th, 2015
Felt belittled but not by doctor!
My husband was referred by his primary physician to see Dr Thomas. He has been treated at this office before a few years ago. After 2 months of having this this appt & paperwork ready we were rudely informed by the less than friendly receptionist our insurance was not accepted. Her explanation was sarcastic & offered no apology. Walked out feeling belittled. Need to drop the attitude lady & try smiling. Your no better than me.
1.0 Rating
September 26th, 2014
5.0 Rating
June 9th, 2014
Patient
I have seen Dr. Thomas for several years after seeing two other neurologist without a diagnosis & long wait times and many test. I will have to say that both he and his NP have been very helpful in treatment and that I have never experienced a problem with the staff in anyway. Bedside manner is that of most in this field short and to the point but knowledgeable in his field . He spends the time that the insurance companies allow for the billing amount . Has always answered all of my questions I try to write down most before I go in to make things faster and I make all appointments six months in advance. I have many problems with medications and he has been most willing to change my medication and work with me over all I would say he is one of the better I have seen over the years.
5.0 Rating
March 12th, 2014
I find Dr. Thomas and Harriet Starkey NP to be very caring and have my health and well being a very high priority. I feel well cared for here.
2.3 Rating
February 15th, 2013
5.0 Rating
July 26th, 2012
Very Good Doctor!!
I have been Dr. Thomas' patient since 2010 when I developed strange symptoms, & after a round of testing, he determined that I was positive for Myasthenia Gravis. I am impressed with Dr. Thomas & I trust him. I also love his NP, Harriett Starkey - she is so knowledgeable & so caring. She's a real asset to that practice.The only complaint I have about the office is the unfriendly person who sits at the front window.
1.0 Rating
May 8th, 2012
Find another doc
5.0 Rating
July 31st, 2011
Excellent