Rate Now
Share Your Experience
Have you seen Dr. Darren Farber?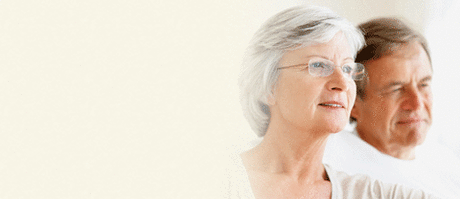 Alzheimer's Disease
Get the facts about Alzheimer's Disease, including the symptoms and stages.
27 Ratings with 12 Comments
1.0 Rating
January 19th, 2015
1.0 Rating
May 12th, 2014
or tech
took my child there to be checked out. they messed up on my appointment time so i drove 1.5 hours to get there and as soon as i pull in the parking garage i get a call from the office saying that dr. farber forgot he had a meeting and i needed to come back in 1 hour. we came back in 1 hour and saw the docto. His bedside manner was bad and he was not much help. very disapointed in this appointment .
1.0 Rating
April 17th, 2014
Dr. Farber seems unqualified in the role of a pediatric neurologist unless the diagnosis is apparent and probably made by another provider. He seems uncomfortable interacting with patients and families and spends more time staring at computer screen than anything else. Refers patients to other specialties who are then confused as to what they are supposed to do so there is also a lack of communication between Dr. Farber and the providers he refers patients to.
5.0 Rating
January 24th, 2014
WONDERFUL Doctor!!
Dr. Farber was phenomenal!! :) His office staff were fast and friendly. We were taken back before we even had time to complete the paperwork. Dr. Farber took his time with us and answered our 15 million questions with great detail. He was VERY knowledgeable and if he could not give us a definite answer on a question he would explain the reasoning as to why he couldn't give us a cut and dry answer. Our son was diagnosed with polymicrogyria which is scary to hear as a parent, but Dr. Farber helped us to understand the condition and made us feel more comfortable with the situation as a whole. I would HIGHLY recommend Dr. Farber to anyone who has a child in need of a GREAT neurologist!!
1.0 Rating
November 26th, 2013
Not a good experience
Dr. Farber was very unprepared for our child's visit. He was provided tests results which should have been reviewed prior to the visit. In addition, he projected into the future every worst possible scenario relating to our child's condition, when other physicians in his field were being very positive. We were totally caught off guard by his negativity, lack of compassion and cold demeanor. On the positive side, the office administration was very professional and there are many other wonderful doctors in his practice, I just would not recommend this particular doctor.
1.0 Rating
June 5th, 2013
Nurse
I accompanied a patient to see this this MD. The previous comments are right on the money. Not caring, having to wait, spends minimal time with the patient, very rude, doesn't answer questions.n If he knows his specialty is sure is impossible to tell from the vague to no answers to questions we got. The wait was about 30 minutes not bad but they churn them in and out so fast this is probably why. The staff in the back( vitals etc.) were very nice and considerate as was the check out lady. So we got no information just a see you in 6 months.
1.0 Rating
June 5th, 2012
Horrible doctor
I waited 3 months and drove 4 1/2 hours for my son's appointment and we still do not know what is wrong with him. Would not recommend Dr Farber at all
2.3 Rating
February 21st, 2012
Most uncaring arrogant office in Louisville
It is immoral and unethical how utterly uncaring and arrogant their entire office staff is, with the only exception being the ones taking vitals. They are VERY rude and arrogant, and could CARE LESS if it takes WEEKS to even BOTHER calling to get your child scheduled for what the doctor ordered. None of them have ANY BUSINESS being in the healthcare industry when they are more concerned with being rude and uncaring than taking care of patients!!
1.0 Rating
July 19th, 2010
Of Little Use, Like Previous Reviewers Stated
It appears that Dr. Farber does not know much of anything. I thought it was just the extremely complex nature of my son's medical condition, but he seriously doesn't know what he is doing. We wait 6 months for a 15 minute visit in which he writes something down in a pad, does a basic physical exam and that's basically it, "see me in another six months", all which takes a matter of 10 minutes tops.
1.0 Rating
July 22nd, 2009
Pediatric assessment
It took 3 months to get an appointment with this Dr & it took more than 2 hrs ont he day of appointment to see this dr. I am really disappointed with his approach & problem diagnosis skills, basically he know nothing abt the pediatric neurology. I would strongly recomment considering a different dr, DO NOT GO to this guy. He is of no use.
1.0 Rating
May 31st, 2009
Caregiver
Nearby Doctors

Dr. Darren Farber is similar to the following 3 Doctors near Louisville, KY.