Rate Now
Share Your Experience
Have you seen Dr. Darren Schuhmacher?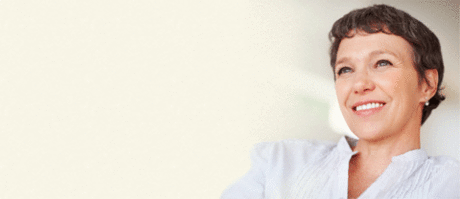 Fibromyalgia
Get the facts about fibromyalgia, including the symptoms and conditions that may be related to it.
Quality Rating
Highly Satisfied
31 Ratings with 15 Comments
5.0 Rating
June 27th, 2017
Empathetic and Knowledgeable
5.0 Rating
June 20th, 2017
Consitantly pleased with treatment
I have been a patient of Dr. Schumacher two times and have been very pleased with the outcome of the treatments each time. My back pain is totally gone and I am able to continue with all my activities with no problems what so ever! I was treated by Dr. Schumacher and his entire staff with utmost courtesy and respect! I have had always Dr. Schumacher was extremely patient and superb listener during the interview. I would recomend him to any patient suffering from chronic or acute pain.
5.0 Rating
September 13th, 2016
Patient
5.0 Rating
September 11th, 2015
Love Dr. Schuhmacher
Dr. Schuhmacher is wonderful. He actually takes the time to listen to your story and determines what he can do to try to help you. While he's great, his office staff is not. I think it may be because they are so busy, but they don't return phone calls and they don't send referrals timely. Sorry, but no excuse for that. Also, I don't love that they aren't clear about your appointment time. They tell you one time, but come to find out they just tell you a time 30 minutes earlier than your actual appointment. The result - you end up waiting forever to make up for patients who can't manage their time and come on time.
5.0 Rating
May 15th, 2015
5.0 Rating
December 4th, 2013
1st visit, caring, educated manner, FRIENDLY STAFF!!!!
Heard good things about He & his staff(very kind, made me feel comfortable), need another MRI, waiting for follow-up call to schedule. Dr. S. was very kind, seemed to ignore MN's b.s. where all of my issues w/my left side were just ignored despite a slipping disc showing. I'm trusting this man to take care of figuring all this out, as I have become nearly bed-ridden. Quite despondent & hoping he can help. Doesn't dole out drugs without answers, trust me, that's responsible. Help, DR. Schumacher...wits end here. Seemed to have good ideas as to all my pain, making sure he knows how to proceed. Been there once & I'd urge a recommendation.
5.0 Rating
September 27th, 2013
pain gone!
Was a wonderful experience! Came in barely able to walk left walking fine and with in 24 hours was 100% pain free. Wish all Dr's was so good at what they do.
5.0 Rating
September 23rd, 2013
5.0 Rating
July 24th, 2013
Excellent Care
I was having tremendous pain in my hip and leg. I called the office and spoke with Kay the Practice Administrator on Wednesday and she got me in the next day to see Dr. Schuhmacher. Dr Schuhmacher was very compasionate and caring. He treated me with medication, but stated that if I didn't get any relief with that, then the next step would be an injection. I felt like he was very conservative with me. He was very thorough, and took the time to explain so I understood exactly what was going on. The staff was excellent! Since I have been in they have called to see how the medication was working for me. I would recommend them to anyone!
5.0 Rating
May 26th, 2013
5.0 Rating
March 8th, 2012
5.0 Rating
October 11th, 2011
Shirley Collins
I have been a patient of dr Schuhmacher since last summer. I was referred to him by my Nuerosurgeon, Dr Moody. My daughter is also his patient. I have arthritis and she has Reumatoid Arthritis. I saw him first, was in a lot of pain, off work. He has taken excellent care of me. When my daughter was diagnosed, she began seeing him for her pain. We love him. He is always very kind and caring and an excellent Dr. I have the utmost confidence in him. We are continuing to work full time as he continues to manage our pain.If you are in pain, he is the one you want to see.