Rate Now
Share Your Experience
Have you seen Dr. Darryl Dirisio?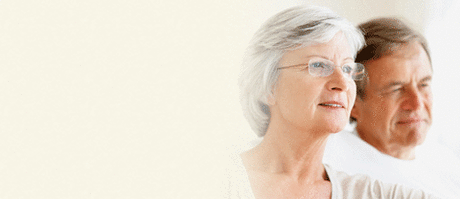 Alzheimer's Disease
Get the facts about Alzheimer's Disease, including the symptoms and stages.
40 Ratings with 14 Comments
1.0 Rating
September 7th, 2017
Wow..
Ok first off, I had an appt at 11am. Didn't get into the room until 1pm. Dr. Dirisio' s NP came in and took all of my info and we talked about my injury to my back. This appt was for a second opinion which my first Dr said I needed back fusion surgery. Dr. Dirisio didn't even check me out. He sat there telling me that he won't do surgery and I needed to exercise which was insulting! Try living with everyday back pain that limits me to do a lot of activities! He then began telling me that my PCP, my neurologist and my first Neuro surgeon didnt know what they were talking about. A little conceited much? Will go back to my first surgeon and stick with him. I wouldn't recommend Dr. Dirisio to my enemy!
1.0 Rating
February 6th, 2017
1.0 Rating
June 13th, 2015
5.0 Rating
April 14th, 2015
1.0 Rating
February 11th, 2015
Dont see him, its a waste of time and money! Least helpful doctor ever
1.0 Rating
February 6th, 2015
5.0 Rating
December 16th, 2014
patient, presurgical
First let me say I've read various reviews, but have also personally interviewed many of Dr.D's patients over 8 years working for a research firm that followed up with Albany Med's patients post surgery. I can say the majority loved him. The ex Dean of Alb Medical College refered me to him for monitoring and eventual surgery to three cervical verterbre. While Alb Meds Nuerosciences Institute is very busy and occasionally the wait is 15-25 minutes it's becausetjey are very tjorough and deal with some very complicated patient issues. Dr.Dirisio and all the staff have been very attentive and thorough with me. The Dr himself is a very kind person. I am likely having very complex and dangerous surgery in the near future and am confident things will go well.
5.0 Rating
August 28th, 2014
lower lumbar fushion
I had a car accident and was put on a lot of meds dr drizio saved my life 11 years later my fushion is still in tact now I live in another area and have to get a second neck fushion I wish I could get his advice again I can only hope this doctor does right by me like he did
1.0 Rating
February 26th, 2014
The Worst
I have never, EVER had a visit with a doctor who was so inappropriate. I heard him complaining about his schedule to someone while i was in the exam room. Came in and was very matter of fact, seemed to really care less. I went to see him as a second opinion. He did little else but trash talk the doctor who diagnosed me. In the end he said he would so the same surgery, but do it better. He did nothing but make me feel upset. Office was hectic and not very clean. Maybe he was just having a bad day, but I went to back to my first doctor. I thought he was unprofessional.
1.0 Rating
August 20th, 2013
Don't waste your time
Office sucked. Waited forever in waiting room. Then he was only in to see me for about 3 minutes. His PA came in a took all my info before he came in. Dr. Dirisio was very rude. Basically told me he didn't feel like doing back surgery on me because some people don't tolerate it well. He said that there was something that could be done to fix my problem but I needed to be pro active and ride a bike. I feel he blew me off because I am over weight. When I say over weight I don't mean by a lot, maybe 20- 25lbs. I would like to know how someone is suppose to just ride a bike when on most days I can barely walk. Also I might be able to exercise more if I didn't have all this pain.
1.0 Rating
July 17th, 2013
Disappointing
I titled my review patient #123 because I felt like just another patient with a file # to this doctor. Not only will I never see him again, I wouldn't recommend him and even question his abilities. He didn't ask any appropriate questions and asked if my pain was related to a lawsuit. He was totally inappropriate and his conduct was unbecoming for a physician at a teaching hospital.
3.7 Rating
December 8th, 2011
I guess excellence takes time