Rate Now
Share Your Experience
Have you seen Dr. David Schwartz?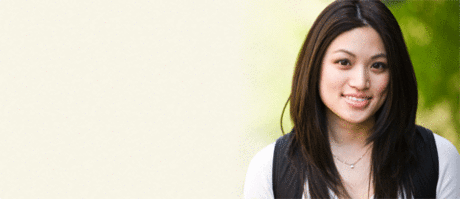 Birth Control
Get the facts about birth control so you can decide which type is right for you.
34 Ratings with 13 Comments
5.0 Rating
September 25th, 2012
Colon test
5.0 Rating
May 19th, 2012
GrVery Caring Doctoreat Doctor
5.0 Rating
March 22nd, 2012
A. Baird
5.0 Rating
February 10th, 2012
Fantastic
My daughter is a student at Vanderbilt and was diagnosed with Crohns. I was so impressed with the care and attention Dr. Schwartz and his staff showed her. They are all so responsive and all they want to do is help. While I am terribly upset about the condition my daughter has, I am comforted by the fact that she is under the care of him and his team. Thank you Dr. Schwartz.
1.0 Rating
January 30th, 2012
DO NOT RECOMMEND
1.0 Rating
January 23rd, 2012
Would NOT recommend this Doctor !!
wow... where do I begin. I saw him for a few years and I have UC. However, I found he kept insisting I move onto NON FDA meds and onto serious drugs. WHen I would question about diet or other options, he would NOT discuss and insisted I take his meds or leave. I was floored. So I started on a very strict diet with my local Doctor and within weeks I was much much better. When I notified him and mentioned I was doing much better, he got very MAD that I would not move forward with his more serious drugs!! What? Really i thought... why would he not want me to be better? I came to think as mentioned by others, he wasn't interested in ME. He was only interested in 'getting out the door'.... I was getting better with a changed diet and he was MAD and still pushing his serious meds. Why? well.... I have no idea. But I would not recommend him to anyone. Oh by the way, I have been in remission now for months since I left him and got off several of the meds he insisted I take. I'm doing much better now. I personally prefer a doctor that appears to care about me and when I'm getting better verses letting his 'way of doing things' get in the way and not care.I had to write after reading the other revies. I hope this helps soneone ... Thanks.
1.0 Rating
April 12th, 2011
I have mixed emotions about him as a doctor. It occurred to me after seeing him for a number of years that he can't wait to get out of the room. I don't know what this reflects but I think is bedside manner leaves something to be desired. I don't think it matters whether a doctor cares or merely pretends to care. I don't think he does either. I no longer see him and would be hard pressed to recommend him. I started off impressed with him and it went downhill from there.
1.0 Rating
December 23rd, 2010
Would not recommend this doctor
I agree with the comments from the other patient.... This is your guy if you want to take medicine for the rest of you life that are very dangerous. I have UC and have been on a very strict diet / exercise progrom and am in remission. This Doctor DID NOT want to hear that...he just wanted to perscribe very dangerous medicines!! He is very non caring, comes across arogant and has NOT TIME for his patients. I normally do not right reviews, but I was floored how he wouldn't think of anything but putting me on NON FDA approved medicines. I got a feeling he was being paid by the Pharma. companies to push NEW meds. I went back to my GI doctor in my local city and am doing great with my diet / exercise program for treatment. I from personal experience would NOT recommend this doctor. He does not have time and will not be open to treatments other than expensive new drugs.
1.0 Rating
December 14th, 2010
I would not recommend
If you want someone to prescribe dangerous medications with side effects such as leukemia he's your guy. If you want someone who is very closed minded to any alternative treatment other than surgery or medication, he's your guy. If you want someone who will refuse to refill a prescription for B12 because you refuse to take the medication and schedule needless follow up visits, he's your guy! I should include that I have Crohn's disease, take no medication other than a monthly b12 injection and am doing great using a combination of diet, yoga and acupuncture. Dr. Schwartz is trained to prescribe medication and surgery....anything else is off limits to him.
1.0 Rating
September 8th, 2010
Did not have time
1.0 Rating
July 8th, 2010
I had a Bad exerience
Dr. Schwartz showed no interest in me as his patient. Never had enough time to talk to me about my disease or treating me. Never returned phonecalls ...