Rate Now
Share Your Experience
Have you seen Dr. David Steinberg?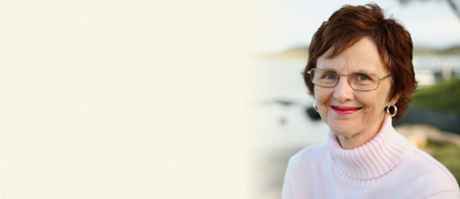 Diabetic Macular Edema
Get the facts about diabetic macular edema, including the different types and the doctors and specialists who treat it.
19 Ratings with 12 Comments
2.0 Rating
September 6th, 2017
Medically capable - lacks compassion
I've been going to Dr. Steinberg's practice for almost five years. I always ask myself why I go back. Truthful answer: he's close by and so far he's done a decent job taking care of my eyes. However, I've learned to ask his assistants to place the eye numbing drops in my eyes because he is far too rough and yes, as others have said uncaring. I've tried to tell him that he has no bedside manner -- to no avail. Perhaps he's just incapable of understanding and processing how people feel around him because he hasn't changed. And, as others have commented, the staff does seem to be fearful of him, the waiting room is always packed (and freezing), and the office staff are rude. The tech assistants however are very nice, and yes, they seem to work in fear. I feel sorry for them. Perhaps he'll read this and reflect on his manner and the way the office is run. My guess is that he doesn't pay his staff much, and they don't want to lose their jobs. I'm putting down a 3 for spending time w/me, but truthfully the less time the better.
1.0 Rating
April 25th, 2017
Never seen a more unprofessional doctor in 51 years of my life
2.0 Rating
October 25th, 2016
Go somewhere else. There are many good ophthalmologists to choose from
Was very disappointed by Dr. Steinbergs verbal mistreatment of his assistants and other staff members. This behavior says a lot about him and made me very uncomfortable . Needless to say I won't be returning and feel sorry for the people who work there. You could tell that this was normal treatment and just not a bad day.
3.0 Rating
April 18th, 2016
BEWARE and Plan four HOURS of time to be wasted.
The Poughkeepsie and Fishkill office that he moves between are clean and kept well. The staff can get to be rude and a pair. To deal with especially with the insurance. Make sue you research your specific companies requirements before coming so that you can properly argue there inconsistencies when the staff tell you that you are not covered, need referrals, or need to pay some ridiculous amounts. Beware of this! Make sure that you also plan accordingly, the doctor is all about money there is always a long wait and a normal visit takes anywhere from an hour to three. They love to stack the waiting game room and move slow. Job security, I guess but very rude! The doctor is knowledgeable but the nonsense that you sometimes have to go through might negate this compeltely. He is straight faced and rather rude with short answers and a non pleasant approach to explaining any questions. A hurry up feeling when meeting goes with him. As well, they rush you in and out of the office area to have you return to the waiting room for a seat. And don't make an early morning appointment because he books for 830 appointments, does an office meeting for 15-20 minutes while you wait then you are lucky to be seen by 915-930. This is reduliculous. Anot 830 appointment should only have a maximum wait of 15 minutes. Good luck and Beware.
1.0 Rating
March 11th, 2014
5.0 Rating
March 4th, 2014
Dr. David Steinberg
Very professional and courteous manner. I would recommend Dr. Steinberg and his staff at the Central New York Eye Center to anyone experiencing problems with their eyes.
5.0 Rating
January 18th, 2014
An Amazing experience with Dr. David A. Steinberg
I recently was referred to Dr. Steinberg for cataract Surgery. Upon seeing him he informed me about eye implants which could highly improve my nearsightedness. I have worn glasses since I was 10 and now 64. After closely listening to everything he told me, I decided to try the eye implant for the nearsightedness. In only 4 to 5 hours after surgery, I realized I was seeing distance and color like I've never seen before. It is truly amazing. I will have the second eye done in two weeks. Even during the surgery, he explains to you what he is doing. I highly recommend Dr. Steinberg to anyone who needs any kind of eye surgery as I think he is amazing.
5.0 Rating
November 21st, 2013
Thoroughly great experience
Dr. Steinberg just completed my second cataract surgery, this one with a Toric lens. He is very thorough in explaining the proceedure, and the options (Toric lens, restore), giving the patient the information needed to make an informed decision. The staff at both his office and the Eye Center are courteous and spend as much time as needed to make sure you are well informed and comfortable. If you are considering cataract surgery, I would highly encourage you to have it with Dr. Steinberg.
5.0 Rating
May 1st, 2013
Excellent Doctor
5.0 Rating
February 7th, 2012
Cataract Surgery by Dr. Steinberg ophthalmologist & Staff
I am a diabetic in 2011 Dr. told me I had a cataract in my left eye and he suggested I can have Surgery well I put it off because of fear. Well in 2012 I had a car Accident could not see out of my left eye at night & backed up into car in driveway. The next day I walked in to Drs Office & He took me right away he asked if I was ready for the Surgery I said Yes. Well I asked God to use Dr. Steinberg and all the medical staff to work on me in his behalf. The Surgery went well today is day 1. He has such a great bedside manner. Thank you Dr. Steinberg
3.7 Rating
January 11th, 2012
5.0 Rating
July 29th, 2009