Rate Now
Share Your Experience
Have you seen Dr. David Stewart?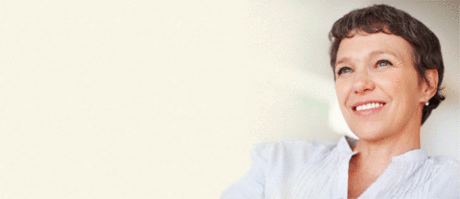 Fibromyalgia
Get the facts about fibromyalgia, including the symptoms and conditions that may be related to it.
30 Ratings with 13 Comments
5.0 Rating
July 6th, 2017
Source of pain
1.0 Rating
May 10th, 2016
Zero Stars If I Could....
Dr.David Stewart (referred to for pain Management) is the single most arrogant, dispassionate,dismissive and aloof "Md." I've ever had the displeasure of meeting. After a substantial wait time,I was put in a room. When Dr. Stewart rushed into the room in his multicolored pinstriped suit,he says "what's up man?" Before I get 2 words out he proclaimed that I required no treatment and mocked my MRI documenting my lumbar area."PT and no medication" was his "Treatment Plan" I said i respectfully disagreed/asked for refund and it was denied. STAY AWAY!
5.0 Rating
March 30th, 2016
Happy
I'm the first person to fire a Dr if not satisfied , Dr Stewart was polite , he listen carefully to my symptoms , he was not in a rush or seem to dismiss my pain or concern , he decided what was the best pain med for me ,and I agree , I was satisfied and pleased ,The nurses are caring and kind ,and do want to see us patients get better , my waiting time was about 15-20 minutes which was reasonable , The two co-pay I was not to please but I could live with , I take my realtionship with my Dr very serious , if I'm not treated with respect or compassion I will fire the Dr I will complain not just give a bad review ,happy I had a good experience ,
5.0 Rating
March 16th, 2016
You have been the best Doctor...I really don't know what I would do without Dr Stewart..Always so kind and makes me feel important...Dr Stewart doesn't EVER tell u where you pain is ..You tell him where you hurt he gives you a exam and schedules what ever needs to be to make you feel better..Dr Stewart deserves the Dr of the world award...
5.0 Rating
January 14th, 2016
I have been a patient of Dr Stewart for about 3 years. I have also seen nurse practitioner Karen. Both Karen and Dr Stewart have been very professional and caring. Karen worked very hard with an insurance problem and got an expensive medication approved for me. You can forget about manipulating them or gaming the system. They have heard all the excuses and can't be cajoled into prescribing more medication you don't need or can't manage. You can't get narcotics early or more than prescribed. Lose your pills or the dog ate your Rx will get you new prescription at your next visit. Epidural injections are pain free and effective, unlike anothe Dr I have seen. This is not a pill mill but rather a legitament pain management clinic. I would recommend Dr Stewart for chronic pain management.
4.0 Rating
January 7th, 2016
Great Doctor, Excellent Staff
5.0 Rating
December 3rd, 2015
Dr. Stewart is super nice. He took the time to really understand my pain, comfort me, and help me manage my pain. Being only 25 most doctors made jokes about my pain and made me feel insignificant, but not Dr. Stewart. I would definitely recommend him to anyone experiencing chronic pain. While you have to pay 2 copays which I don't like. It's definitely worth it because he is very caring and so are all the nurses.
1.0 Rating
August 23rd, 2015
He doesn't belong in the "professional" building.
I'm shocked he has any patients that see him. He is hateful and the most arrogant doctor I have ever seen. He shouldn't even be allowed to have MD by his name. He talks at you and expects you to sit there and not say a word and when you do try, he told me to just shut my mouth because he has heard it all and that this was a one way conversation. Don't waste your time seeing him.
1.0 Rating
August 4th, 2015
Wasted trip
I waited past my appointment time to be seen even though I was early to arrive. The doctor rushed through the exam and made a quick determination I didn't need any treatment at that point! He seemed to be more concerned that his tie was straight and his shoes weren't scuffed than my well being. What a wasted trip to see this "doctor"!
5.0 Rating
May 21st, 2015
Dr. Stewart has been excellent. I have a rare degenerative bone condition and, after a car accident caused further injury to my spine, I was referred to him for pain management. He read up on my condition and gave me straight answers about my spine. He keeps me updated on the degeneration and doesn't speak down to me. He has given me a range of non-invasive surgical and non-narcotic pain management options. I'm very happy with my care.
5.0 Rating
November 6th, 2014
Dr. Stewart is very kind both to his patients and his staff. He wants the patients to be relieved of their pain, and I've enjoyed the many years I've been his patient. I don't care for his partner or their PA and would not consider going there without Dr. Stewart himself. I know the DEA makes it difficult on doctors, but the several times I've needed breakthrough medicine it has been denied - only the appointment moved up. After being careful and trustworthy with my meds for over twenty years I still am not trusted? That's my biggest disappointment - I want to be treated as a participant in my healthcare, not feel lucky to be under-medicated and not completely unable to function.
1.0 Rating
April 16th, 2014
Awful unprofessional doctor
I was referred to this doctor because I have a chronic back and neck issue. At my second appointment I had to wait over 2 hours and then finally when I did get to see him, he rushed through everything with me and when I asked him about surgery as an option he said "we will discuss that next time". If I waited 2 hours I don't understand or appreciate him not taking the time to talk with me and answer my questions or concerns. I also told him that I did not have the money to get a MRI, then they gave me trigger point injections and did not tell me how much it was going to cost and I received a bill for $1,100.00 after insurance paid their part. He is very arrogant and rude. His nurse practitioner is as well and is very judgmental. I will never go back or recommend him to anyone.