Rate Now
Share Your Experience
Have you seen Dr. David Adson?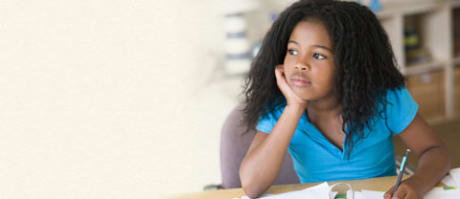 ADHD
Attention Deficit Hyperactivity Disorder (ADHD), including the different types and who gets them.
45 Ratings with 12 Comments
1.0 Rating
June 26th, 2017
SOS, TURN BACK NOW, HE SHOULD BE INPATIENT
1.0 Rating
April 19th, 2017
DO NOT SEE THIS DOCTOR YOU HAVE BEEN WARNED!
I only saw him twice and the first time he looked like he was high with his eyes half closed during the whole time. That was one thing. But the last time I saw him. I was telling him about my anxity and where it is coming from. And correct me if i'm wrong but I don't think that he is supposed to talk about his political beleifs. I did not go there for a political debate. I was only telling him the fears and worries I was having not to have his views shoved down my throat. I refuse to see him again!
1.0 Rating
March 8th, 2017
DONT WASTE YOUR TIME OR MONEY! WORST DR I HAVE EVER SEEN!
1.0 Rating
March 6th, 2017
CAUTION PLEASE DONT MAKE AN APPOINMENT WITH HIM OR YOU WILL BE VERY SORRY !!!
5.0 Rating
April 2nd, 2015
Dr David Adson
5.0 Rating
March 22nd, 2015
what's up doc?
it's been my opinion since birth, anyone needing a psychiatrist should have their head examined!
1.0 Rating
March 15th, 2015
5.0 Rating
December 31st, 2014
Best psychiatrist I have seen in over 20 years and the first one who actually got my medications effective.
1.0 Rating
November 1st, 2014
No Social Skills or Bedside Manner
Saw Dr. Adson regarding panic attacks. He was not personable. He barely looked at me and did not smile. At the end of our session he said that he "loved their collaborative care system" because he could see patients and then "tune them out and not think about them again." I would not recommend him, especially to anyone feeling emotionally vulnerable.
1.0 Rating
April 14th, 2013
The good reviews surprise me
I saw Dr. Adeson for severe depression disorder. Even though I've been a patient at Farview for years, he didn't bother to read my history before he saw me. After 5 minutes he diagnosed me as bi-polar, even though I've never had a manic episode in my life. He put me on Saphris which only made my depression worse. He didn't even pretend to care. I'm finally seeing a doctor now who has me on meds that seem to work and was shocked that a doctor would even consider Saprhis for my severe depression.
5.0 Rating
April 12th, 2013
Dr. Adson is truly a gem
I was very sad to see Dr. Adson move to a role where he is consulting with Fairview primary care physicians re: psychiatric care and seeing patients 2X at max. I know with the shortage of psychiatrists this is probably the way he can help the most people he can. I just miss him. He is very knowledgeable, kind, genuine and humorous at times. I always felt like he treated me like an equal and cared about my well-being. Dr. Adson helped me find a good combination of meds during one of the hardest times of my life. He is skilled at listening, validating feelings and being empathetic- it's just natural for him. Dr. Adson not only considered medication, but was thoughtful to other aspects of my life too that contributed toward the depression/anxiety I was experiencing. He had me check my thyroid functioning, referred me for hormone testing, suggested vitamin D supplements, prescribed a sun lamp (which I attached to my tread mill) and recommended books he thought I would benefit from- like The Chemistry of Joy. I felt better than I had in many years after all of our work together. Please know that if you are working with Dr. Adson (either as a patient, trainee or physician) that you have really found a gem of a person and you are fortunate to have crossed paths with him. I have found that he is irreplaceable.
5.0 Rating
July 25th, 2011
A perfect psychiatrist
Dr Adson is hands down the best psychiatrist I have dealt with. He is smart, presents himself in a way that is professional yet mild manner, employs some humor, actively listens to your problems and makes recommendations on mediciations, if you don't agree with the medications he will take that into account and consider alternative medicines. He does not hold things that might have happend in your past as reason to not perscribe you certain medications as long as you are honest with him and have legit medical needs for whatever drug you believe you need.