Rate Now
Share Your Experience
Have you seen Dr. David Allison?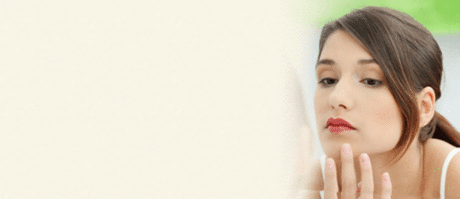 Acne
Get the important facts about acne, including the different types and what causes it.
48 Ratings with 27 Comments
5.0 Rating
August 28th, 2017
What a great experience
I had a fatty tumor on my temple that needed to be removed. My experience with Dr. Allison and Leslie was outstanding! Dr. Allison is a extraordinary surgeon with excellent interpersonal skills to put me at ease during the entire process. Leslie also went the extra mile to ensure that my insurance information was processed properly. I would recommend this practice any day and twice on Sunday! They are great!
5.0 Rating
June 15th, 2017
Finally, a neck lift at 70+ years old.
5.0 Rating
November 7th, 2016
Great Doctor for Men's Liposuction
I was in need of some stubborn fat removed from my belly and flanks that I've been battling for 20+ years. Some people are just built that way. I wasn't sure if I needed a full tummy-tuck or just some liposuction. After meeting with Dr. Allison, he informed me I only needed liposuction. Next was the pricing which I was happy with and was very straight forward with no big surprises. A few weeks later I had the liposuction performed at the new Haymarket surgery center which was awesome. I could not have asked for a nicer, more skilled surgeon! His office staff and the surgery center staff are great too. Took only about a week for the swelling and bruising to almost completely subside. Although it takes a few months to see the final results, I'm very, very happy with the outcome only a few weeks out.
5.0 Rating
August 1st, 2016
1.0 Rating
June 6th, 2016
Dr. David Allsion- Choose someone else
My experience with Dr. Allison was terrible. I sought his care for scars resulting in 2nd degree burns. Without even evaluating my scars he insulted and berated me in front of his staff. After choosing to exit the exam room he followed me to the waiting room where he continued his verbal assault. His staff and patients were horrified.
Doctor's Response
This patient came to our office at the direction of her attorney for the sole purpose of generating a note in her chart. Why? She spilled coffee on herself at a local McDonalds and now wants money from the owner. She lied when she made her appointment, saying that she wanted a "scar revision". In reality, she had no intention of having surgery and simply wanted me to examine her so she could use this against the McDonalds. She should be ashamed of herself!
SHOW
1.0 Rating
March 23rd, 2016
If only I had known
Please read all reviews before deciding to use this doctor. I live with pain daily from a breast reduction and tummy tuck. One nipple points out and one in with a lot of visible scaring. Major complications from surgeries requiring multiple surgeries. My stomach is worse than before the surgery because of the massive amount of scare tissue. The scaring goes all the way up to my belly button. "Just trust me" is what he says, big mistake. If only I had known. The surgeries cost me four months out of work. The emotional and physical pain is just a small part of why I would not recommend this doctor, the lack of urgency when problems arise is one of many. Please Please use your instincts when making your decision. I was so excited to have the surgery I put my gut feelings to the side. Big mistake.
2.0 Rating
August 18th, 2015
Dr Allison took time with me before my surgery and after. I feel he was very helpful answering all of my questions and concerns. His bedside manner was most comforting so that I was more relaxed the day of surgery. I would highly recommend him to anyone.
Doctor's Response
Thank you! I do surgery all the time, but I realize that having a procedure is scary for the patient no matter how minor the surgery. Patients have a lot of questions and they need to be answered to help calm their fears.
SHOW
ttcqeayetrwczwezdueawsrsbdyr
5.0 Rating
July 17th, 2015
Very Good Doctor
1.0 Rating
May 24th, 2015
AWFUL!!!!
I went to Dr. Allison for a breast reduction after my gastric bypass surgery. I was immediately "put off" by his "know-it-all" attitude and his unwillingness to answer my questions. When I pushed for answers I got a lot of "just trust me" responses and I reluctantly let my questions go unanswered -- boy do I regret that decision!! I developed a TERRIBLE infection immediately after the surgery that caused one of my breast to sweet, turn bright red, be hot to the touch, and ran a fever b/wn 104-105 for a week. I went back to Dr. A MANY times about the infection, begging that he do something and he continued to insinuate that I hadn't followed his "after surgery" care instructions, which couldn't be further from the truth. I did EVERYTHING he said and then some. Yet the infection becMe so bad no I was so sick that Dr. A schedule,ed a second surgery to redo that infected breast and get the infection out. The night before the scheduled second surgery, my infected breast began leaking through an unclosed incision under my breast. That night I filled SIX 16 oz cups with fluid from my infected breast. When I called Dr. A's office the next morning he told me that I wouldn't need the second surgery since the infection was now gone. I went to my regular doctor and got put on a strong antibiotic for a month and that cleared up the infection. After my breasts were healed I realized that Dr. A had sewn my nipples on crooked and they pointed inward, toward each other. That's what I live with now. Plus he didn't remove the part of my breast that was on the side and when I asked him about that he said that wasn't part of the breast, but rather fat. When I asked my gynecologist and regular doctor about it both said it WAS part of the breast and should've been "fixed" as well. Needless to say, I would NEVER recommend Dr. Allison to ANYONE!!!!!
Doctor's Response
I'm just going to come right out and say it, this is not someone I operated on. First of all, anyone who knows me, knows that I spend as much time answering questions and simply listening to the patient as is needed. If it takes an hour then that's how much time I spend in the exam room. In the past I have had some minor infections after breast reduction, but never one requiring a return to the operating room. Sure, it could happen, but it has not happened to one of my patients yet. Also, this person said that they "filled SIX 16 oz cups with fluid from my infected breast." That is 96 oz or 3 quarts which is an absurdly large amount of fluid to drain from a breast overnight. Think of the actual size of three quart mason jars full of fluid and how much space that would occupy in relation to a woman's breast. This is a fake review, possibly from a competitor and I have never and would never treat a patient in this manner. Anyone of my patients can attest to that.
SHOW
1.0 Rating
January 5th, 2014
Not a Breast Surgeo
if you are a breast cancer survivor, do not use this doctor for Breast removal or for breast reconstruction. Find a doctor who specializes in only that! As a breast cancer survivor I can tell you that it is a difficult decision to make and sometimes we are overwhelmed, but do not make the mistake of picking this doctor. He does not specialize in this. He made a mess of my breast and then would not fix them. I am unfortunately stuck with the shame of this mess until I can afford to pay someone else to fix them. :( S.
Doctor's Response
I am a plastic surgeon, therefore I do not perform "breast removal". I do specialize in breast reconstruction contrary to this anonymous poster. Not everyone heals well and complications can and do happen after reconstruction, especially if radiation to the breast is required.
SHOW
5.0 Rating
November 19th, 2013
Breast Cancer Survivor
After I was diagnosed with breast cancer, I underwent chemotherapy with a plan for a bilateral mastectomies (right modified radical) and possible reconstruction. After discussion all options with both my surgeon and Dr. Allison, I opted for reconstruction with expanders and now have my implants. Dr. Allison was professional at all times. It's clear that he knows how to get the best results so I followed his advice to the T. I've had excellent results and I would trust Dr. Allison with any future surgeries including the addition of nipples. Thank you Dr. Allison.
Doctor's Response
Thank you for your kind review! I'm glad we got through it together!
5.0 Rating
September 24th, 2013
Exceptional Surgeon