Rate Now
Share Your Experience
Have you seen Dr. David Altman?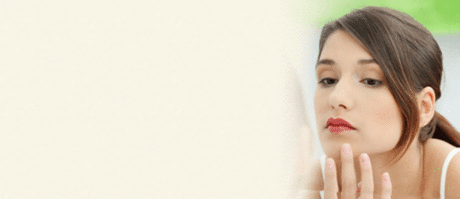 Acne
Get the important facts about acne, including the different types and what causes it.
58 Ratings with 17 Comments
1.0 Rating
May 1st, 2017
RACIST
I went to see Dr. Altman for a hair loss problem. When he came into the room he begin to look around my head. He never touched my hair or my head. He looked at me as if I was dirt. I'm a Africian American woman with very good insurance. I will never visit his office again and maybe that's what he wants.
2.0 Rating
February 9th, 2017
Not Satisfied
I visited the office with hopes of getting a growth removed from my wrist. I was told I had 2 options. To come in for a few visits and get treatment or get the prescribed medicine and treat it myself. They asked me where I wanted the medicine to be sent to. There are 2 locations. I went to the Kensington Ave location and was told they don't make the medicine there. I called the Transit Road location and was told nothing was called in for me. Really? The message I'm getting is we really don't care about your medical issue. Just give us all your insurance information. I will not be back!
5.0 Rating
September 14th, 2016
5.0 Rating
July 8th, 2014
Knowledgeable and thorough
Got a complete skin checkup. One sun spot removed without incident. Dr. Altman is tops in his field. Glad I went to see him. Highly recommend. Did not have a long wait. The doctor and his staff were pleasant.
5.0 Rating
May 30th, 2014
No problems
The doctor I see there is Dr. Spencer. At this point, I have seen her four times. I've had a couple of procedures and skin checks. From what I can tell, people don't seem to like Dr. Altman, perhaps they should switch to Dr. Spencer. She is very professional and personable and puts you at ease. I really like her. I will agree that the office staff is not overly warm or friendly, and is lacking in personality. However, I cannot say the same for the doctor. I really like her, and I think she knows her stuff. Also, I was in and out in good time. I would recommend Dr. Spencer.
2.3 Rating
April 26th, 2014
Kept waiting over an hour
1.0 Rating
February 5th, 2014
5.0 Rating
May 30th, 2013
good experience
Today, I had an appointment with Dr. Spencer-another physician at this practice. I was seen first by the nurse and then by the doctor. Both were very professional, reassuring and had a great bedside manner. I did not feel rushed, and they listed to me and answered any questions I had. I did have a minor procedure done in the office, and I have nothing negative to say about my experience today. I would recommend this practice.
1.0 Rating
November 27th, 2012
Not Recommend
I do not recommend this office for dermatology. My impression of this office was the staff wanted to get the patient in and out (which yes can be nice, but not when taking the patients questions and concerns into account). I have been coming to the Altman office for over 7 years, and this is finally the LAST STRAW. The Nurse Practitioner looked at my face said a few things, did not discuss the medication she was providing me- asked no questions about my skin type, how I have reacted to previous medications etc. Come to find out ($90 later) the medication prescribed to me i had previously taken had caused pealing of my skin (horrendously) where no moisturizer helped. The oral medication had caused severe acid reflux, and I had to be taken off of it. My overall rating of this office and their staff is very poor. I cannot stress enough the importance of having a doctor who shows interest and concern with their patients. This office did not provide appropriate service and care that is expected at any doctors office.
2.3 Rating
February 6th, 2012
-Spent 30 minutes or more waiting in the *exam room*-Doctor's first comments were about how close I was to an albino. Yes, thanks, because I don't already know how pale I am and even though I've seen many paler people let's continue commenting on how I clearly have no pigment in my skin despite having color.-Went in for full body mole examination and had to point out worrisome moles as he didn't even bother to check everywhere.-When he did find a mole that should be removed he referred me to a plastic surgeon which isn't covered by my insurance as hardly any are. I was really confused as how he could not do it himself. I will be going elsewhere immediately for a proper check up.
1.0 Rating
November 16th, 2011
1.0 Rating
October 30th, 2011
I had an appointment with Dr. Altman for hair loss. Dr Altman never examined my scalp and acted as if he was afraid to touch me. I am an African American woman. I was asked to put on a gown, expecting for Dr. Altman to examine my skin but he never did. I have excellent health insurance, and know how well doctors are compensated. Dr. Altman needs to treat all patients equally, and improve his social skills. I will never go back to that office, and will not recommend his service to anyone.