Rate Now
Share Your Experience
Have you seen Dr. David Amron?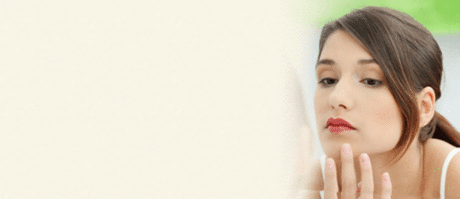 Acne
Get the important facts about acne, including the different types and what causes it.
Quality Rating
Highly Satisfied
61 Ratings with 43 Comments
5.0 Rating
March 27th, 2017
Most proficient and caring doctor I have met
5.0 Rating
February 2nd, 2017
The best in the Industry
Dr Amron is the most caring, professional and extremely knowledgeable physician you could chose for your liposuction procedure. He is an expert with knowing how best to handle Lipedema liposuction. I have worked in the medical professional industry for 14 years and work closely with physicians. I have never met a more kind and caring doctor. I feel blessed to have had the opportunity to be one of his patients.
5.0 Rating
June 12th, 2013
Dr. David Amron
5.0 Rating
November 27th, 2012
Love Dr. Amron and his staff!
Dr. Amron is the best and his staff are a delight to talk to and work with. He is very supportive and during the consultation, he was very realistic with results. I went into his office with many questions and he answered them all. I've had the surgery and I'm overjoyed with the results! Not only was my look enhanced, but it provoked me to lose 25 pounds! I just wish I hadn't waited so long and I'm about to make an appointment for under eye laser surgery. He's that good and I love his staff!
5.0 Rating
September 26th, 2012
A great surgeon that cares for his patients
I had liposuction with Dr. Amron on my flanks. I was fortunate enough to find Dr. Amron who specializes in liposuction surgery. What impressed me most was his thorough follow-up attention. I was worried about having this procedure, but through his guidance my flanks ended up healing much faster than I anticipated. He was direct and compassionate throughout the process, and I feel extremely lucky to have been under his care.
5.0 Rating
August 15th, 2012
Dr. Amrun is the best doctor I have ever been to. He is very professional. He explained everything to me about what needs to be done. He is very courteous. He made me feel very comfortable on what I needed to discuss with him about. On my surgical day, he saw me before the procedure. During the procedure, he is very efficient. He also called me at home while I was recovering. His whole staff is competent. When I first spoke with Jacolyn, she gave me a very nice impression. She followed up on me while I was making decisions to proceed with the procedure. The sugical team also kept checking on me when I went home. The office nurse is so wonderful. Very nice personality. I would say I had a great experience in this office. Thank you Dr. Amrun and Satff.
5.0 Rating
July 7th, 2012
5.0 Rating
January 23rd, 2012
Its been a while since I had my surgery but the results have changed my life so much I thought it would be helpful to others if I came here to chronicle my experience.I had my surgery almost a year ago and I am still extremely pleased with my results. Dr. Amron told me I should lose 10 pounds before the surgery, but that wasnt too difficult and it just took about a month. But I think losing that weight got me ready to handle the surgery and healing better. After the surgery, healing, and a little working out, I could finally see my abs. My belly had been the most difficult place for me to lose weight and the last time I saw my abs was probably my first year of college. I not only feel super confident now, I know I look better, and women have been picking up on my confidence. I have also lost almost 15 more pounds since the surgery.I think my results were so great that I would recommend Dr. Amron to anyone. And while Im not sure everyone needs liposuction, I would say that if anyone does, from my experience here, I feel that this is the place for you. Dr. Amron is a master of his craft. He and his staff made me feel comfortable and completely informed through all steps of the process and I am completely satisfied with my results. Im in my early 30s now, and I feel like I have a healthier and overall better body now than when I was working out every week for my fraternity ten years ago.
5.0 Rating
January 20th, 2012
I went back and forth for a long time on getting liposuction, and then when I finally decided I would do it I really did a lot of research first. I learned about everything I could and looked for the best doctors in LA. In my searches Dr. Amron came up as one of the top results. I visited to several other offices before meeting with Dr. Amron and his bedside manner made me most comfortable and I decided he was the doctor for me. After going in for consultation I was very excited with what Dr. Amron said he could do for me. Of course, I was a little worried as well because it is surgery. But I still wanted to have the liposuction and I am so incredibly glad that I went through with it. My figure looks amazing (I dont mean to brag) and I didnt know I would have so much more self esteem. I thought I would be more embarrassed about having plastic surgery, but I cant help telling all my friends and family when they tell me how nice I look. My life, and especially my outlook, has changed dramatically.My highest regards to the Dr. and staff
5.0 Rating
December 20th, 2011
Dr. Amron is great. Even when I was in my 20s, I always had pockets of fat on my ab and was so unsatisfied with my midsection. Things became worse after I giving birth two child, I grew more than 50lbs. I've always wanted liposuction, and get rid of that unwanted fat. Dr. Amron makes this came true. He was very easy to talk to and very patient. I was scared of pains and side-effects. He explained everything in detail and told me there is nothing to be afraid of. Turned out he is so right. I am so happy with my result.
5.0 Rating
December 7th, 2011
Honest