Rate Now
Share Your Experience
Have you seen Dr. David Baird?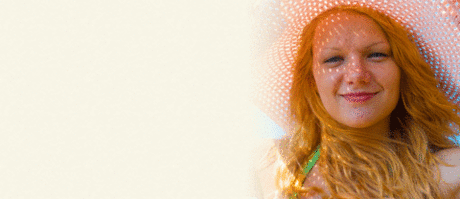 Skin Cancer
Get the facts about skin cancer, including the different types and symptoms.
Quality Rating
Highly Satisfied
37 Ratings with 8 Comments
5.0 Rating
May 9th, 2017
The best
2.0 Rating
January 26th, 2016
Horrible Staff
3.7 Rating
January 30th, 2015
Excellent doctor, location is bad
1.0 Rating
July 1st, 2014
Patient - -not anymore!
Dr.Baird is out of touch with his staff...or that's what they want you to believe. Their policy of requiring a referal when the insurance company doesn't require one is un-neccessary, and a fustration. This Doctor doesn't seem to care what hoop you need to jump through to make an appointment. His staff is rude, incompetent and lazy. My last 2 visits I had to follow the billing all the way through the process. They didn't let the lab know that I had insurance. they billed the insurance company with the wrong codes, all the while blaming the insurance company. Terrible group in that office. Do yourself a favor and research who you see. This not a good office.
1.0 Rating
June 30th, 2014
Bad experience
I have never complained about a doctor before but will share my experience to help others. In my opinion the office staff is rude and communication between them and doctor is poor. Dr Baird became angry, abusive and insulting when questioned about poor result for a minor procedure. I would never return or recommend him.
5.0 Rating
June 23rd, 2012
Very kind and considerate to the needs of our daughter
Our Daughter had a larger freckle on her chest. We met with Dr. Baird who explained the whole procedure. Our daughter being terrified to needles ~ was reassured the procedure would be minimal when it came to pain. He chatted with her about everything and it was over. He called her himself (She is an adult) for the results as she had to go back in for margin removal. Again, found him to be kind and very informative.
1.0 Rating
September 1st, 2010
Bad Experience With Our Daughter
Our daughter was about 12 years old when we went to have a lump removed from her back and a mole removed from her neck. Our daughter was frightened of the needle to numb the skin and he got very rude as she started to squirm. I guess he does not have children or treat them often. My wife and daughter will never go back to him. I doubt I will either. I'll go to where my wife and daughter go for skin care. He left a bad scar on my daughter's back. I sometimes wonder if we should have left the lump alone as it was benign.The practice was owned by some other doctors, and their staff was as rude as they come. I think some are still with Dr. Baird. Don't go to this dermatologist. They're a bunch around, so ask for recommendations.
1.0 Rating
June 2nd, 2010
Terrible Doctor who talks down to you.......
Horrible experience- I don't recomment him to anyone. - - TodayI went to see him a couple times and he was always very pleasant, a good listener, and very understanding it seemed. Today I went back for my 3rd appointment, and the minute he entered the room I could tell he was in a bad mood/having a rough day. He didn't even bother saying hi, or introducing himself to my Mother who had come with for the first time. He was on attack mode, blaming me for my face being broken out when I was trying to explain to him the symptoms of the lesions on my face that wouldn't go away. He started throwing it in my face that I am on Zoloft, and that said it must be my OCD and anxiety that is making me pick my whole face and that he just can't help me...... which A.I have never been diagnosed with OCD, and B. Although I tend to pick my face every now and then, these lesions I wasn't touching, they were huge sores that were extremely painful. He then slammed his folder closed, and told me to "hit the door" and left me in the room crying with my mom. Total appt lasted nearly 2 mins, and I ran out crying feeling completely attacked for being on my medications, and making me feel horrible about myself. I have never in my entire 24 years been treated as horrible as I was today by this Dr.Baird,........ who apparently is a Psychiatrist as well huh. Will never go back, and would never, ever recomment him to anyone. Bottom line 'DOCTOR'... DON"T BRING YOUR PROBLEMS AND ATTITUDE TO WORK. Even someone as smart enough to work at Walmart, gas stations, whatever it may be, knows that. Edit - DeleteAre you sure you want to delete this? There was an error deleting your review. Please try again later.
5.0 Rating
July 28th, 2017
5.0 Rating
June 19th, 2017
5.0 Rating
June 19th, 2017
5.0 Rating
June 19th, 2017