Rate Now
Share Your Experience
Have you seen Dr. David Bierer?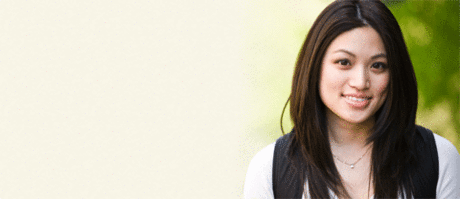 Birth Control
Get the facts about birth control so you can decide which type is right for you.
28 Ratings with 14 Comments
5.0 Rating
January 8th, 2016
1.0 Rating
October 10th, 2015
Not what he used to be
I am currently looking for a new doctor. Dr. Bierer had been someone a lot of people told me to go to, but after a year and a half of trying to get pregnant and a miscarriage that I believe could have been prevented had he or his office EVER drawn my blood and taken time to actually make sure my levels were ok, I am done. I went in at 7 weeks pregnant because of a little bit of bright red spotting and pain, he did an ultrasound and said baby is fine, showed us the heartbeat and said it might be implantation bleeding and I had a cyst that is normal. He didn't ever draw my blood to make sure there was enough progesterone or anything.... A few days goes by and my pain gets worse and I am in excruciating pain and that cyst burst and I lost the baby. When I told him that I had family history of low progesterone and miscarriages in my family, he mocked me and told me doctors give patients progesterone as a cop out. I want to believe he is a good doctor, but after reading other reviews, I feel even worse about his attitude, the people that love him have babies. Does he care about the ones that can't?
1.0 Rating
July 22nd, 2015
Misdiagnosed
I went in to see Dr. Bierer because I had unusual red, swollen bumps in my vaginal area. I had recently had intercourse for the first time and was terrified I had contracted something. He took a ten second look and told me I had genital herpes. I was shocked. I asked "What now?" And he said many people have it so you just be careful. Done and done. He left me in the room trying to wrap my brain around what he just told me. I got two second opinions and both were surprised at Dr. Bierer's diagnosis. And both came to the same conclusion-ingrown hairs! And sure enough, that's all it was. Dr. Bierer didn't care about me as a patient. He was with me for less than 5 minutes. Because I was not an OB patient that he would make lots of money from, I was treated very poorly. I have never been back.
5.0 Rating
November 20th, 2014
Awesome doctor!
5.0 Rating
November 20th, 2013
Dr Bierer is very compassionate and has a wonderful bedside manner. I get the feeling he really cares about the babies he delivers. My mom and sisters have all had good experiences with him as well. My sister gets morning sickness really bad, and all it took was a phone call to the office to get her the medicine she needed. I would highly recommend Dr Bierer and the Circle of Life clinic.
5.0 Rating
August 19th, 2013
I would recommend this doctor for a multiple pregnancy.
Dr. Biere took excellent care of me and my twins. He was great to answer many of my late night calls with concerns and he advocated my desire to deliver my twins vaginally. I was not put on bedrest because it was unnecessary and I know several twin moms that were ordered on bedrest by different doctors when there was no sign of it being necessary. I have also had a singleton before going to Dr. Biere and used a midwife for that pregnancy and delivery. The relationship is different between an OB from a midwife, but I felt Dr. Biere, although not as personable as my midwife, was extremely knowledgable and experienced. He delivered my twins vaginally, and despite a breech extraction, both babies were delivered safely. I felt safe because it was obvious he knew exactly what to do and when to do it. And he put me at ease when I was seriously concerned.
2.3 Rating
April 11th, 2013
Not recommended
He wasn't even there when I had my baby. The nurse delivered. He came by and stitched me. I saw another doctor who checked me out. My clinic visitations was quick. He looked and listen the baby's movement and said that everything was fine. I quit going for regular check up once I was in my trimester. I just went to the hospital to deliver. My cousin have problems with all her pregnancy (a couple miscarriage too), so she said that he's really good. I guess if you have problems, then he doesn't seem rush and will actually check up on you. But if not, go somewhere else.
5.0 Rating
February 16th, 2013
1.0 Rating
November 9th, 2012
Awful
1.0 Rating
June 1st, 2012
Avoid if you are a SAHM!
I did like Dr. Bierer, but the awfulness of the staff could not make up for how good of a Dr. he is. I was by the front desk that because I am a stay at home mom, I don't really have a job. That was just one of several incidents where I was treated so poorly. I finally switched doctors because I could not take it anymore. My new doctor is great and his staff is NICE!
2.3 Rating
May 27th, 2012
Misdiagnosed
I saw Dr. Bierer for two of my five pregnancies. My first experience with him was ok. I have an incompetent cervix and he put me on bed rest from 25 weeks on. My baby was fine but I think he started me too early, because she was kinda small. I also think he left me on bed rest longer than I needed to be. My second experience seemed fine until he forgot to put my cerclage in. I asked him about it three weeks after it was supposed to be put in he acted surprised and said oh yeah we better do that. Then when he wanted to take it out at 36 weeks I told him that previous doctors had taken it out at 38 weeks and he said he wouldn't let me go that long. He took it out at 37 weeks against my will. Then he told me that he scheduled me to be started. So I showed up at the hospital and nothing had been scheduled. I live 45 min from the hospital and had three other kids that I had arranged babysitters for and my husband had taken work off and he forgot to schedule my appointment to be started. I had to come back hours later. My delivery went great everything seemed fine. Two weeks after my baby was born I was in a lot of excruciating pain. Pain I hadn't experienced with previous recoveries. I suffered for a week, then made an appointment cause I couldn't stand it any longer. Dr. Bierer saw me for a moment, told me l looked like I was healing great and was headed out he door when I said this isn't my 6 week appointment I came early because I am in pain. He said it was a hormonal problem and gave me some estrogen cream, and told me to live in the bath until it was better. When I applied the cream it burned so bad. I called into the office every week for the next 6 weeks as I continued to get worse and his nurses continued to relay the message to live in the bath. This pain was worse than anything I had felt before. Finally I got the sense to get a second opinion and this doctor did a culture and found that I had strep A down there. She gave me a z PAC and I felt better in three days. I am sorry this is long but really I have shortened it a bunch. To sum it up I was in pain for over a month because of his misdiagnoses. And I agree with the previous person that I don't think he had a clue who I was. Very impersonal.