Rate Now
Share Your Experience
Have you seen Dr. David Blake?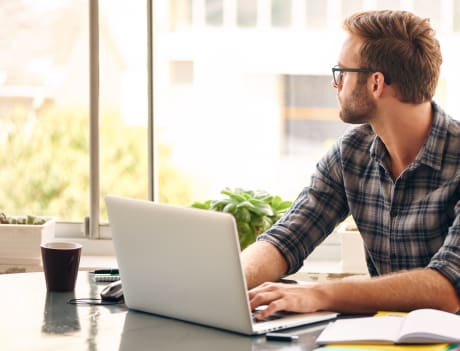 Adult ADHD
Get the facts about attention deficit hyperactivity disorder (ADHD) in adults, including the different types and symptoms of each.
56 Ratings with 22 Comments
1.0 Rating
January 17th, 2017
Bunch of Liars
Last Year, Dr. Blake's office contacted me. Saying that he is no longer seeing patients because he is going to be doing research. I have recently found out that he is still seeing patients. His office staff is a bunch of liars. One of these days they will be treated the way they treat others. I have found a good doctor that I really like. So thanks you bunch of liars. I did find another doctor just as good as dr. Blake and his office doesn't treat others like garbage.
4.0 Rating
May 31st, 2016
5.0 Rating
January 13th, 2016
My last visit with Dr. Blake was in 1995. I had a bleed on my brain, was sent to emergency room at St. Joseph Lexington, this is where I met Dr. Blake and Dr. Henry Tutt. I believe the Lord used these two men, especially Dr. Blake to save my life. I will always be grateful to Dr. Blake for his good health care and his interest he took in me to help me overcome the health issues cause from the bleed on my brain. Its been a long time since I've seen Dr. Blake. For many years I've hoped for an opportunity to see him again just to thank him for what he did for me. If possible please let him read this note.
5.0 Rating
December 29th, 2015
5.0 Rating
October 1st, 2015
I think Dr. Blake is an excellent physician. i would and have recommended him highly to others who have need of a neurologist specializing in movement disorders. He is knowledgeable, thorough, always working with you to achieve the best results. He has even called me at home personally when he felt it was warranted. He's been my doctor since 2010 when I was diagnosed with Parkinson's Disease. , I feel I can attribute my current success as a high functioning PD patient to his keen attention to his patients well being. I find him easy to talk to, down to earth, and charming as well. My husband, my daughters, my son-in-law, in fact, my whole family gives him high marks in every category.
1.0 Rating
July 13th, 2015
Monster
Dr. Blake is unwilling to stand behind his own diagnosis, he is consistently late, and barely spends time with you. Cold and callous, he will actually place blame on you personally if progress isn't made with your condition, meaning that he will say "It's in your head" even after he diagnoses your condition and attempts to treat it. His demeanor ranges from condescending,apathetic, to insulting. I have heard this from several other patients as well. As a former patient my quality of life was literally damaged by my treatment, as Dr. Blake maxed out my medication dosage to the legal thresh-hold instead of seeking alternative treatments/medication. I later found out years later that I had likely suffered a myriad of permanently damaging side effects from this medication as it was new and experimental at the time, several major lawsuits have been filed against the manufacturers for this reason. He also on more than one occasion breached confidentiality leading to deterioration in my personal and professional life.I trusted Dr. Blake and my life has never been the same, don't make the mistake I did. Thank you.
1.0 Rating
March 26th, 2015
I have been seeing Dr. Blake since 1992. He started a clinic for ms at cardinal hill hospital. I went from seeing him at st. joes to seeing him at cardinal hill. Recently I tried to schedule an appointment with him and his office staff would not let me see instead set up an appointment up with Dr. Parks. Then with I went to the appointment after traveling since 7:30 that morning. My appointment wasn't until 10:30/ His office staff still wouldn't let me see Dr. Parks. Now Dr. Blake takes the same insurance that I have and still can't see him as a dr/ Something or someone needs to do something about his office staff espically the office manager. She need to treat people with respect and I hope someone treats her the way she treats the patients.
5.0 Rating
November 25th, 2012
If you are in need of an excellent Neurologist he is the doctor to see. He is very intelligent and is thinking all of the time you are speaking to him, which most people would consider rude but he is not, he is very compassionate.I had some problems early this year with what we thought was a MS flair-up he offered me several treatment options and after some additional testing determined it was my lower back that was causing the MS like symptoms.
5.0 Rating
October 26th, 2012
Wonderful Doctor
1.0 Rating
August 30th, 2012
Like he has a split personality
I have been seeing Dr. Blake for about 2 years. At first he seemed concerned and I was told by another doctor's nurse that he was compassionate. After my visit yesterday, I am certain that he has some psychological problems. He did an exam on my reflexes and hit my joints so hard he caused pain that ran into my teeth. He was rude, impatient, told me he could do nothing for me and I should find another doctor. He was in the exam room less than 5 minutes and then stormed out, telling me I wasting his time. I was shocked by his behavior. I am back to square one. I would never take a family member to him if my loved one was disabled or fragile. He would surely hurt them or insult them.
5.0 Rating
January 15th, 2012
Not sure about 1 star ratings given
Other reviews seem scathing and make me wonder if I saw the same man. I was seen for a seizure caused (later found) by medication. I have to wait long to see him but know it is because he takes forever with patients. Very personable, asks questions about my life outside of problem, etc. I once came for a visit and had been ill for days with something else. Very dehydrated and he sent me to ER for hydration. At 8:00 that night, he stopped in to see me even though I was an ER physician's patient. Very caring.