Rate Now
Share Your Experience
Have you seen Dr. David Bortel?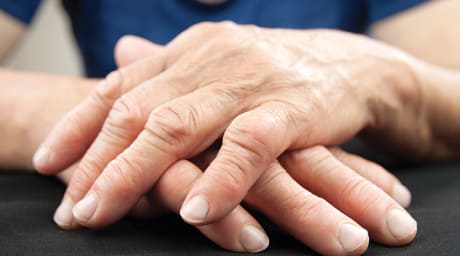 Osteoarthritis
Get the facts about osteoarthritis, including the symptoms and doctors who treat it.
30 Ratings with 8 Comments
5.0 Rating
February 24th, 2017
YOU'LL NEVER DO BETTER!!! FIVE STAR FROM SURGERY TIL RECOVERY!!!
1.0 Rating
February 10th, 2016
Go somewhere else!
1.0 Rating
August 4th, 2015
Knee pain
Worst doctor ever! Went in for a knee scope. Symptoms were that I had pain intermittently when running (30 miles per week). Since Bortel worked on me, I have pain every day! (3+ years). Now looking like a complete knee replacement at 45!!! Have been told by other surgeons that it was poor work and by operating room staff that he is the worst to work with as he talks down to most people in the OR. I have been crippled by this man and hope to help someone else to not have the same experience as I did. Avoid him at all cost! There are many other options in the area.
1.0 Rating
January 31st, 2015
1.0 Rating
May 9th, 2014
Hoorible!
1.0 Rating
November 15th, 2013
Avoid at all costs! Visited Dr. Bortel as I was experiencing pain in knee when I was RUNNING. He did not order an MRI rather just told me he'd like to scope it to "look around". When I awoke in recovery the nurse told me that the good Dr. had removed the meniscus in my knee as well as a few other things. At no time was this discussed, nor was I ever given the opportunity to discuss any options. Since this time (5 years) I have pain DAILY and have never run again. I have endured many synvisc series and have to take Ibuprofen daily. Dr. Bortel would never admit there was any other option for me or that he may have made a poor decision. He is very arrogant. I WOULD HIGHLY SUGGEST THAT YOU AVOID THIS MAN AT ALL COSTS!!
1.0 Rating
November 15th, 2012
stay clear
The first visit was dreadful. The front office staff yelled and was very rude because we were not 1/2 hour early. Was never informed to be 1/2 hour early so showed up 10 minutes early. Because of this we had to reschedule which was almost a month later. The second visit was worse then the first. The front staff seamed nicer but then Borte, himself was even more rude than the staff. He told us that we were stupid because one of the test results was not in the file. He said the could not help us because we were incompetent because we did not know what was in his file and then he argued we us about a treatment that my husband did not have. We left his office very up set worse then the first visit. Then my family doctor tells us that he refuses to see or treat my husband any more. that is fine we were not going to go back there any more. Why would we want to be called stupid any more. Then I find out that 2 other doctors will not see my husband now. Is that because of him, I wonder or are they just booked up. If he is making it to where other doctors will not see my husband then he really has a problem. He is not a good doctor at all. His clothes and hair are a mess, looks and acts unprofessional with patients. I have never been treated so badly and unprofessional by a doctor and doctors office in my life. Should have his license pulled from him. Would not take a sick and dying animal to him I have more respect for animals. Stay clear and very far far away from this guy if you have any respect for your self because he sure has no respect for any one that goes to see him.
1.0 Rating
June 19th, 2012
Doesn't listen
If you are looking for a doctor to handle a chronic problem, he is not the one. May be he is good with obvious things like broken bones. He went just by my x-rays and did not listen to me at all. He basically said I had to live with it and I was doing everything I could already. If I was doing everything I would not be in his office. He conviently takes x-rays before talking to patients. Very convienent because now I paid for useless x-rays and he still gets his pay check.
5.0 Rating
July 26th, 2017
1.0 Rating
March 31st, 2017
2.0 Rating
March 31st, 2017
Nearby Doctors

Dr. David Bortel is similar to the following 3 Doctors near Midland, MI.