Rate Now
Share Your Experience
Have you seen Dr. David Bortniker?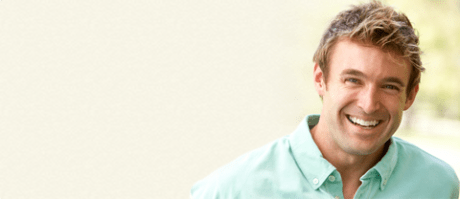 Seasonal Allergies
Get the facts about seasonal allergies, including the different types, symptoms, and doctors who treat it.
39 Ratings with 18 Comments
5.0 Rating
September 3rd, 2017
Highly Recommend.
I've been in and out of urgent care centers and seen different specialists throughout my life due to constantly getting sick and having other medical issues. Dr. Bortniker is the first doctor I've seen who was able to quickly assess and confirm my diagnosis, as well as explain in full detail for me to understand what is going on. I've suffered from constant, painful sinus infections over the years. I underwent sinus surgery, done by Dr. Bortnicker, not only can I breathe better but it was such a quick and perfect recovery! Also, any time I leave a message with his wonderful office staff, he gets back quickly! I've had to wait days sometimes before hearing from other doctors or I would just get a call back from a nurse. You can really tell Dr. Bortniker is extremely experienced and knowledgeable in his field and loves what he does. I definitely, 100% recommend going to Dr. Bortnicker!
5.0 Rating
April 23rd, 2017
WONDERFUL DOCTOR, GOT RIGHT TO THE SOURCE OF THE PROBLEMS IMMEDIATELY. KIND AND DIRECT. LOVE HIS MANNERISM. I'M CONTINUING TO GO BACK AND I'M FEELING VERY COMFORTABLE WITH DR. B!!!!
5.0 Rating
April 19th, 2016
I was able to get an appointment right away. Filled out forms in advance because they have them online which was really convenient. When I arrived I was promptly greeted and there was almost no waiting at all. Dr. Bortniker was very pleasant and able to quickly assess the symptoms to isolate the problem. Then he was generous with explaining causes and treatment plan. It did not take long for me to feel better. I also received follow up care instructions to ensure I was progressing as expected. Excellent doctor providing excellent care.
5.0 Rating
August 14th, 2015
Lifechanging
Over the course of the 12 years that I searched for relief 6 different excellent and skilled doctors had tested, diagnosed & treated me for "asthma" which it certainly appeared to be. I, and all those who were around me, suffered hearing my loud, hard and incessant cough - it was very debilitating and was a serious problem for me and to anyone nearby. Neighbors several acres away could hear my all-night coughing sessions. The only comparison I can make is imagine spending several hours a day for 12 years coughing as you do if you inhale water while swimming ~ but louder and harder. After many, many courses of steroids 'for asthma' my joints were damaged and I was in frequent pain. At the end of that 12 year time period I went to Dr Bortniker for a long-forgotten reason, and had mentioned the incessant harsh cough. Very quickly into the exam he told me the cough was likely caused by gastric reflux which I knew I had but thought was controlled by once daily Nexium. He said he was going to put me on a 2nd Nexium / day for just a few days. After 3 days I've never again had that exceptional cough. I'm not sure it would be too dramatic or a stretch to say he may have saved my life. With tremendous gratitude ~
5.0 Rating
May 22nd, 2015
thank goodness
5.0 Rating
February 25th, 2015
Sinus Surgery
Dr. Bortniker did my sinus surgery over 20 years ago and I have only had 2 sinus infections since then. Before my surgery, I had so many infections that my family doctor told me that he couldn't give me any more antibiotic and to see Dr. Bortniker. What a pleasure to not have sinus headaches or infections! It was the best surgery I've had.
5.0 Rating
March 22nd, 2014
Dr. Bortnicker did my sinus surgery ten years ago after having about 7 sinus infections a year. Since that time I have had only one. I would definitely do the surgery again. I was very pleased with his care and the outcome of the surgery. I also like that he tries non medication interventions before prescribing a medication. He is a wonderful doctor which is why I chose to see him this year for some problems I was having with headaches during my pregnancy. This time too his care was wonderful. I had a question for him, left him a message and he called me back that day. Will always use Dr. Bortnicker!!!
5.0 Rating
October 7th, 2013
surgery for deviated septum
1.0 Rating
July 26th, 2013
Do your homework
This doctor does the same scope into the sinuses test on everyone "just to check for polyps". That's fine but what's not acceptable is that he is abrupt, doesn't use lidocaine unlike other ENTs so it is extruciating. He told me i had acid reflux and buy prevacid. I went for a 2nd opinion elsewhere and it was determined that i had a deviated septum and my nasal passages were completely closed off. So much for acid reflux! Just do your homework when researching who to trust as your doctor.
1.0 Rating
July 15th, 2013
I do not recommend this doctor - he performed septoplasty and did it so poorly that i had to have a different doctor re-do the entire procedure. He is rude and will do unnecessary scope test in his office - beware! He sticks a long tube with a camera on it without numbing it first and then is annoyed when you tell him it hurt.
1.0 Rating
June 11th, 2012
Very Rude Abrupt Unhumane
When I Saw Dr Bortniker I felt everything I said was insignificant . He wasnt listening to my complaints he did a MRI and said everything was fine regardless of my horrific symptoms and valid complaints . I felt belittled he wasnt talking to me but through me . Quiet abrupt and rude . His staff apparently with the same ideology and mannerisms as him . The Secretary yelled vital personal information across the waiting room . When I asked why she would do that she said Well you werent at the desk As though Im a mind reader and know when this imbecile is going to stand up and scream my medical information through a crowded waiting room . I see theres two Dr David Bortnikers Scroll down and theres a David L Bortniker much more accuracy of his unorthodox antics then on this list . These posts seem like staff posted favortism
2.3 Rating
May 23rd, 2012
Rude
I have given Dr. Bortniker multiple visits to redeem himself but he has a tendency to be on the rude side and I have never waited less than 30 minutes for any appointment (last appt was 1 hr and 15 minutes). I hired Dr. Bortniker on a recommendation and he performed a procedure for a deviated septum. I have felt worse in the 4 years since the surgery and have doubts if it was done correctly.
Nearby Doctors

Dr. David Bortniker is similar to the following 3 Doctors near Somerville, NJ.