Rate Now
Share Your Experience
Have you seen Dr. David Bottger?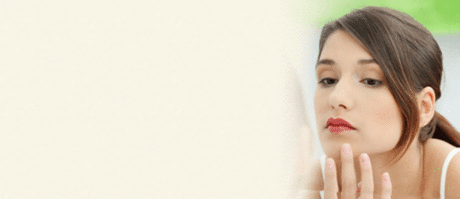 Acne
Get the important facts about acne, including the different types and what causes it.
Quality Rating
Highly Satisfied
63 Ratings with 34 Comments
5.0 Rating
July 20th, 2017
So Happy
5.0 Rating
March 5th, 2017
After seeing 3 other surgeons, Dr Bottger proved to be the absolute best option
I met with 3 other surgeons and did tons of research before meeting Dr Bottger. 10 minutes in and I knew he was the right fit. Dr Bottger is intelligent, attentive and meticulous with his work. I have 3 small kids and was more nervous than excited. The procedure went smoothly, recovery was virtually pain free and results are incredible. Dr Bottger gave me his honest opinion about my post-baby breasts and what I could expect from the procedure. I have a petite frame and worried about going too large or looking fake- he spent a great deal of time walking me through sizing and specific measurements of my anatomy to be sure I selected the perfect fit. I have complete faith in his experience and technique and his office staff is outstanding. One week post surgery and I would highly recommend this surgeon to friends and family.
5.0 Rating
December 2nd, 2016
I have my pre-baby body back
Dr. Bottger and his staff are amazing. After researching the procedures and consulting with several other surgeons there was no doubt in my mind that Dr. Bottger was the top pick. He's very professional, answered all of my questions, and really took his time with the consultation. He explained the procedures in detail and left me feeling confident that I had chose the best doctor. I am so happy with my results. After just 3 months, the changes are dramatic. I'm planning on scheduling a breast augmentation and botox injections in the near future.
5.0 Rating
October 26th, 2016
Dr. Bottger is an excellent surgeon. He is patient, explained any risks associated with my abdominal surgery and is a perfectionist. The results are exactly what I had hoped for. His staff is easy to work with, courteous and professional. I would highly recommend Dr. Bottger for any cosmetic surgery procedure.
5.0 Rating
October 20th, 2016
You will be happy beyond expectations
My experience with Dr. Bottger was by far one of the best patient/doctor experiences I've ever had. He is attentive, skillful, knowledgeable, and truly an artist. His bedside manner is unmatched - he spent time with me to answer each and every one of my questions (and believe me, I had many) and eased my concerns throughout the entire procedure and recovery process. I'm happy with my results - he has a keen eye for detail and it's apparent in his work. Dr. Bottger's staff is equally caring and attentive. I am so thankful that he was my surgeon, and would highly recommend him!
5.0 Rating
August 31st, 2016
The Best Surgeon
When I met Dr. Bottger I knew I was for sure going to get the surgery I have been longing for for years. He was very professional and knowledgeable about the body and what women want. The staff was very friendly and patient. I got a tummy tuck with liposuction and fat transfer to the buttocks. I must say, I am VERY impressed with the results. I feel like myself again. Before the surgery I felt like I was trapped in someone else's body. Now I can wear what I want without hiding myself and feeling embarrassed. I would like to thank Dr. Bottger and his staff for changing my life and helping me to appreciate my body again!
5.0 Rating
July 24th, 2016
Abdominoplasty with liposuction
5.0 Rating
July 17th, 2016
I would highly recommend Dr. Bottger to anyone considering plastic surgery. He, along with his excellent staff, provide a wonderful atmosphere to calm anxiety and concerns of patients considering surgery. In addition the patient does not feel rushed into any decisions but rather using the information freely shared by Dr. Bottger and staff are empowered to make the right decision for them. Following surgery the follow up by Dr. Bottger is wonderful. The patient truly feels Dr. Bottger is a partner in their care and committed to achieving a positive outcome for the patient. The surgical skills of Dr. Bottger are wonderful; I am less than 4 weeks post procedure , am healing beautifully, and am delighted with the outcome and appearance of my body.
5.0 Rating
July 15th, 2016
5.0 Rating
July 2nd, 2016
Absolutely the best!
5.0 Rating
April 21st, 2016
Best surgeon ever!!!!
I suffered from big breasts for a very long time since I was 13 years old I've been a 36 DD. I've always wanted a breast reduction but my mom would not let me she said I will grow to love them but that was completely in accurate. So after a lot of research on real self.com I came across Dr. Bottger. He was the best surgeon in Delaware County PA so I scheduled a consultation. At my consultation I was greeted by a very polite and nice staff. Everyone was very friendly. When I met him he was dressed very well and very polite. The appointment went fast because he knew exactly what I wanted and I already had done the research so it made the process easier. He did a quick examination and decided to go with the anchor breast reduction. I had a follow up appointment after that just to confirm everything was what I wanted. The day of surgery I was prep before he got there I didn't have to wait too long. He came in and marked me for where he would make the incisions. Next thing you know I got the anesthesia and I don't remember anything else. I woke up in a Extreme amount of pain. Seriously it felt like razor blades. But I was happy to be awake because I was nervous I never had any kind of surgery before or Anesthesia. I had a follow-up appointment with Dr. Bottger the very next day which was very difficult because I was in an extreme amount of pain. He remove my bandages did a quick exam and I was on my way back home. The next week was dreadful I stopped taking the medication because it was making me nauseous but every day I look in the mirror at my breast and I couldn't believe how perfect they were. There was absolutely no bruising very little swelling. I didn't have drains which was a plus because I heard it was very painful to have them taken out. This surgeon is really top of the line. All my incisions were closed tightly no leakage no bleeding no anything just pain. I had a follow up appointment to weeks later to which he said my results were extremely good for two weeks that I almost looked like this was the final results. If I pictured a perfect surgery this was it. No complications no issues my experience was very positive thanks to him. I would recommend him to anyone thank you Dr.Bottger.
5.0 Rating
March 30th, 2016
Dr. Bottger...A Plastic Surgeon Artist with SWAG
Dr. Bottger and his staff is receiving a Five Star rating from me, because he's just that...EXCELLENT! I knew from the very first time I met Dr. Bottger that he would take care of my needs with attention to detail. Sometimes it's not always good to judge a book by it's cover, but in this case, I'm glad I did. Dr. Bottger looked the part and it turns out, he IS the part. He was well dressed, clean and very particular about himself and his image, which made me know that he would be passionate about his work on me. My husband and I appreciated our first impression of him (his image was everything) and what he portrayed was what we knew my results would be. Dr. Bottger proved us right and I would recommend him again and again! If you are considering any procedure (of which I had a breast reduction surgery), I'd say look no more and go with Dr. Bottger. He is professional, prompt, accurate, has great staff and very particular about his work. Dr. Bottger is not just a Plastic Surgeon, he is an ARTIST! It takes someone who first cares about themselves, to be able to take care of others! Thanks Dr Bottger and I look forward to seeing you in the future! My boob job looks great and I feel fantastic!
Nearby Doctors

Dr. David Bottger is similar to the following 3 Doctors near Newtown Square, PA.

Dr. Douglas Katz

Pediatric Critical Care Medicine, Pediatric Surgery, General Surgery

Newtown Square, PA 0.01 mi