Rate Now
Share Your Experience
Have you seen Dr. David Robinson?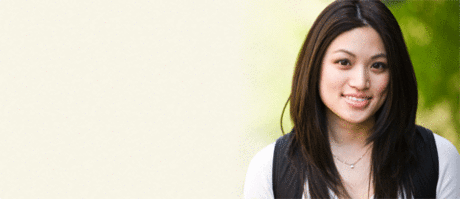 Birth Control
Get the facts about birth control so you can decide which type is right for you.
11 Ratings with 8 Comments
1.0 Rating
November 10th, 2016
No point in having a designated appointment. . .you will always be kept waiting, sometimes up to an hour! We finally walked out of his office today after he began demeaning us as well as insisting we repeat expensive lab tests which were just completed yesterday. Yesterday we had the tests done at the hospital and faxed to his office in preparation for a surgical procedure we have been waiting to have done for eight months. First, "he did not receive the EGK". Then, after pointing out he did receive the EKG, he, "couldn't read it". Next he didn't get the lab results. When I pointed out that he had the results in the file , he stated he, "needed additional blood work". When we dared to question why we had to repeat these tests, he began talking down to us. When we pointed out the surgery is in four (4) days he stated he couldn't do the blood work today and it might not be back in time for him to release for surgery. His demeaning attitude and condescending behavior as well as his attitude of superiority caused us to walk out of his office. I definitely would not ever recommend this person as a professional physician.
5.0 Rating
February 3rd, 2015
1.0 Rating
August 12th, 2014
Biggest A HOLE I've ever met. Rude and disrespectful!!! Many issues including waiting over 2 hours first visit and 1 hour 15 minutes 2nd visit. 4 people who had appointments after me were seen and gone before me! Rude and disrespectful from the second I met him. This guy clearly only cares about the money.
5.0 Rating
April 9th, 2014
The best family practice!!
3.7 Rating
January 7th, 2014
Good Doctor
I've been going to Dr. David Robinson for about an year now. Never have I waited over 5 minutes to be call back, even if I was squeezed in that day. The staff is very friendly. Dr. Robinson actually shows he cares about my health. So on that note I will continue going to this doctor office.
1.0 Rating
May 15th, 2013
Find another doctor!
First appointment, waited 1+45 minutes total, 30 minutes in the waiting area, then the rest in a small exam room after having vitals taken. No doctor showed up, so I left. The place was not busy at the time and I was early for the appointment. A few weeks later, my wife takes my two year old in with a suspected broken leg (femur). She waits 30 minutes, is finally seen, quickly examined, poked a bit, and tells my wife if it were broken, he would be screaming. Not liking the prognoses, my wife takes our kid to the ER near by, and finds out he has a clean brake of his leg. Way to miss that one Dr! Finally see him from my back problems. After MRI, follow up with the Dr who recommends I go to pain management. How about a surgery, like two other doctors recommend? A life of pain pills for a common pinched nerve in the lower back?
1.0 Rating
November 2nd, 2012
5.0 Rating
July 1st, 2010
Great Doctor
Excellent care for all age groups. Handles everything
1.0 Rating
November 10th, 2015
1.0 Rating
November 21st, 2014