Rate Now
Share Your Experience
Have you seen Dr. David Seltzer?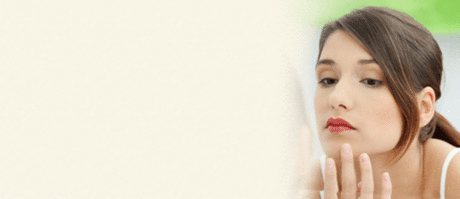 Acne
Get the important facts about acne, including the different types and what causes it.
Quality Rating
Dissatisfied
17 Ratings with 10 Comments
1.0 Rating
February 24th, 2015
Stay away from David Seltzer
David Seltzer has no compassion for his patients. He takes his time getting back to you on test results. I saw him back in 2010 and I was suffering really bad with my left ear. It was full, it had a lot of pressure in it, I was light headed, dizzy, my balance was off, I could hear my heart beating in that ear, my voice echo when I spoke, heard my foot steps when walking etc, I had loss some hearing in both ears, more on my left and I was at my weakest part of my life and I wasn't getting any answers from him. I came in his office on day crying and freaking out about my ear and he had the nerve to tell me and my husband To Chill Out- Get A Hold of Myself and to learn to Deal with it and to get hearing aids. I never went back to is office and when I was there, he never bother to send me to a specialist to see what was wrong , so I went to another ENT doctor who found me a great doctor at UCLA who told me what was wrong with me. I didn't have to deal with it or get hearing aids. It turned out I had a rare hearing disorder called Superior Semicircular Canal Dehiscence.
1.0 Rating
June 15th, 2013
retired
1.0 Rating
July 7th, 2011
Biggest Jerk Ever
1.0 Rating
July 6th, 2011
1.0 Rating
May 25th, 2011
Not a people person
This doctor didn't really want to hear my symptoms. He did a very brief check and then sent me in for a test with a different doctor (separate office on a different day). Then he told me to call back to find out the results. When the results were inconclusive, he told me that he did not want to look into it further. He was not helpful, and my problem was not resolved nor was it diagnosed at all.
2.3 Rating
September 30th, 2010
I saw Dr. Seltzer twice. Each time I waited over 45 minutes to be roomed. My second visit was at 7:30 a.m., which I was assured was his 1st appointment, yet I wasn't seen until 8:15. I also found his male assistant to be a bit creepy, so I insisted my husband join me for my follow up appointment. On a good note: He did assist me in ruling out causes of my pain, although he was not the correct Docotr to be seeing for my situation. I can't say i was upset to not have to go back. I understand waiting 10-20 min for a Doc, but 45 min to an hour is inconsiderate.
1.0 Rating
September 23rd, 2010
KEEP YOUR CHILREN AWAY!
Dr. Seltzer should not be practicing medicine on children. In my opinion, he absolutely has NO patience or compassion for little kids who are scared (which most kids are scared). He traumitized my daughter and in front of her, insinuated that it was her fault. She is 4 yrs old. NO WAY was this her fault. In my opionion, he has no skills for working with small children. I'm surprised he even wants to with how annoyed he seemed with both my kids. Also, he over schedules. I always knew I would wait at least 45 minutes and a couple of times I waited over an hour.
1.0 Rating
February 4th, 2010
I found the office staff, both over the phone when making the appointment and in person when arriving, to be very nice and professional. The wait time was about 15 minutes, including completing the necessary paperwork.The doctor was extremely condescending to me and had a very harsh tone when speaking to me. You expect a doctor to have a little more caring attitude towards their patients...we're in your office because we don't feel well and we're turning to you because you are the expert in your field. This particular doctor provided to comfort or definitive answers to my problems.Not only would I never recommend him to anyone, I felt very compelled to make sure other potential patients out there are informed.
1.0 Rating
September 26th, 2008
Like a Ford assembly line