Rate Now
Share Your Experience
Have you seen Dr. David Allen?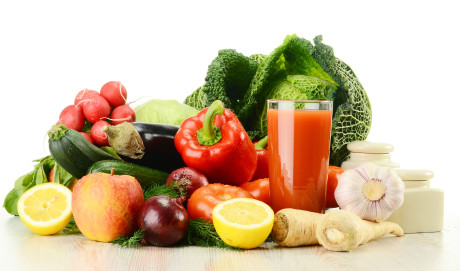 Type 2 Diabetes
Type 2 diabetes is a chronic disease in which your body is unable to maintain a normal blood sugar (glucose) level.
26 Ratings with 14 Comments
5.0 Rating
August 8th, 2012
Mr.J.Perry
5.0 Rating
April 18th, 2012
Very caring and concerned physician.
Dr. Allen cares for all members of our family. When one is in for a visit, he never fails to take care of their needs and then ask about how other members are doing. He is very personable and just a great guy. My children go to him for care and he makes them feel very at ease. I would recommend him to anyone who needs a family physician.
1.0 Rating
August 19th, 2011
Do not seek medical attention this doctor
Do not ignore the pattern of opinions you see on this thread. You will notice after a negative review you will see reviews praising this doctor. I had a horrible experience at his office. His staff is rude and unprofessional. Research him on the Texas Board. I wish I had done so before going to him. Do not go to this doctor.
1.0 Rating
June 9th, 2011
Just awful
5.0 Rating
May 23rd, 2011
my favorite doctor
5.0 Rating
March 17th, 2011
I don't get the bad reviews
I am writing because I have read a few bad reviews of Dr. Allen, and what I am reading is not at all consistent with my experience. I first went to Dr. Allen because he's in my network, and have seen him three times since for various concerns. EVERY time, he was attentive beyond the call of duty, and took the time to clearly explain all of my treatment options before deciding with me on the best course of action. He's goofy, I'll give you that, and I can see some people being put off by that, but he seems to care VERY much about his patient's health. Rather than rush to write me a prescription, as another reviewer suggested, he took the time to double check certain drug interactions, as I was on an antidepressant at the time. Scheduling has been a snap, wait times were short, and I would reccommend his services to anyone. In fact, I have.
1.0 Rating
November 3rd, 2010
Rx pad attached to his hand
My family has seen Dr. Allen since his office opened many years ago and we have seen many changes in him and his choices of staff members. At first, he was a caring, patient oriented physician who spent as much time as necessary with each patient and his staff consisted of only his wife, who was the Office manager and Nurse. After his divorce, he slowly became more profit-oriented and would rush thru exams, writing prescriptions as we were describing our medical problems and questions. Now, he has no hospital affiliations, which we did not find out about this until one of us was sent to the emergency room and was admitted. His weekly schedule started changing too. First he started only working a half day on Wednesdays, and it just got progressively more time off. Currently Dr. Allen is only open on Monday, Tuesday and Thursdays and will not make any afternoon appointments at all unless the morning appointment slots are all full, in hope of having the rest of the day off, so if you can only get time to see him in the afternoon, you have to hope that there are others that have already filled the morning slots, otherwise you will have to take more time off or out of your day to accommodate Dr. Allen, or you can go to one of those emergency medical clinics, which charge you a $250 fee and then they file your insurance, or not see a Doctor at all. As for our family we DO NOT RECOMMEND that anyone see Dr. David D. Allen of Allen Tx.
1.0 Rating
April 27th, 2010
unethical office staff/office manager
Dr Allen is never in clinic. I had to reschedule several times due to his absences. The office manager, who refused to give her name, tried to obtain a medical history over the the phone before I was even a patient. No consent forms or HIPPA forms were signed. She based my appointment on detailed medical history and then refused rescheduling me. Therefore giving me the impression I have been discriminated against due to my medical back ground. I do not recommend this practice to any one who wishes to have a private consultation with the doctor. Unfortunately I didn't read the warnings on these reviews and feel the doctor is just as bad as the staff he employs.
5.0 Rating
December 15th, 2009
Great Doctor
I have never experienced anything short of exceptional service and care with Dr. Allen's office. I have always felt as though I were at the center of his and his staff's concerns from the moment I walked through the door until i returned again. No matter what questions I may have had, I was always able to call and ask. He's one of the best doctors I have ever had.
5.0 Rating
September 28th, 2009
Great Caring Doctor
I have been a patient of Dr Allen for over 6 years and have experienced nothing short of great service from not only him but his nurse and office staff as well. He is one of the few doctors that I have found that will take the time to explain things in detail during my appointments. I have never felt as if he were rushed and didnt dedicate adequate time with me. Dr. Allen has had the same nurse work for him for the majority of the time that I have been his patient. Its not often that you dont see turn over of nursing staff within a small medical practice. The fact that his nurse has been with him for so long definitely says something about his personality. I would highly recommend Dr. Allen to anyone seeking a physician who genuinely cares for his patients.
2.3 Rating
September 22nd, 2009
Stay away
1.0 Rating
September 3rd, 2009
Very Dangerous MD