Rate Now
Share Your Experience
Have you seen David Dornfeld?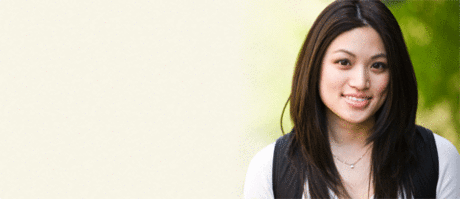 Birth Control
Get the facts about birth control so you can decide which type is right for you.
Quality Rating
Highly Satisfied
30 Ratings with 13 Comments
5.0 Rating
April 1st, 2017
He cured my Lyme Disease where others thought it was in my head. I am now able to return to work and be the head of my household THANK YOU DR. DAVE
After being evaluated by 11 different "specialists, Dr Dornfeld LISTENED to my issues and concerns. He went back into my history and found the reason of my conditions and complaints by THOROUGHLY evaluating my concerns. The Lab tests do NOT alway tell you what is wrond with a person, and Dr Dave was able to spend the qualoty time that was needed for him to treat me and reverse my varied conditions. I had a severe Heavy metal burden which we removed over time safely as we quelched Babesiosis and Lyme disease. My Intestinal tract needed a great deal of Immune boosting and with his huidance , and a variety of quality supplements, He was able to reverse my ailments. I am now head of the household agin, able to return to work and I HAVE ENERGY and DRIVE! My wife is amazed at my improvements.THANK YOU DR. DAVE Since he joined with MDVIP his abnility to spend the needed time with the patienst allows him to EXCEL far above other physicians. The added costs are minimal in comparison to what he delivers. I have sent him my wife and neighbors. He has reversed my neighbors kid with an autistic child to become mainstreamed in school! What a marvelous person he is . Great staff now too.
3.0 Rating
April 10th, 2016
He's changed for the worse
Dr. Dornfeld used to truly care about & take time with his patients. Since becoming a "Concierge Doctor" w the MDVIP program, all he cares about is money. Paying the extra money to sit in a fancy waiting room with fancy drinks isn't worth the $1,600 fee. In the past 3 years, he changed & not for the better. He used to be happy, polite & caring. Now he's grumpy & complains about health care costs, etc, when he sees you instead of focusing on your health issues. All his long term staff left & went with his other Doctors which is a tell tale sign that somethings not right behind the scenes. He even fired long term employees with no notice. I'm sorry to see that this greedy side of Dr. Dornfeld come out. He used to be a great Doctor. I hope that he comes back to his old self & gives his patients the best treatment, care & respect they deserve. We all put our pants on one leg at a time Dr. D. You're no better then the rest of us though you have taken on this God complex which is not flattering. I hope you snap out of whatever you're going through & go back to being a good Dr. It was hard to see the ugly side of you come out in the way you treated your patients, employees & all you seem to care about is money now.
5.0 Rating
February 6th, 2015
5.0 Rating
December 26th, 2014
Excellent caring office and physicians
I have been a grateful patient if Dr Dave Dornfeld for over 26 years. I have gladly referred many of my family and friends throughout the years.. He is a special , caring, and intelligent doctor who LISTENS to what people need, and finds a medical answer. His knowledge if holistic medicine and nutritional support has reversed my sons autism diagnosis .. He gave me my son back!!! I have needed intravenous detoxification and hyperbaric therapies for curing my Lyme disease. His compassion and wisdom allowed me to control this terrible conditioning. Many of my friends w Lyme disease have suffered for too many years , until they came to Family Wellness Center, to get healed. The new staff , physicians assistant and Internal medicine doctor , all are very caring and knowledgeable as well. Dr. Dornfeld joined MDVIP, in order to enhance the care to his patients further. I am blessed that I have him as my Preventive health leader and physician. I would highly recommend anyone who cares about their health and longevity to join his personalized healthcare program , if there is an opening.. Thank you Dr. Dave!
5.0 Rating
October 13th, 2014
Helped Reverse my Lyme , Parkinsons ETC
Fantastic evalaution and appropriate time spent with me for my difficult questions and conditions.. I have had Chronic Lyme disease and that contributed to my Parkinsonism. He has f\reversed my situation w meds, herabls, detoxification and hyperbaric therapies. What a complete program led by this very caring professional Physician. I have sent him my Autistic grandson who he is helping greatly. I would highly recommend him to ANYONE!
5.0 Rating
August 29th, 2014
What a Fantastic Physician--He truly Cares about my Health
I was recommended 26 yrs. ago to have Dr.Dave try to assist me with my multitude of health problems. He is so compassionate and helpful, Always spend the time that is needed to help me underdtand my ailments and How to PREVENT future medical complications. I brought my Autistic son to him and he is now neurotypical. He lost his Autism Diagnosis after Dr Dornfeld helped with diet, detoxification and Hyperbaric therapies. I have sent at least 12 people over the years to see him and they all are still happy with his Quality care. Now as a MDVIP personalized healthcare doctor, he has more time to teach me and others how to prevent the environmental negative impact in many disease states. Thank you Dr Dave!!
5.0 Rating
April 19th, 2014
previously misguided patient
I was Thankfully cared for by Dr. Dornfeld and his excellent staff in 1982. I have been extremely satisfied and have sent numerous friends to him. He spend the needed time to help guide me through environmental influences and nutritional help for my various ailments. He has "cured " me of Chronic Lyme, removed the heavy metal burden in me and helped with my Lupus, hypertension and Diabetes complications thoroughly. His New MDVIP program is extremely helpful to enhance the care he can offer . I will continue to recommend others to seek his guidance and QUALITY medical care. He cares for my son, husband and now my grandson.
1.0 Rating
August 29th, 2013
does not care
Money Hungry! He has a new MDVIP PROGRAM which means unless you have an extra 1,600 to pay every year your not worth his time!! The staff is horrible,with the exception of a few! Dr.Dornfeld obviously doesn't care for his patients or staff that much if people like me inform him of how bad the office staff is and yet in still nothing has changed! As long as he gets his money everything else is meaningless in his eyes!!!
5.0 Rating
February 20th, 2012
Amazing, especially with Lyme Disease
Dr. Dornfeld is a very Lyme Literate doctor (LLMD) and an amazing osteopath. He is not your typical "prescription pad-happy" doctor. The facility has a very middle-of-the-road approach to health between alternative treatments and pharmaceuticals that is hard to find. They offer intravenous treatments that very few facilities have, and at very reasonably prices. The staff is so kind, compassionate, and amazing which is a big ticket item when you're suffering from something like chronic like Lyme Disease, cancer, etc. This place has been essential in my recovery from Lyme!
5.0 Rating
November 17th, 2011
Excellent doctor
I started going to Dr. Dornfeld, then brought my husband and children to see him also. What I like most about him is his use of alternative methods, such as OTC supplements, to treat sicknesses and conditions. I'd rather not put drugs into my body if I don't need to. But if the alternative things don't work, or if the conditions warrants it (if it's serious) he'll use traditional medications. He also treated my son's ADHD with hyperbaric oxygen therapy, which helped him TREMENDOUSLY.
1.0 Rating
August 19th, 2011
Never again
5.0 Rating
April 27th, 2010
Dr. Dornfeld had diagnosed and helped my child in 6 wks as others were still working on the issue yrs later.He does rush through your appointment and is sometimes exiting the room while you're still talking.If it weren't for him though we would absolutely RUN from this office as would others I referred there.His staff his horrible.They all smoke and are extremely room.They have messed up our appointments more then once in the past.Then they lie about it and say they actually did call.Well unless my newborn is answering the phone that is impossible.