Rate Now
Share Your Experience
Have you seen Dr. David Baker?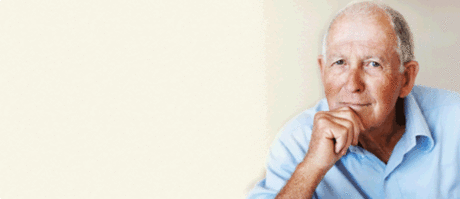 Parkinson's Disease
Get the facts about Parkinson's disease, including symptoms and how the disease progresses over time.
Quality Rating
Highly Satisfied
29 Ratings with 17 Comments
5.0 Rating
March 1st, 2017
great experience, knowledgeable staff
very pleasant, explained the procedure clearly and gave me great confidence that I chose the right provider
5.0 Rating
March 1st, 2017
I have excellent experience with Dr. Baker - He is the best dentist.
5.0 Rating
February 23rd, 2017
Great experience and very friendly staff
I have been a patient for over 3 years. It's been the same experience every time. Very professional, friendly and fantastic results.
1.0 Rating
July 14th, 2016
Never would go back
I was referred to dr. Baker and I had 2 office visits. On both occasions, he kept me waiting over an hour in the exam room! On my second visit, after waiting 70 minutes with no apology, he proceeds to tell me about surgery on a part of my back that IS NOT the area of injury! I had to remind him of this! He then looks at the MRI and corrects himself. This is not the kind of professional? I want cutting into me!
5.0 Rating
February 21st, 2016
Another Great Surgery
2.0 Rating
December 24th, 2015
Dr. Baker surgeon extraordinary
If you want a no nonsense very proficient surgeon to solve your back problems...Dr. Baker is your man. Just remember he is your surgeon not your counselor. He cuts to the chase. He did a excellent job solving my pinched lumbar nerves, used new technology (coflex implant) , resulting in almost no pain, fast healing, minimal scaring and stay in the hospital. Treat him like he treats you and you will get along great. You are part of the recovery so lose that weight, stretch, be active and positive. He has been a very wonderful find in my times of pain. The office staff and the nurses were pleasant, efficient and competent. I have no hesitations to return.
5.0 Rating
December 4th, 2015
Best care I'd ever gotten
5.0 Rating
November 10th, 2015
I felt he really cares about the patient. My husband need surgery on his back and he worked us in promptly to the schedule. I would recommend him highly.
5.0 Rating
September 16th, 2015
Dr. Baker repaired my back that was in the worst condition,an here to say I am better than new,was not a easy fix ,but he did his magic, if you need the best you want dr. Baker
5.0 Rating
July 27th, 2015
Cervical Spine fusion
Dr. Baker was very professional pre-surgery explaining my situation and the X-Rays and MRI. The surgery went well, 4 level fusion and I went home the following day. Pain relief was immediate and functioning has improved daily the past 8 weeks. I will need lower back spine surgery in the future and I don't want anyone but Dr. Baker doing the work!
1.0 Rating
July 4th, 2015
Botched Neck Surgery
It's been about 5 years since my surgeries. I had 2 of them...back to back...had one in the morning..he went through the front of my neck , then while in recovery he told me he couldn't get everything from the front..that he would have to go through the back of my neck. The most painful surgery I ever had. What was suppose to be just a overnight stay , turned into 6 days in the hospital. I would NEVER recommend this kind of surgery...EVER. I have had pain...from day one...have never had a pain free day since then. I have 24/7 migraines now , and I can always tell when there coming from the back of my neck. Hurts to be able to hold my head up all day , by the end of the day , I'm just exhausted. I still have pain going down my arm , sometimes down my leg. I have the numbness, tingling , pain...pretty much everyday. Let alone the horrible migraines.He said he had to straighten my spine...the back of my neck , has a big...indent...it looks horrible. I don't like putting my hair up cause of it. I have pain back thete...just touching it. I had tried seeing him , but he wouldnt. I was referred to another Dr there. Had a mri done at Mt Baker imaging , they said I needed surgery again. The Dr there said no. I live in constant pain from this...Every Single Day...and I feel nobody wants to do anything about it. Big reason is now I'm on State Ins. You definitely get treated differently, compared to having good. My dr. Even though she knows how much pain I'm in...but because of state laws...you can only have the lowest pain medicine...3 times a day, so every 8 hrs. Which does not help me at all. I hate having to live like this , I feel like...hopeless...since this too...I have anxiety and now depression. It's Awful. I Do Not Recommend Dr Baker At sll. Please find another doctor. If you want to live life to the Fullest.